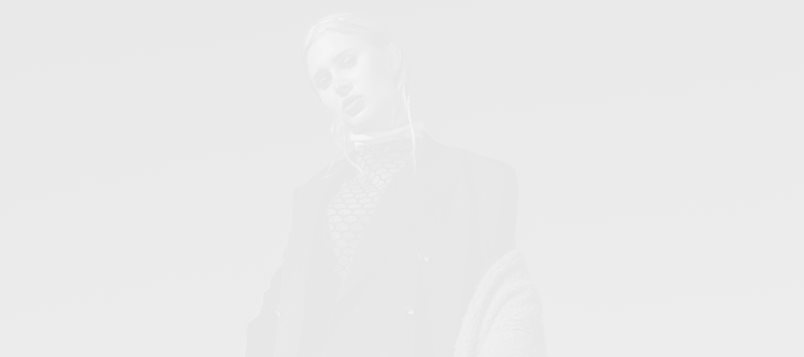 • Model: Melisa Gün • Photography: Dylan Perlot за Exclusive Artists • Art Directors: Dylan Perlot и Dina Vibes • Styling: Dina Vibes • Makeup: Maria Ortega с MAC Cosmetics за The South James Agency • Hair: Tomoaki Sato с Oribe • PR: Wave Mags • Special thanks to Melina Tavares.
As far as I know, your modeling career started at the age of 25. Was this your childhood dream or not?
I've dreamed to be a model since an early age, but if you think about it, who didn't want to be a model? When I grew up, I realized what modeling really is - a serious profession and a good source of income. Over the last years of work, I have excelled in this field. And now what I dreamed of came true!
It came into your life quickly and unexpected. Tell our readers the story.
My modeling career began at the age of 25 and now it's my main job. I always knew that being a model is prestigious and it's a good opportunity to be with celebrities, fashion designers, appear on the covers of glossy magazines or walk at a show in the clothes of an eminent designer. It comes with popularity and demand. It's good when you've been modeling since the age of 16, but if things turned out differently for you, don't worry. After all, I came to modeling not as a young girl, but as an adult, established personality. And I have never regretted it.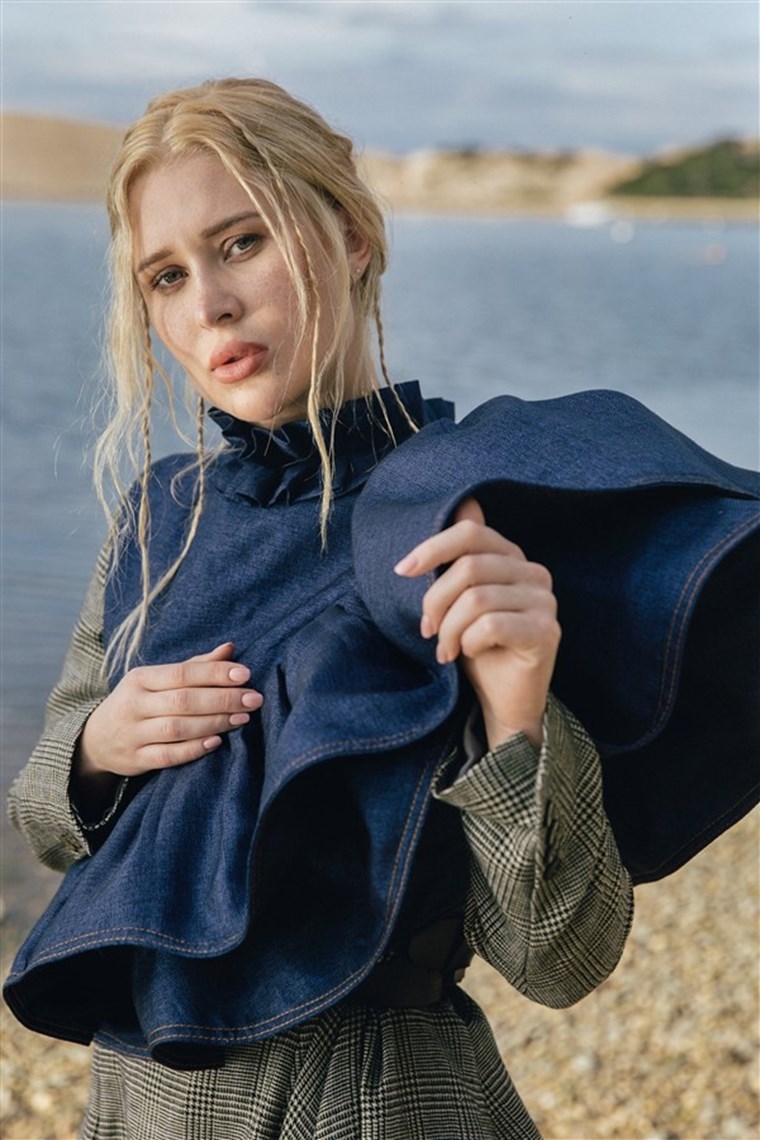 2madison Avenue & Mola Walker top
I've always admired people with many talents. Yours include tennis, horse-riding, swimming, surfing, playing... Is there something you can't do?
I have an irresistible desire to fly a plane to feel complete freedom, to see the world from above. I'm planning to go to a flight school or private pilot school, but that'll be next summer as I'm currently busy 24/7.
Do you strive for perfection or prefer going slow?
I strive for the best, as I do not want to be content with the average result. Besides, I clearly understand that nothing comes quickly. Therefore, it is better to conquer everything, but gradually, than to rush somewhere and to remain in the total with nothing.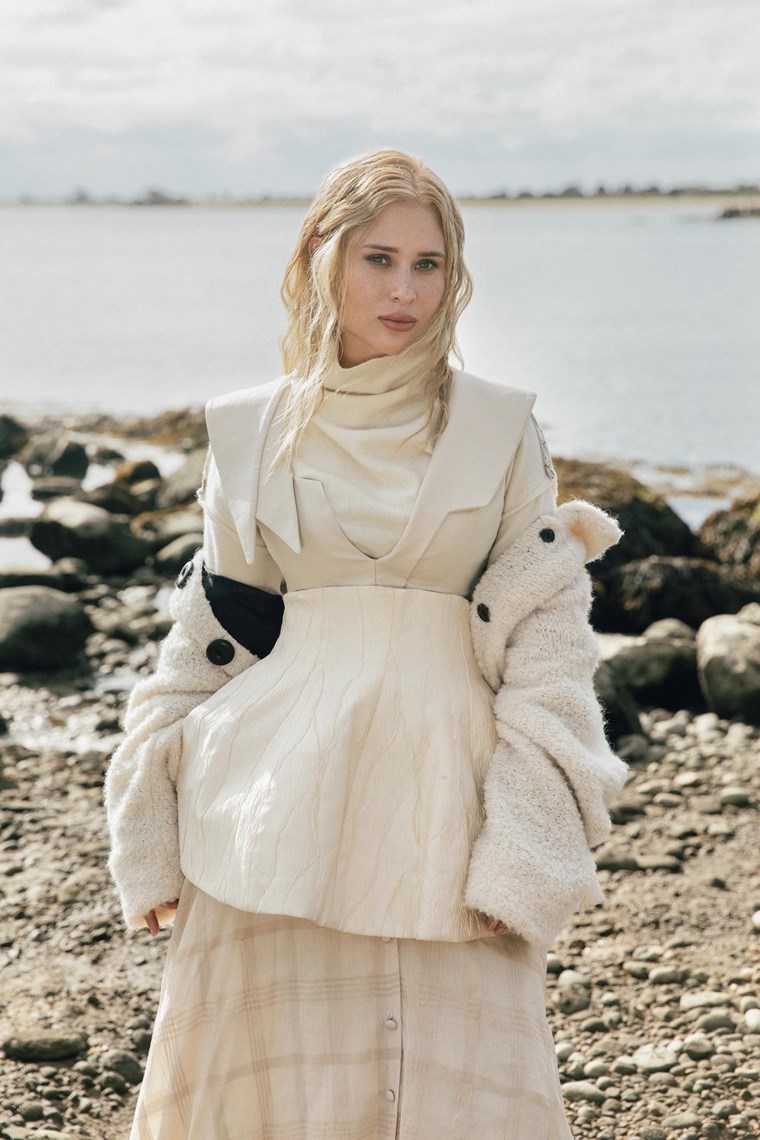 Pier Antonio Gaspari sweater, Nadjarina top, Mola Walker, Nadjarina, KYLIKOVSKAYA skirts
Maybe a commonplace question, but who's your style icon?
There are many girls who dress well, but not all of them set trends. Therefore, the expression "style icon" is better left for those who really deserve it, for example, for Coco Chanel. I don't have a certain person whose manner to get dressed it would be desirable for me to copy. I'm my own style icon when it comes to what to wear.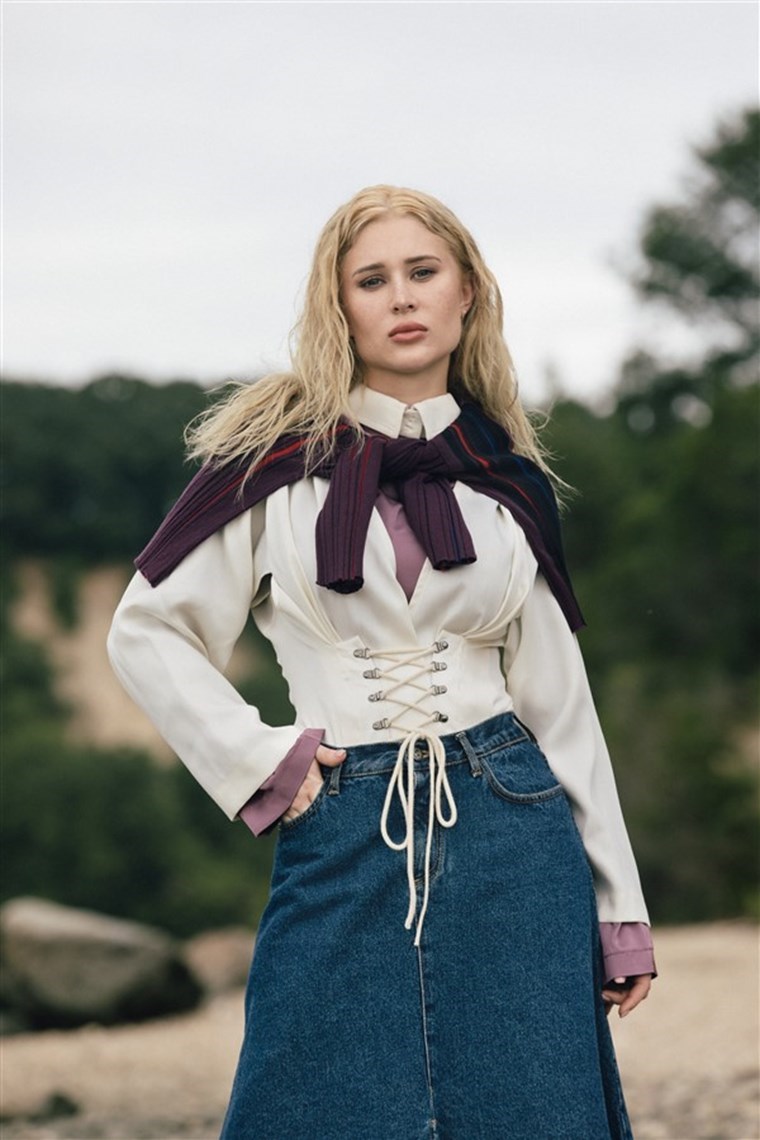 Pier Antonio Gaspari sweater, Becca London top, Litkovskaya dress, Pier Antonio Gaspari skirt, Frye boots
We love street style. Imagine you have 10 minutes or less before you go outside. What do you put on?
I don't like getting ready quickly, to be honest with you. But this is life and situations are different. If I have 10 minutes left before going outside, where a young man is waiting for me on a date, then I'll prefer sandals with comfortable heels, a dress, and always a clutch. If I'm in a hurry to the gym, then it will be a tracksuit, comfortable footwear and a large bag with a uniform. And when it comes to the weekend, then I choose something very comfortable, but stylish and feminine.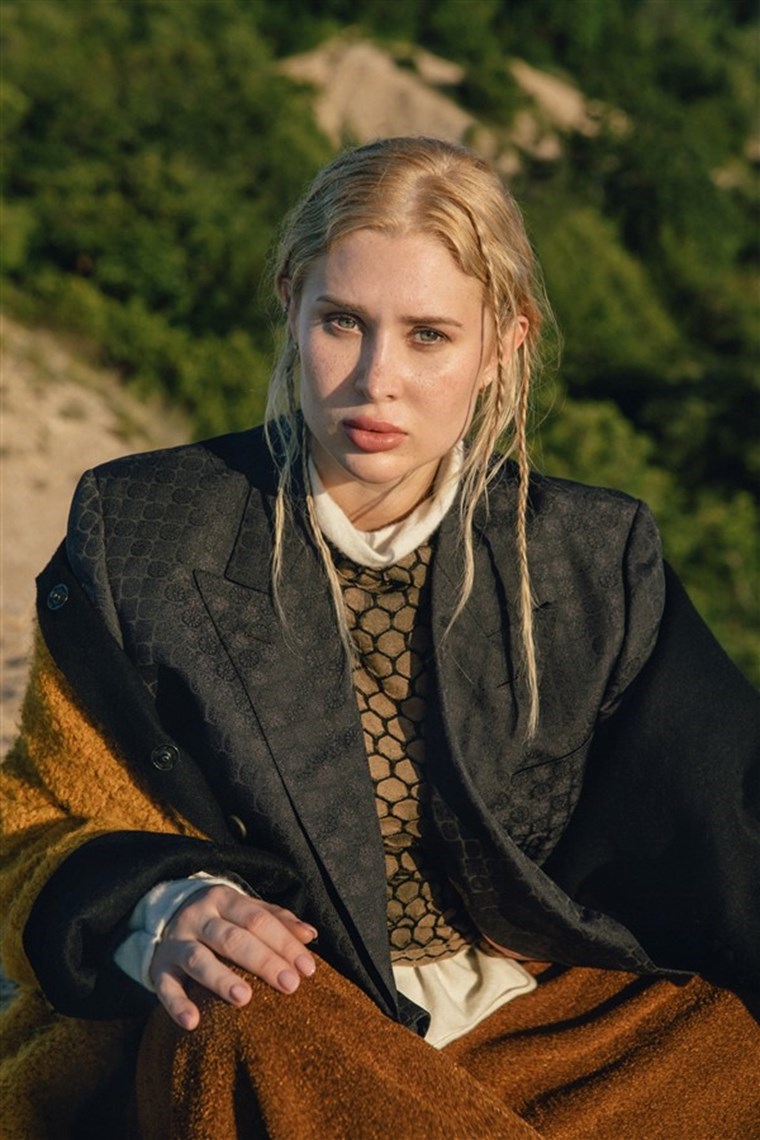 Pier Antonio Gaspari coat, Hiromi Asai blazer, Mola Walker pants, Frye boots
Many people see the modeling job as easy and glamorous. What we don't see?
Of course, this profession is not an easy one, but absolutely every job has its own moments, difficulties and advantages. As for how hard it is to be a model, it should be noted that the work schedule can be irregular and not very convenient. And so, in principle, work with the name "model" involves all the same efforts as any other employment: punctuality, responsibility, character, willpower, dedication to your favorite business at 100 percent.
Tell us something about yourself that we won't find on the internet...
I've been involved in children's charity for a long time. This is the first time I've told you this, because I always prove my true intentions with deeds, not words. Back when I was a high school student, I was a volunteer. We went to different families and helped families in need. Now I have the opportunity to do charity seriously because I have more opportunities than a little schoolgirl had. Today, it is generally accepted that it is necessary to defend one's own interests first and foremost, to show firmness without doubt, and that it is not possible to succeed in life without it. I totally disagree. Let yourself be not only well-groomed, beautiful, stylish, but also good-natured.