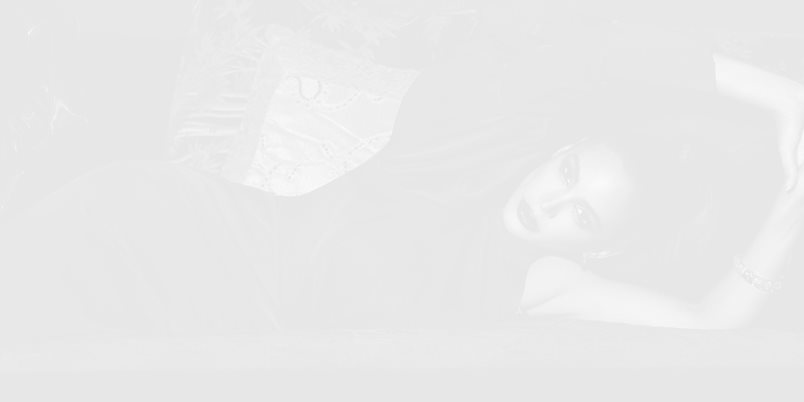 • Model: Nathalie Den Dekker • Hair & Makeup: Anastasia Eisenberg • Photography & Styling: Daria Gladkova • Assistant: Maria Udina • PR: Wavemags
Lavish Alice dress, eye candy la bracelet, Arti earrings and ring
"They say life happens outside of your comfort zone", Nathalie Den Dekker states for our new digital cover story. Successful, happy, self-aware, she is the living example that if you take risks, they eventually pay off. "I don't believe in failures," Nathalie continues. "You will always learn a lesson and grow from the experience. It will make you stronger and better." This is exactly what we are talking about below.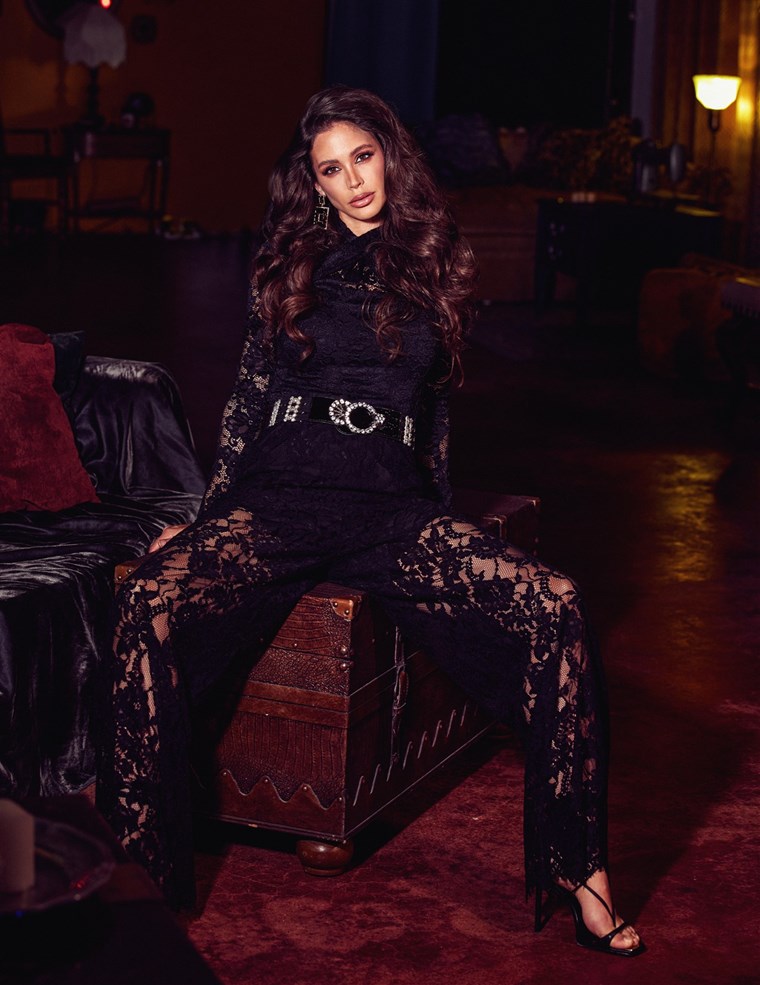 How would you introduce yourself to someone who doesn't know you?
I'm a model, a wife, a mum, and a lawyer. I'm very grateful to do the things that I love doing. I have been modelling for over a decade, whilst finishing my studies and getting my law degree. I have worked for several years as a model and lived in different countries. At one point I missed my home country, my family and friends, and moved back to the Netherlands. I wanted more stability in life and jobs that I really liked and could relate with, so I decided to resume my studies and started working as a lawyer too. Right now I'm in the process of moving to the US and finishing up my law practice so I can enjoy more time with my family, now that I became a mother. And to have more time again for exciting modelling jobs.
Do you think you know yourself?
That's a difficult question! It's important to know what you want or don't want to do, but I think we are always changing, developing and evolving. What you want in life can change. Circumstances change all the time. You experience new things every single day and you learn from them. I don't know if someone can ever completely know themselves. I think that an important way to get to know yourself is self reflection, so I do try to stand still and reflect on what I have reached and accomplished. I also tend to look forward and dream about the things I still want to do or achieve.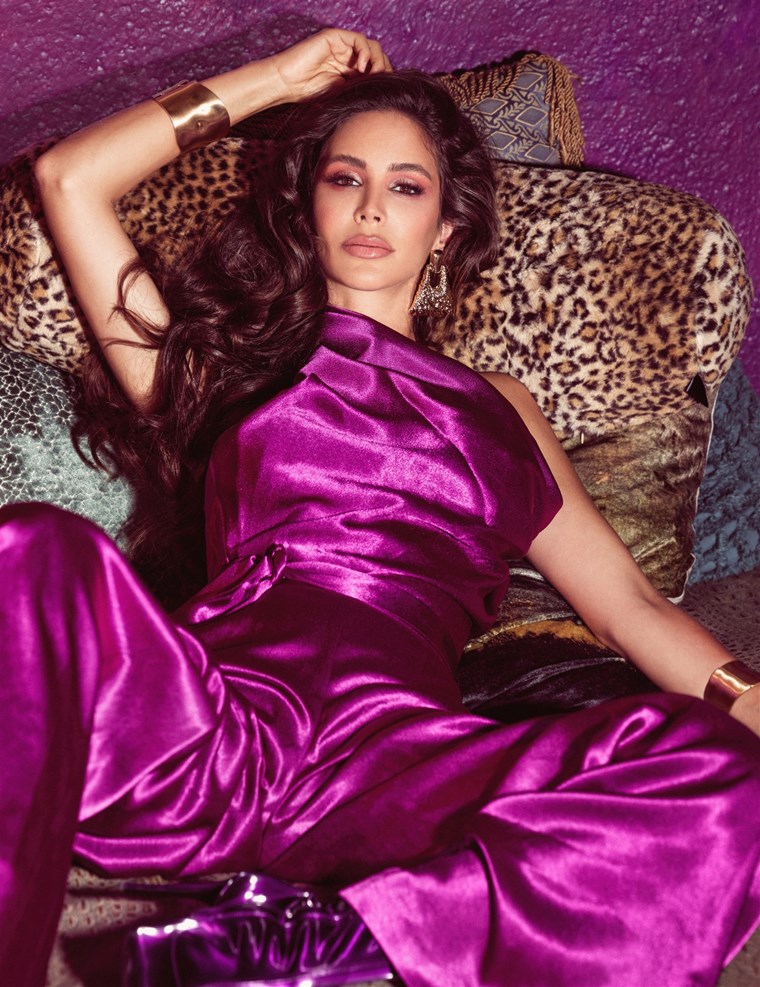 Aidan Matox jumpsuit, Giuseppe Zanotti shoes, Besque bracelet, Juran Abovi earrings
Then, I can't help but ask, what is your biggest dream?
My biggest dream would be to have a healthy, happy and well-balanced life with my family. To create a passive income. To have more kids. To do even more nice modelling jobs and who knows, maybe you will see me on the big screen one day?
What are you most proud of?
I'm proud of many things, as I try to be thankful for all I have. I'm proud that I've graduated. I'm proud that I was Miss Netherlands. I'm proud of becoming a mom. Proud of all beautiful modeling jobs I did around the world. Of all the people I got to meet. I can keep going on like that. It's important to be mindful.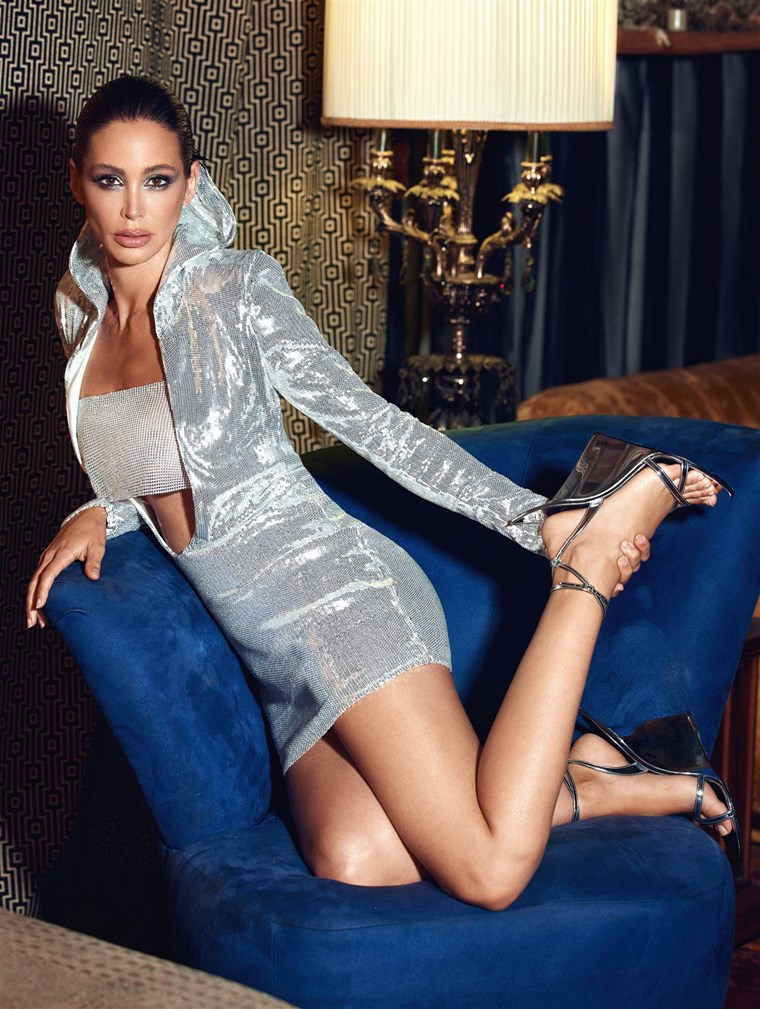 Christian Cowan dress, Giuseppe Zanotti shoes, Gulietta Razora top
Under one of your recent IG posts you've said that the door will be opened to those who are bold enough to knock. Is it like that in life?
I do believe that chances come and go. Nothing in life comes easy. You also have to create chances. You need to be seen, need to be found. Need to go out there. Need to be brave to chase after your dreams. Set goals and make them happen! And, for that, I do believe you need to be brave. You need to go out of your comfort zone. I remember when I participated for a beauty pageant. A lot of people had so many negative opinions. Why would you join a pageant when you are so smart? Why do you want to compete in a 'meat-auction'? I still decided to take the chance, as I saw it as a beautiful opportunity to travel the world and to expand my horizons. Besides that, I am a woman too, and I am proud of that. I don't see it as a shame if you dare to take the stage! On the contrary. It opened many doors for me.
What is Nathalie doing when she's not in front of the camera?
When I have some free time, I like to spend it with my friends and family, but above all with my daughter. Becoming a mom changes you. You get new priorities in life. It's so special to experience a whole new kind of love and watch someone grow and discover the world. You are rediscovering everything with them.
What's in your bag right now?
My wallet, sunglasses, lip balm (so addicted), a hair brush, tooth picks, tissues, a pen, my paper agenda, iPhone charger, my earpods, an old banana that I have to throw away before my bag is ruined, and some rubber hairbands.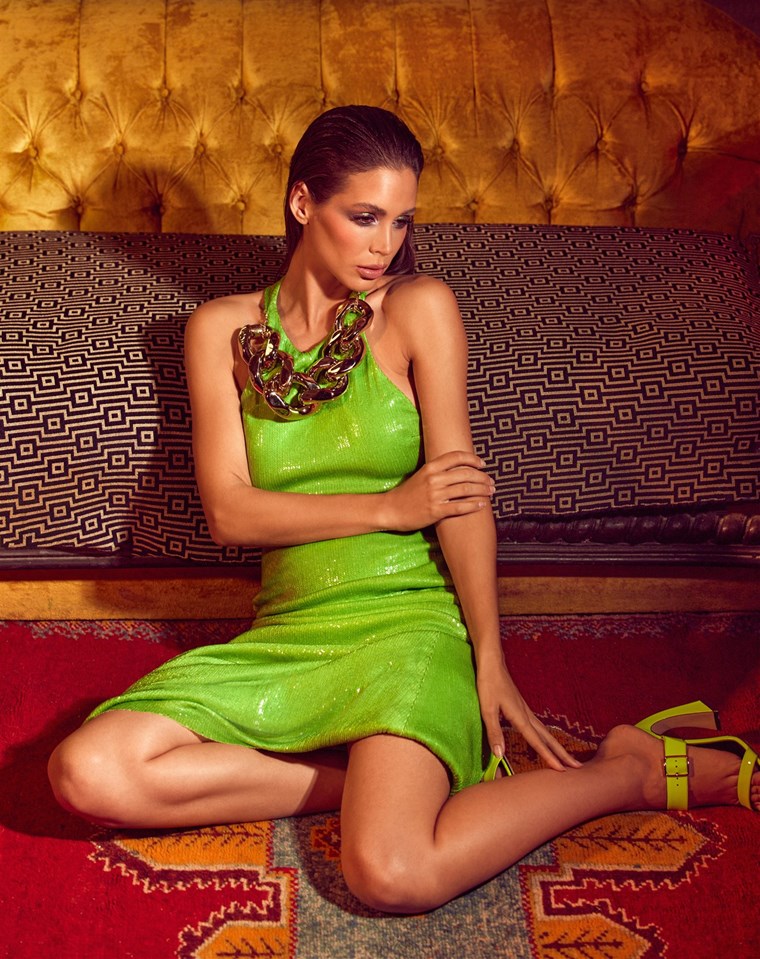 Raissavanessa dress, Giuseppe Zanotti shoes
What would we find on your nightstand?
A night light, some water, baby wipes (so convenient to have around for everything in life!) and, again, a rubber hairband.
Tell us something no one knows about you.
I have a driver license for motorbikes. Probably no one knows that about me as I never drove anymore after passing my exam and getting the license. I probably wouldn't know how to ride it anymore. I just really wanted to get it as it was a challenge to myself, to overcome my fears.
Get the cover look: Elie Tahari top, Rickie Friman trousers, Barse ring, Pavoi earrings, Ami Veil belt