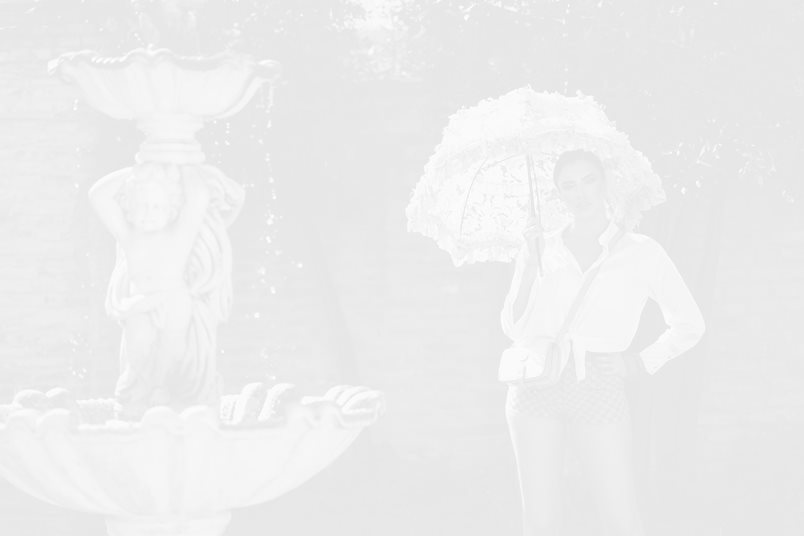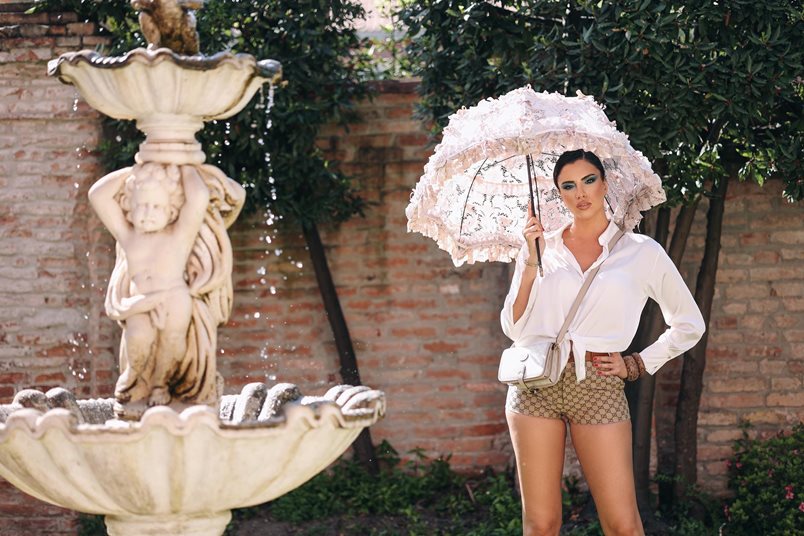 Gucci total look, Martina Vidal Venezia umbrella
• Project & Styling: Woman Power Blog • Photography: Viktoria Antonova • Hair & makeup: Jonida Gjinaj • Blogger & Model: Eleonora Bernardi Zizola • Assistent Manager: Leonardo
Tired of people and their messed up understanding of feminism, Eleonora Bernardi Zizola has started the Woman Power Blog - an online space where she shares her real POV. Beautiful, honest, powerful, Eleonora is the epitome of what we all want to look and feel like. Don't you agree?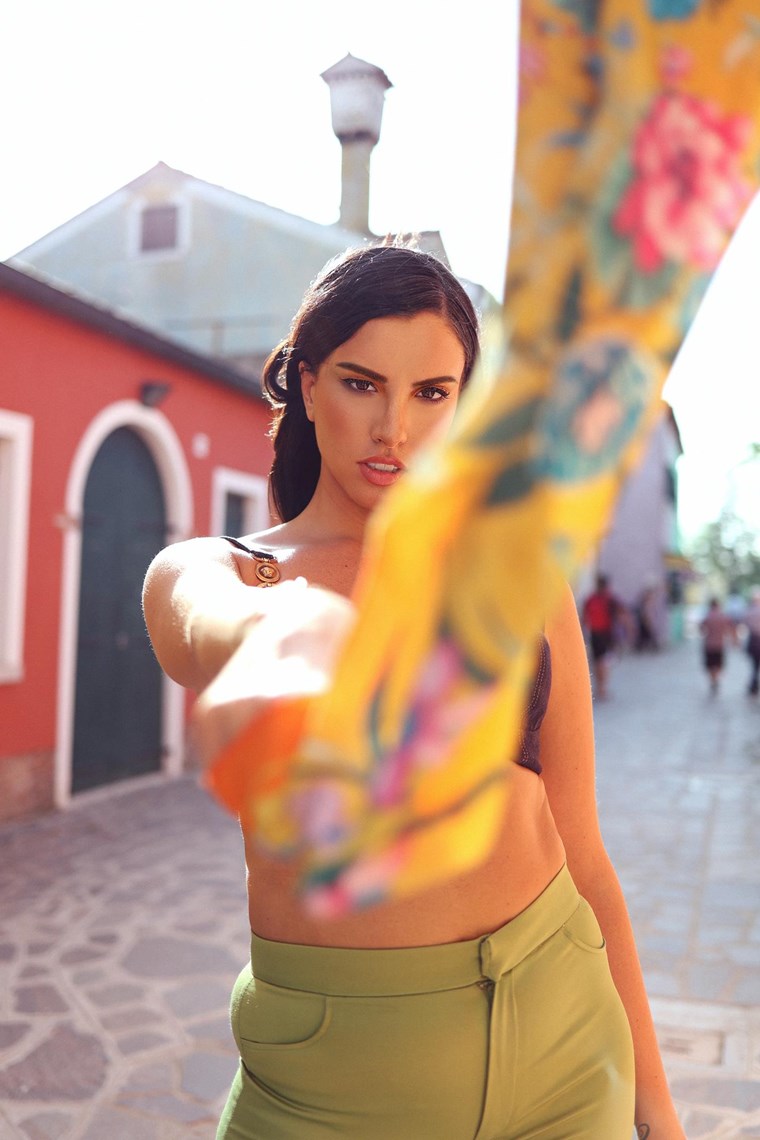 Versace total look
Tell us more about Woman Power Blog.
The idea comes from my experience in the world of basketball. Until a few years ago, I was a professional sportswoman, I wore the youth national team jersey, and I played for the Reyer Venezia team in my city, as well as for other teams in various Italian cities. I madly love this sport to which I have given so much, training since I was a child, making sacrifices and sacrifices, only to pursue my dream. Three years ago I decided to stop, disappointed by the fact that, except for very few cases, women are not allowed to create dignified economic independence. It's a sport where my way of being and my femininity were opposed and not accepted. 'Woman Power' was born to exercise security for women and motivate them to be powerful everyday. The power of women is a way of being. It's a fashion blog that declines the new high fashion trends to all kinds of "diversity" and promotes the excellence of Made in Italy.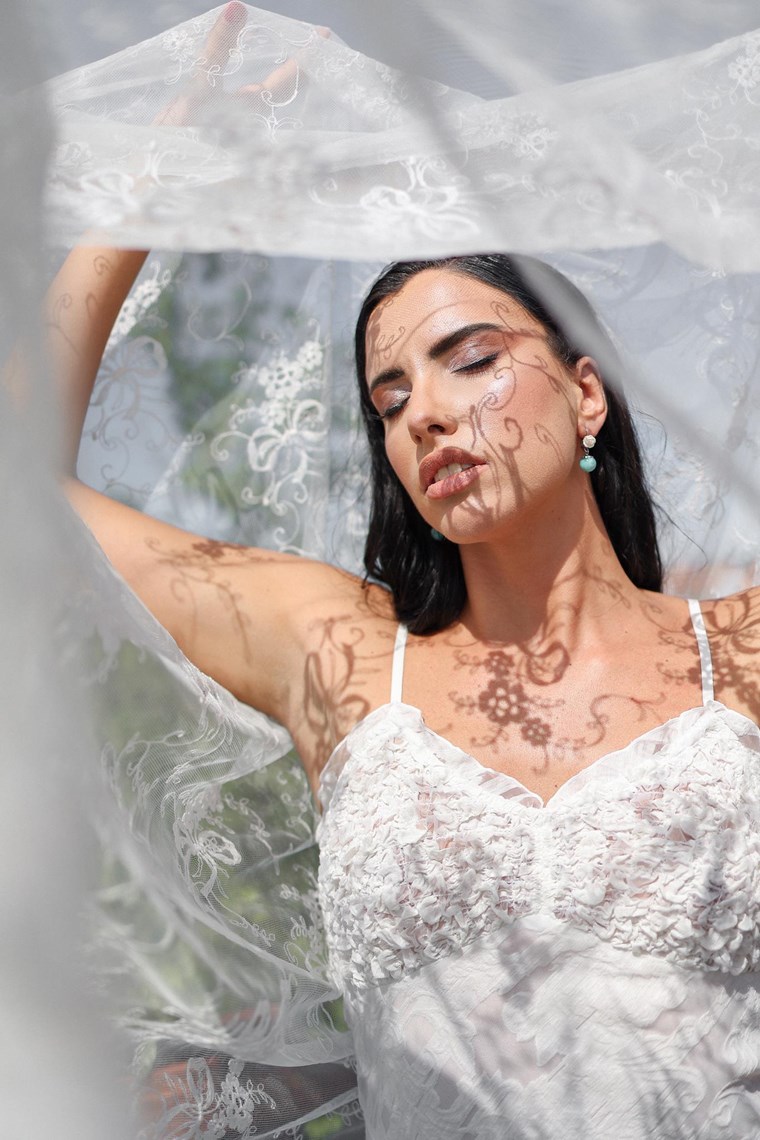 Martina Vidal Venezia dress, Pasquale Bruni earrings
Share your favorite summer spot in Italy.
There are many places that I love, but the island of Burano in Venice is my favorite one. It recharges me with positive energy. I feel good moving through the alleys. I would stay for hours to observe the passion and creativity of the women who make lace, typical for this island. Burano lace is famous all over the world and even high fashion brands have often used it in their collections because it's something unique and entirely handmade. This art was practiced by women who, waiting for the return of their husbands from fishing, deceiving the time between one thing and another, between one child and another, delighted in embroidery. In reality, lace is a different technique from embroidery, since it is not performed by passing the needle through the fabric, but always remaining on the surface, in the air. The execution is a riot of stitches with curious names ranging from ghipur to sacola ciaro, from the Greek redin to stitch Venice, many small bars of thread that, like the bridges of Venice, bind all the work, which will then be detached from the support by hands expert and sold as an authentic work of art. Because this is what Burano lace is… art, which will soon be included in the UNESCO World Heritage Site.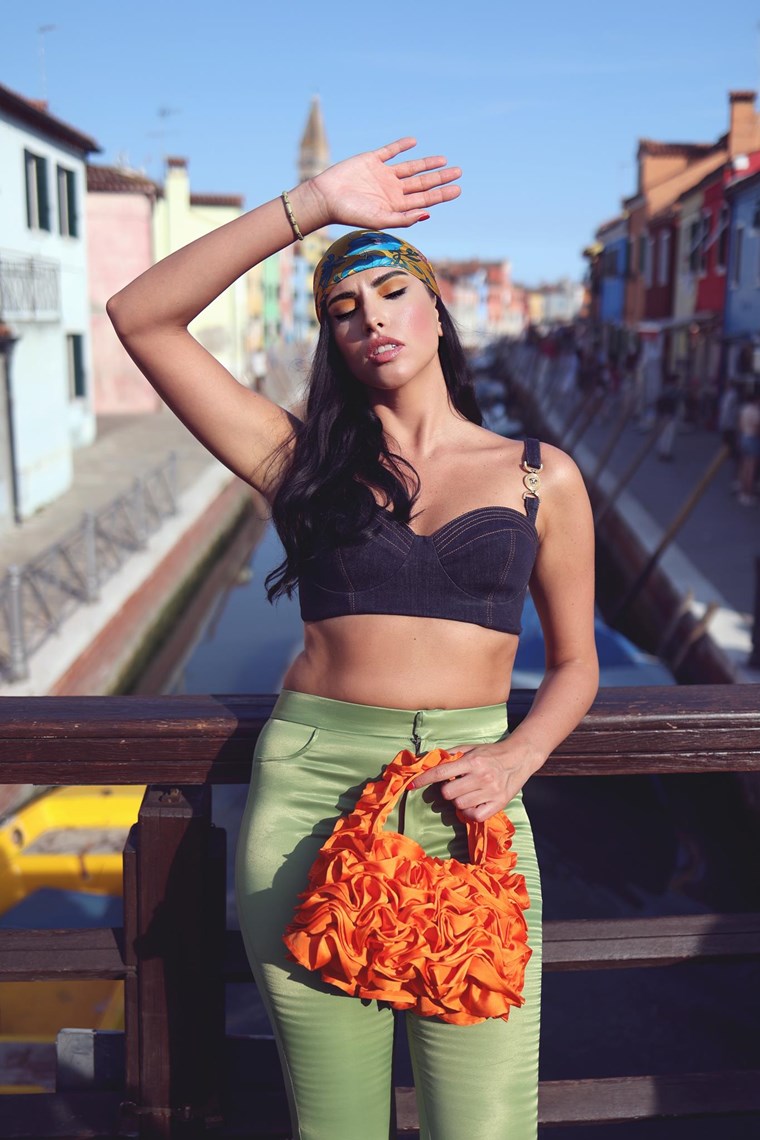 Versace total look
Which form of art is closest to you and what has recently made the most impression?
I am lucky enough to be born in Italy - a country where art can be breathed everywhere. Every city and every village is rich in artistic places, from constitutions and churches to museums. This inspires me to raise awareness and tell my followers that they have to visit Italy.
What kind of man do you want to see next to you?
Good person, good worker. Humble but ambitious. Feminist.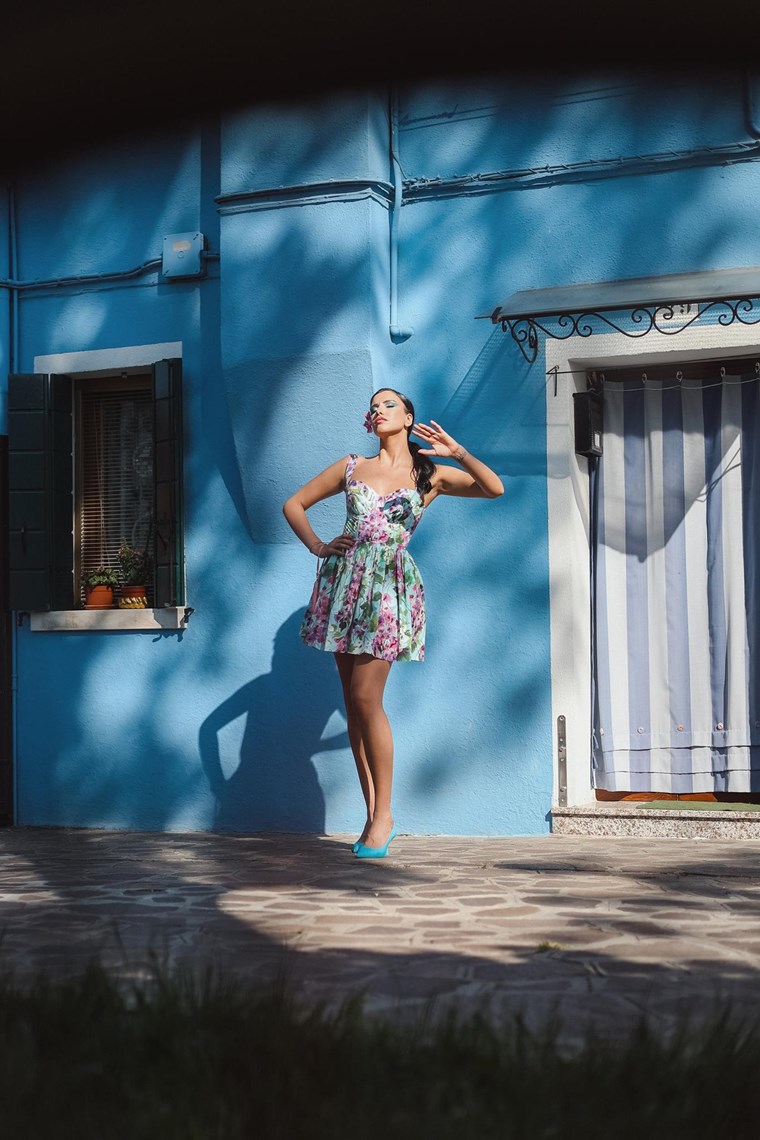 Dolce & Gabbana dress
There is the expression 'What doesn't kill us makes us stronger'. Have you ever had similar situations and difficulties in life, from which you emerged victoriously?
Yes, I have had many life situations that have killed me. I'm currently working hard with all my energy to come out victorious.
What are the three most important pleasures in your life?
Love, to be with my family, and to keep fit, both physically and mentally.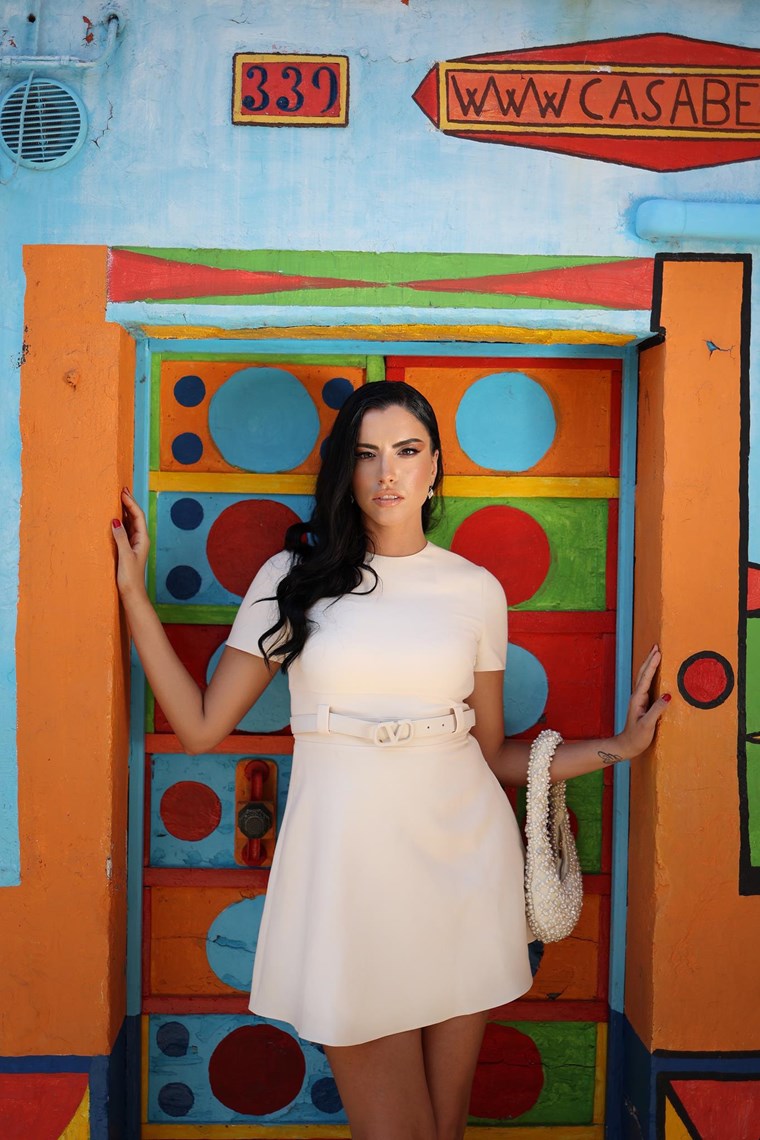 Valentino dress