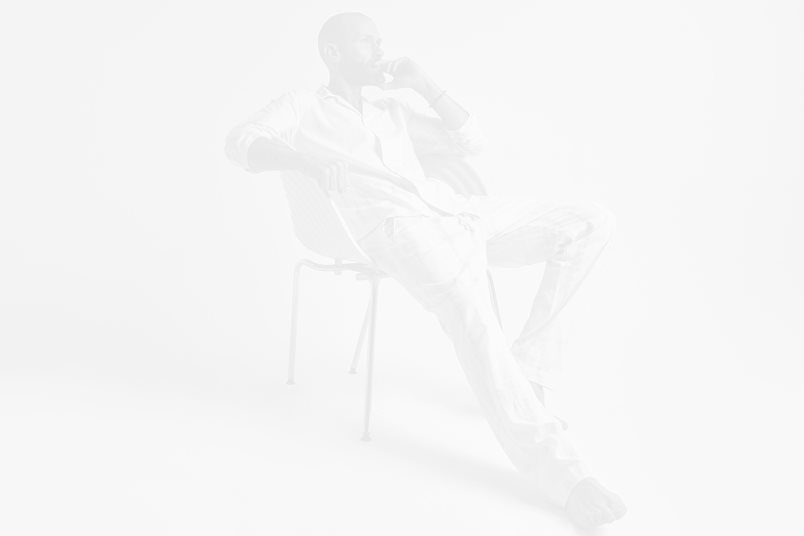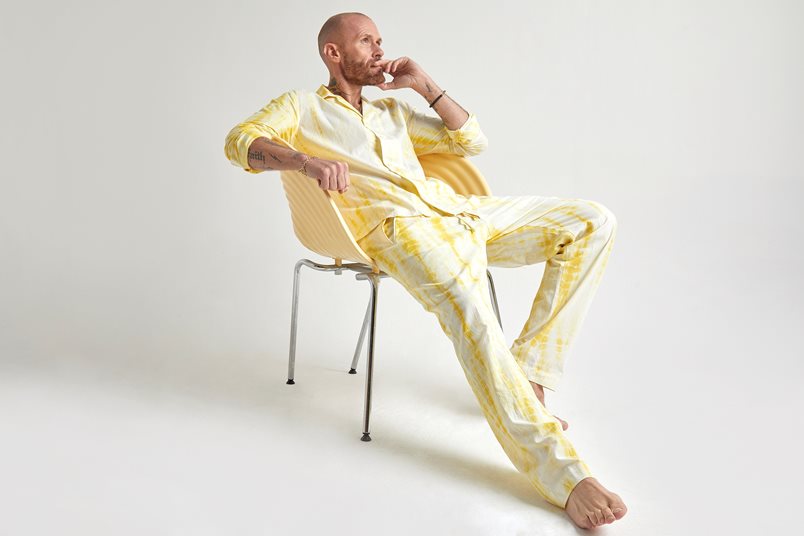 • Photography: Ritchie Garrod • Styling: Jensen Francis • Makeup: Liv Fraser • PR: The Influence/Ali Lasky
Get the look above: SMR DAYS pants & shirt
Actor Oliver Trevena has been filming impressive back-to-back features, including "Red Sonja" which just wrapped up in Bulgaria. The actor making major waves will next appear in "The Plane" as one of the leading co-stars, alongside Gerard Butler. He also recently co-starred in "Wire Room" with Bruce Willis that just released on Apple TV and has the upcoming projects "The Bricklayer" with Nina Dobrev and Aaron Eckhart.
Born in England and professionally trained at RADA & The Royal London Ballet, Oliver had an extensive background in UK theater before making the jump to the States. Since his arrival in LA, Oliver spent a decade as one of the US' most notable hosts, but his filmography is quite impressive as well. He has appeared in notable television shows such as "Leverage," "The Good Guys," and "The Forgotten." It also includes a leading role in "The Rising Hawk" with Robert Patrick, "Embattled" with Stephen Dorff, and "Grand Isle" with Nicolas Cage and Kelsey Grammer. In other words, nothing is stopping him. He's just a global force. A one to be followed.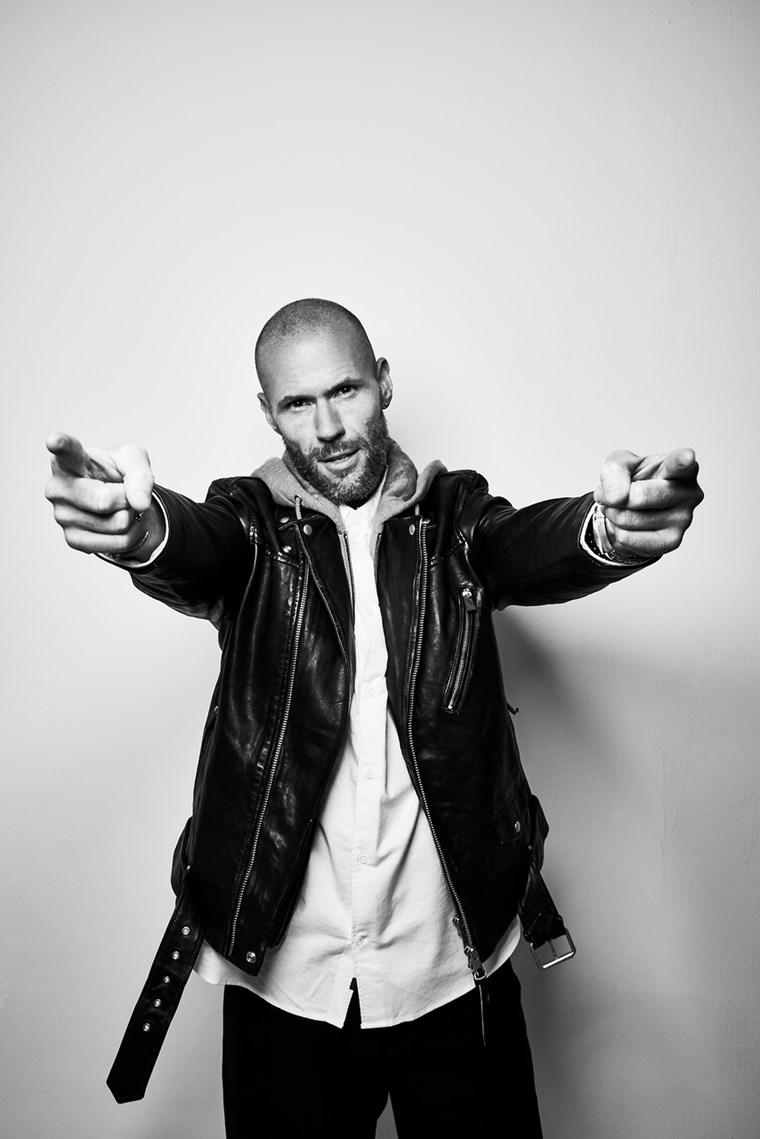 ALL SAINTS total look
How did you get your start in acting?
I have been acting since a very young age. Got my start in different plays and musicals, then transitioned to the screen. On set is where I feel most at home. Acting drives me more than anything else. It's my passion. People often ask me why I still want to act even with the success of my entrepreneurial projects, and the answer is simple. I do it because I love it. Anyone with a hobby is passionate about it - that's how acting is for me. I crave the challenges each character brings.
Tell us about your latest film. You shot it over here, in Bulgaria.
"Red Sonja" is based on a Marvel comic, I play a warrior called Traal - one of the warriors alongside Red Sonja in her quest for revenge. I'm beyond excited about this project and for people to see it. Filming it was quite an incredible experience.
What did you enjoy about filming in Bulgaria?
I loved Sofia. Loved exploring. I found some amazing restaurants, the food is incredible. So are the little stores and coffee shops. It's a magical city.
PROPAGANDA AGENCY cardigan, ALL SAINTS sneakers & jeans
What made you transition back to acting from TV hosting?
I've never intended to be a TV host. I got the job offer, I took it as I needed to pay the bills. It was natural. The work kept on coming. It was an amazing experience and a great way to use my improv skills, but I've always missed acting and wanted to get back to it.
We love your style. What are your go-to fashion brands?
ALLSAINTS, John Varvatos, Nahmias, HOOSENBUHS, SMR Days, Propaganda Agency.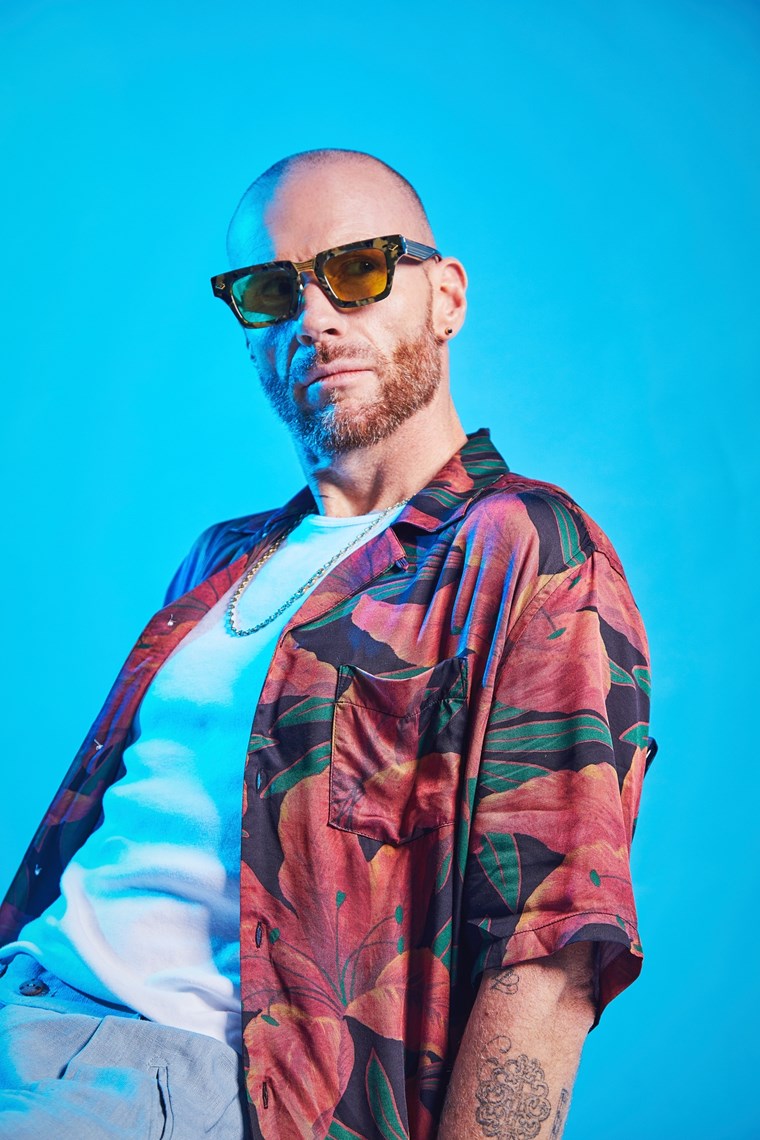 ALL SAINTS vest & shirt, T HENRI sunglasses, SMR DAYS pants
Is it easy to stay in shape while on set?
Core workouts are great, you can do them in your trailer. I also travel with amazing fitness equipment. HYGEAR is easy to set up when traveling or on the go. Working out is important for my mental state, more than the physical part of it all. I always make sure I travel with my portable size Vital Red Light too, as it helps with my energy and recovery and i take TIMELINES "Mitopure" daily for my cellular health.
What do you do in your free time?
I love music and bands like Imagine Dragons, OneRepublic, Rufus Du Sol. Also, up-and-coming artists like Barns Courtney. I love going to concerts and plays. I also love football. Growing up in the UK, I played it from a young age, so it's still a big part of my life.
Recommend us some travel destinations.
Big Sur in California is magical. It's an amazing drive along the western coast and a must if you are in LA or San Francisco. The Amalfi coast of Italy is incredible and one of my favorite places to go. I love boats! Spain will also always be close to my heart, I have spent so much time there throughout my life. I have been lucky enough to film several movies in Puerto Rico recently – I loved the country. The culture. The people. The food.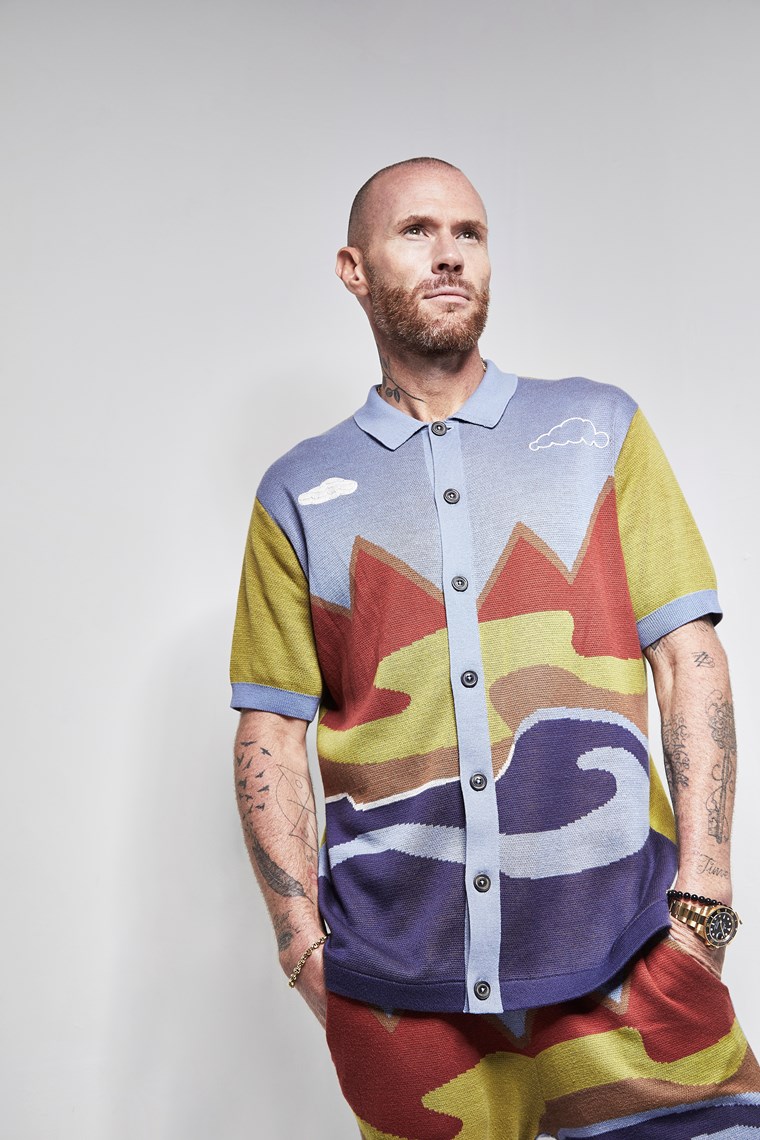 PROPAGANDA AGENCY top & shorts
What are your goals?
I would love to work with the director Anthony Byrne and also do something musically orientated with Michael Gracey. It would be great to use some of my singing and dancing background in something as well as my improv and comedic training. I guess ultimately I want to have an extensive and diverse mixture of projects to my name, so I get to really be challenged.
Tell us something no one knows about you.
My first job was cleaning trucks for my dad's business. The skin on my hands used to crack because it was so cold in England.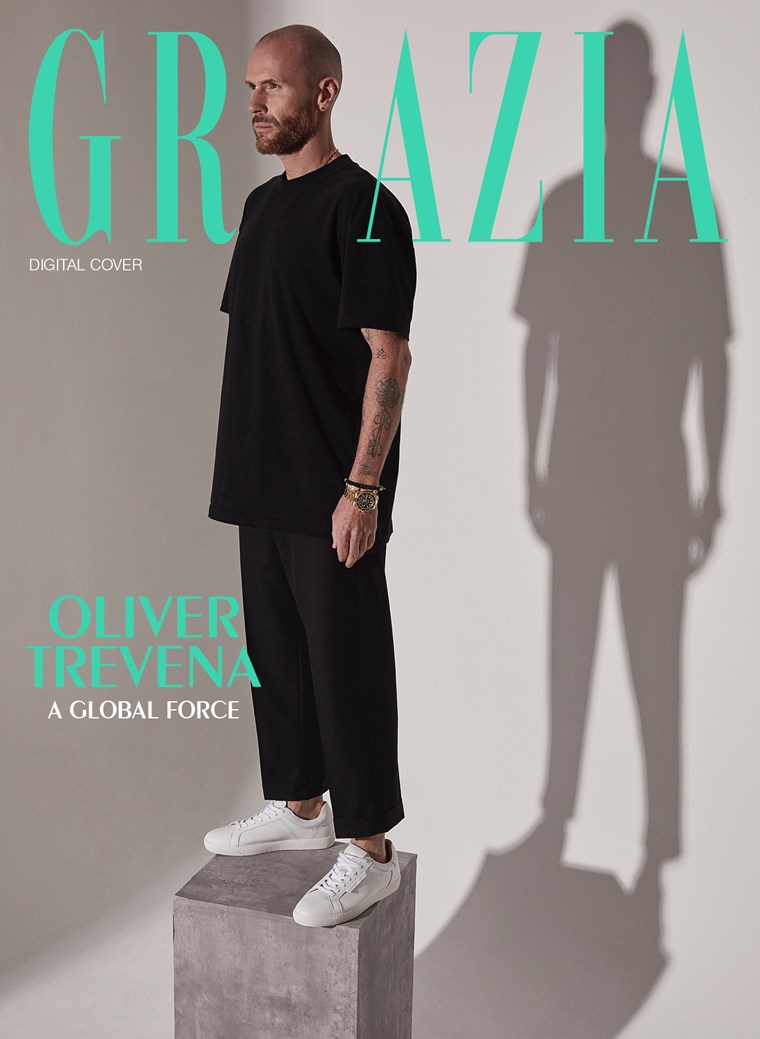 GET THE COVER LOOK: ALL SAINTS total look