• Photography: Aruzhan Alibayeva • Styling: Meruyert Kulzhanova • Hair & Makeup: Madina Bekniyaz • PR: Wave Mags • Wardrobe: White Rose
Aigerim Baitore wanted chic and elegance for our brand new digital cover story. Actually, she doesn't have to, she's exuding the vibes in everything she's doing. It's safe to say she's the new IT girl. Hop on below as we navigate from the modeling industry to the hottest trends of the season, from the beginning to the not-so-easy relationship with social media.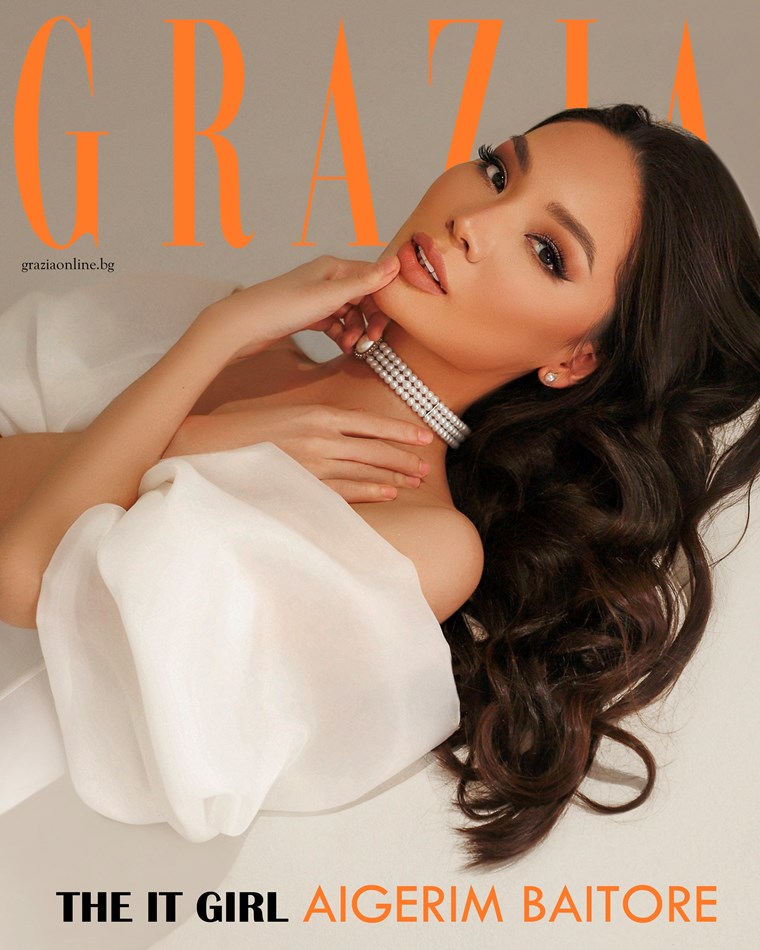 When did you first realize you wanted to pursue a career in the modeling industry? What are your most memorable projects?
Modeling and fashion were something I was always interested in but never had enough time to pursue as a career. For me, it was very important to graduate from university first, so I was very focused on getting my economics degree and following my finance career and entrepreneurship. The road to the modeling industry opened when I represented my country Kazakhstan in international beauty pageants like "Miss Supranational" and "Miss Intercontinental".
Who has influenced you the most in your life?
Definitely my parents. I'm still learning a lot from them. They taught me to be grateful and appreciate simple things in life - to work hard and to be independent.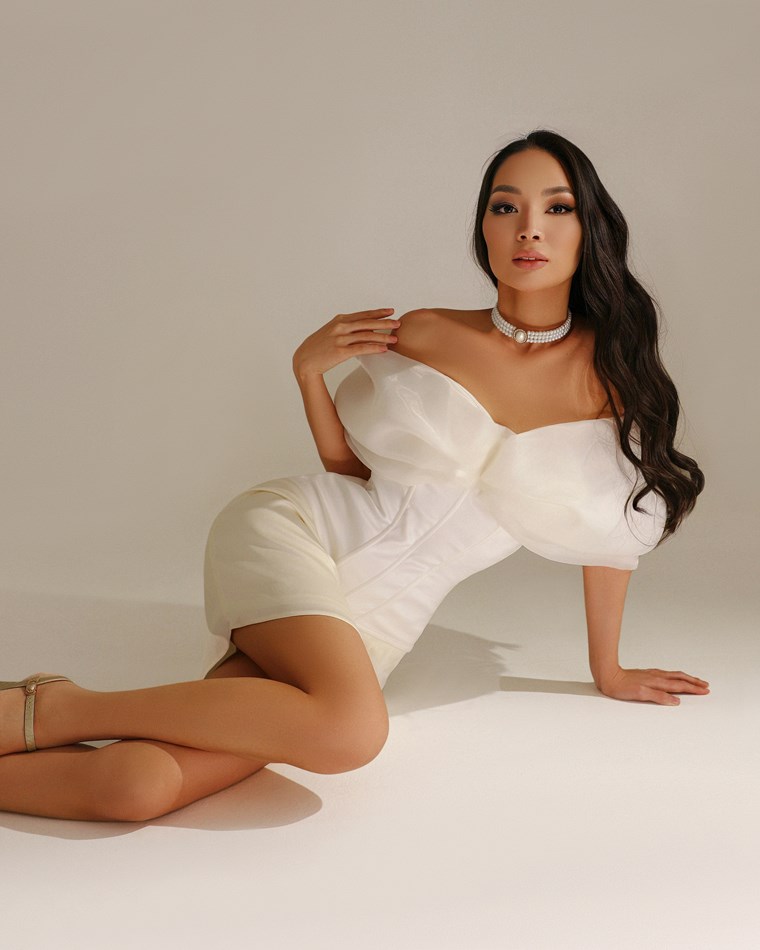 How would you describe yourself?
Positive, curious and kind. Someone who always tries to improve every aspect of their and learn something new. I believe every day is a gift from God, and we have to appreciate and enjoy every minute of it.
What are your favorite things to do?
I have many favorite things to do, and one of them is singing. I love music, it's a way to express myself. I also like to play tennis. Even though I'm still in the learning process I absolutely love it, it's really fun! Meditation and reading books as well.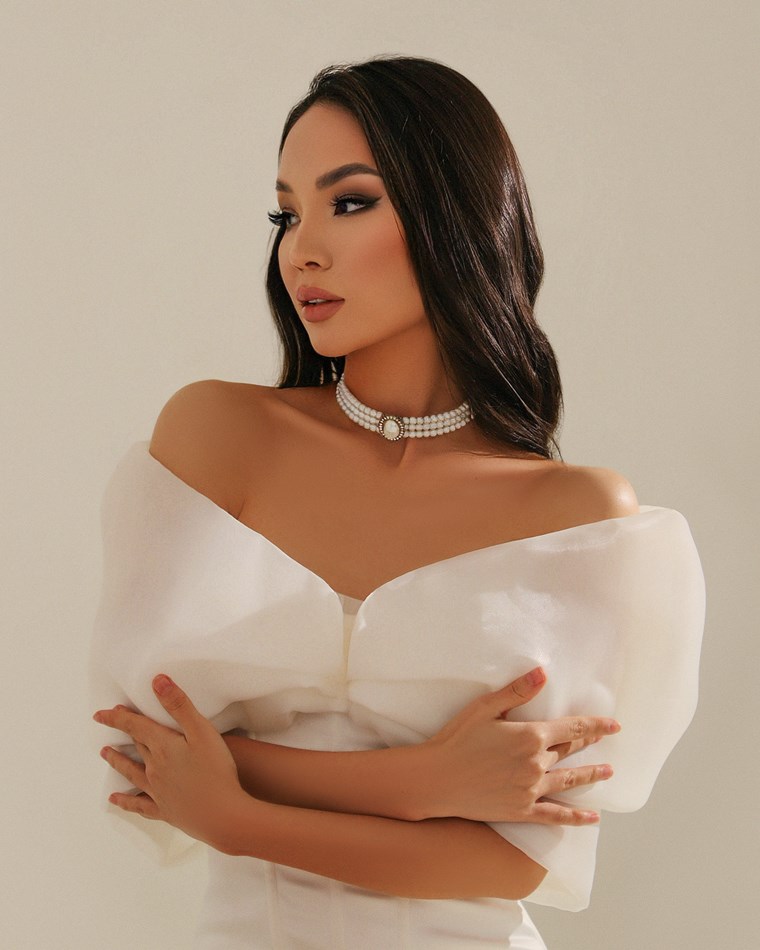 What is your relationship with social media?
Nowadays social media is one of the most important networking and information platforms. However, I always try to keep a healthy balance because sometimes it's distracting, and I appreciate my time. On the other hand, it's good for developing a personal brand.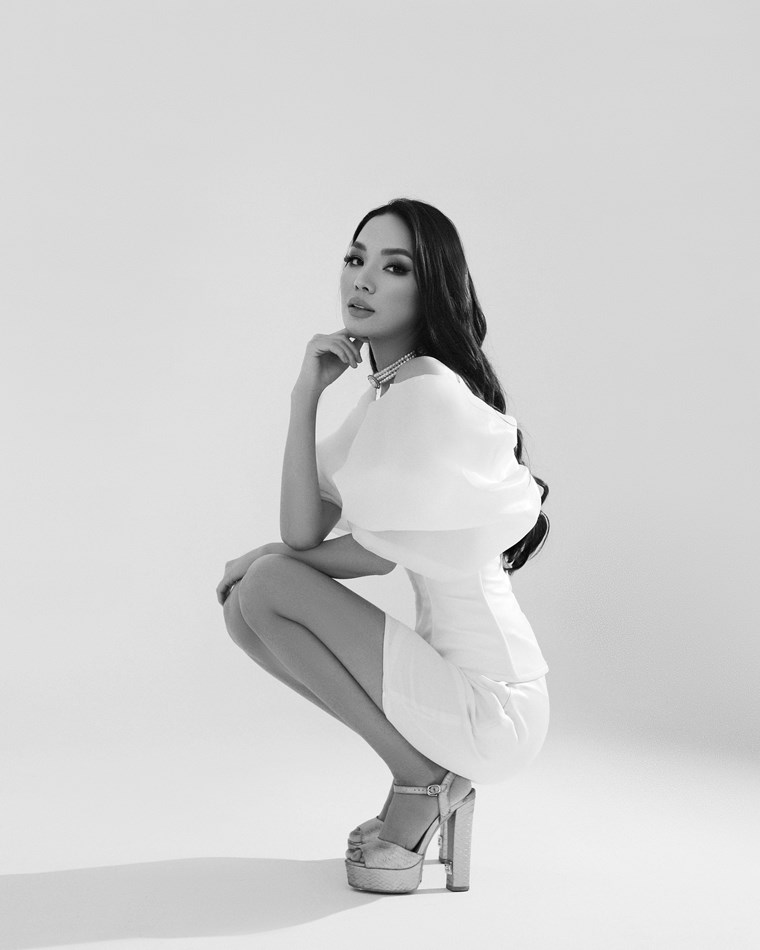 What's your favorite trend this season? And what's the one you definitely won't follow?
Currently, my favorites are oversized blazers, the row leather kitten-heel pumps and biker jackets. I think they look stunning but effortless. And the trend I don't definitely like - low-rise waist jeans/skirts and platform slip-one from 2000s.
What is the most-worn piece in your wardrobe?
I like business casual outfits. Definitely, high-rise 90s jeans and a double-breasted Chanel jacket too.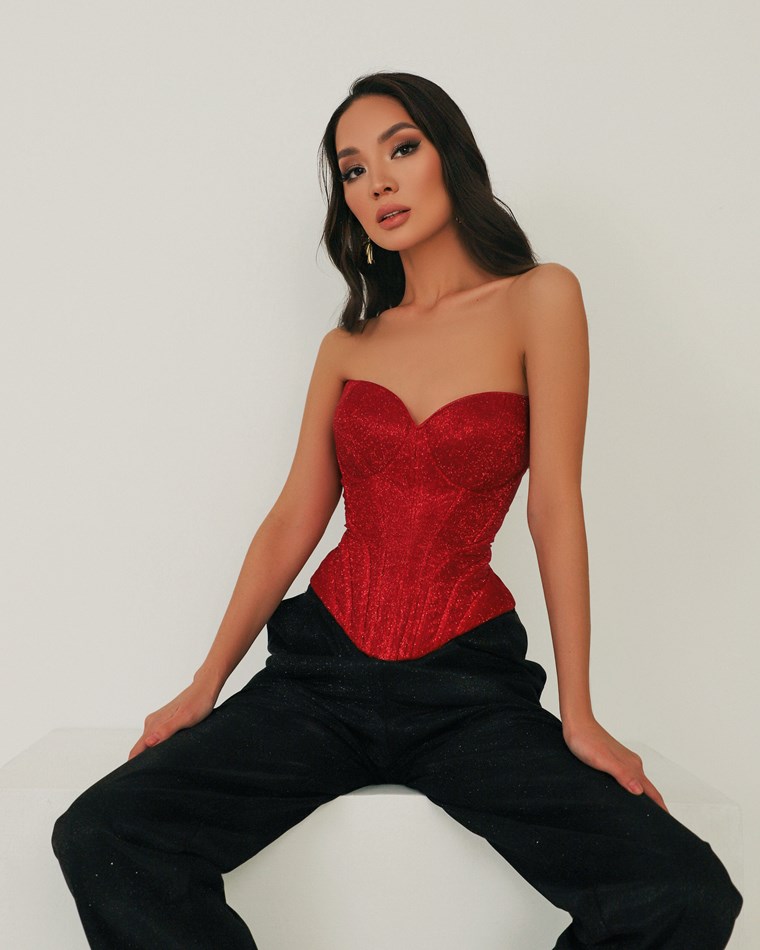 Your signature color?
White.
If you could pick one song to be the theme of your life, what song would you pick?
Dancing Queen – Abba.