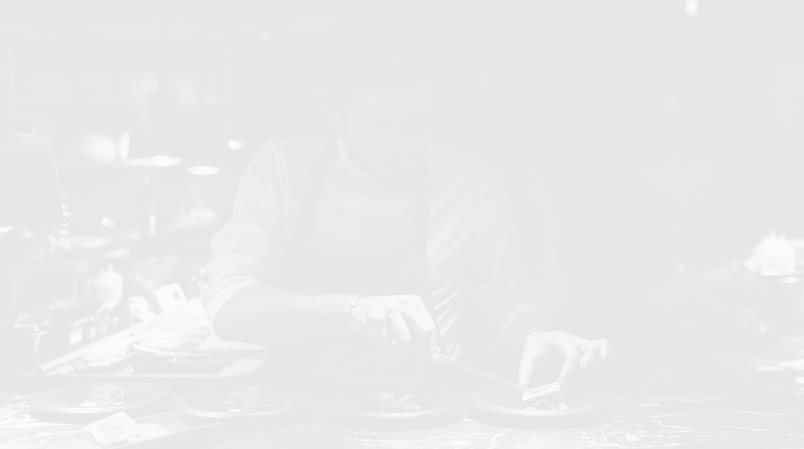 Text: Silvia Kanin
Photography: Mürver Press Office
It's easy to get lost in Istanbul and at the same time it is so hard to get tired of the complex energy of the city. It reminds me of a book. You can't read it, but you definitely can sense the reason why in Orhan Pamuk's books the city is… alive, it is breathing and it is reimagining itself again and again.
In Istanbul, 20,000 walking steps are easy to count, but it seems impossible for the eyes to take in the shapes of the city that is gathering history, culture, and taste. Undeniably, whatever you experience in Istanbul, it's always delicious.
At the end of 2020, Michelin presented its first selection of Istanbul's restaurants and put the city on the Michelin map, religiously followed by the most passionate fans of good food. Michelin stars are awarded to places, not people, except for one - Michelin Young Chef Award. In Istanbul, the award went to Mevlüt Özkaya, the head chef of one of the most notable restaurants in the city - Mürver. We met Mevlüt to talk about, of course, food, social media, and the changing gastronomic trends.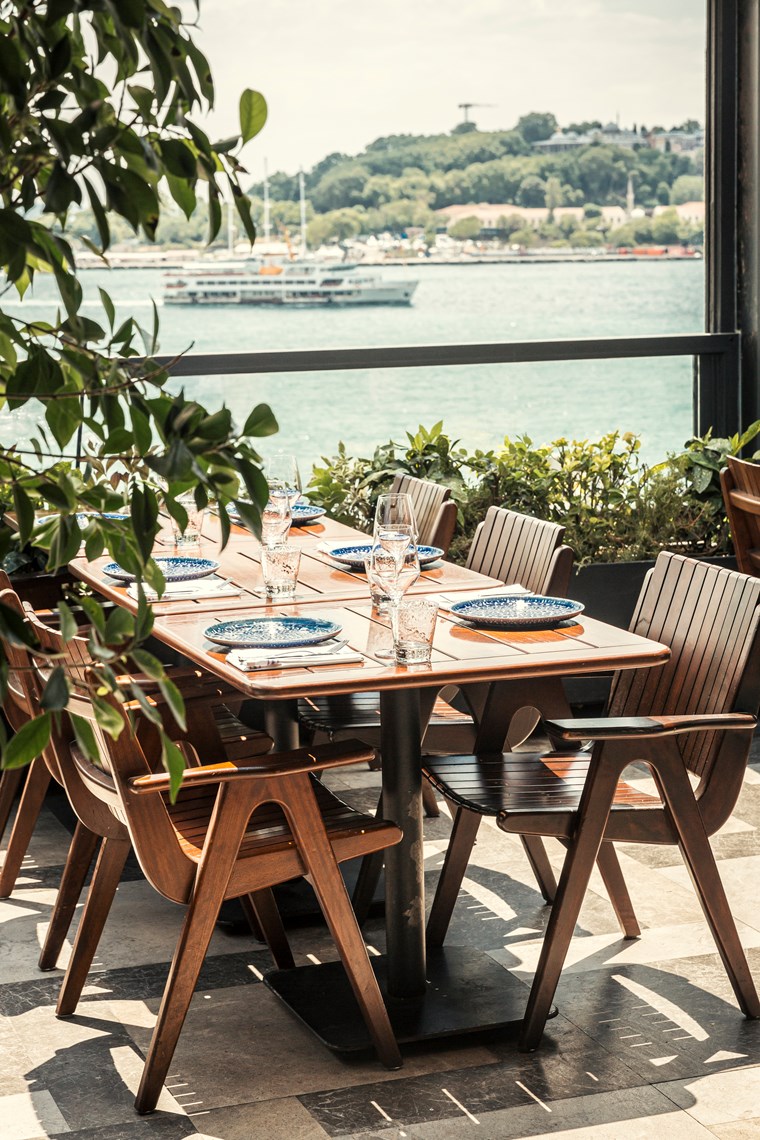 I read in an interview that your passion for cooking was inspired by your grandmother. Is that correct?
Actually, my passion for food didn't start with my grandmother. Going back to childhood, I have always drawn inspiration from certain instances, and specific stories. It was the same when I was studying culinary arts, and when I was gaining real experience at the beginning of my journey in the kitchen. The fact is - on one side of the family, my grandparents were farmers, and on the other - a livestock keeper and a dairy farmer. My family has given me unique experiences. When my grandmother Neslehan used to cook, her stoves were very slow, everything took a hell of a long time to prepare, but the taste afterward was incomparable. The magic wasn't in the ingredients, it was in her hands.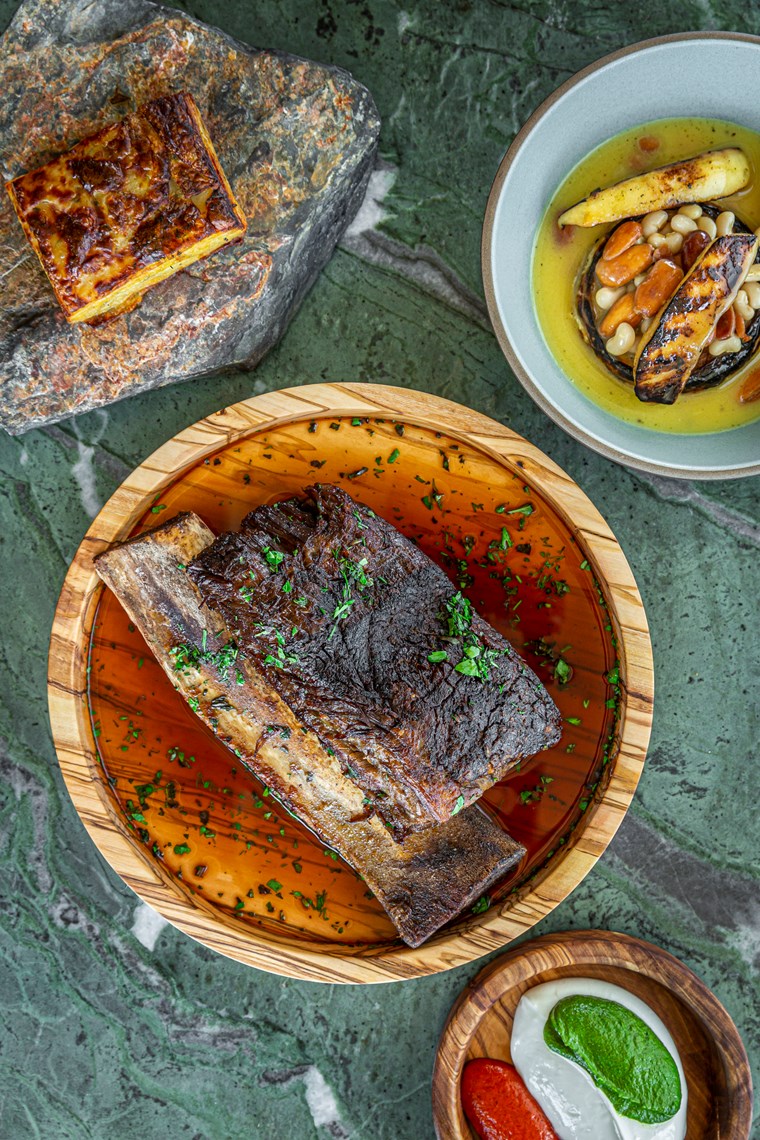 Do you remember the first time you realized that experimenting could wake up the senses?
Yes, I realized it in the early years of my career. The first time I tried foie gras I was surprised and delighted. The layered flavor and accompanying elements carried me along. That was the time when I decided I would be open to everything new, to explore and be inspired. Even today, when I discover a product in Anatolia, my eyes widen with enthusiasm and I immediately start thinking about how to incorporate it into my recipes.
What was your first job inside a restaurant's kitchen?
I started my career as an intern in the preparation and service flow of Mexican, Italian, and Ottoman cuisines in different restaurants inside a hotel. Everything was so dynamic for me. I was 18 years old.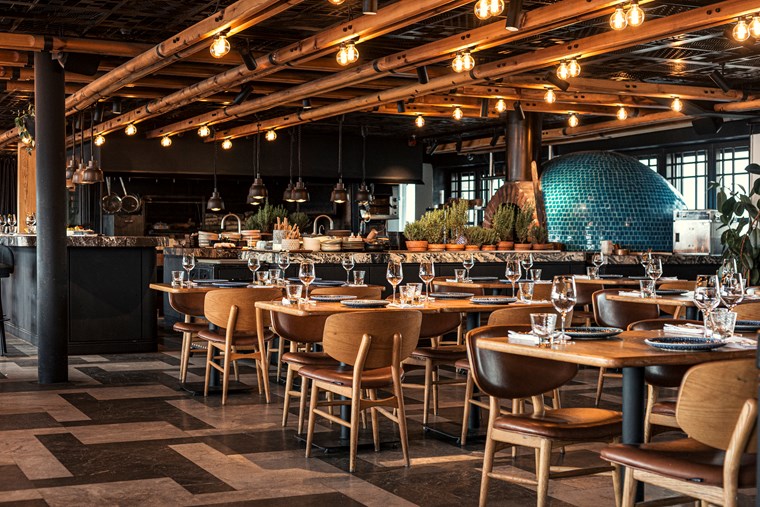 In Bulgaria, cooking TV shows, like Hell's Kitchen, are very trendy. They show the harsh reality of the cooks. What, in your work, stands behind the curtain that we, the consumers, can't see?
As is supposed in television, these shows are more of a show, walking on the edge of truth. In reality - strict discipline is fundamental, there is no room for mistakes in the kitchen. There is tension, but the behavior in the kitchen must be genuine. Chefs work intensely, and their efforts and achievements matter. It takes a firm footing to have a successful career. I think the real chefs in the kitchen are like knights.
In fact, Michelin stars are given to places, not to individuals. Except for one - the Michelin Young Chef Award. What kind of emotions does this award bring to you?
It felt like a medal that was pinned to the uniform in which I have been working since the beginning. I was so happy to see my family and fellow chefs think that it was a "well-deserved award". After I received the award, I deemed it a principle to have a career that will shine a light on young people. I still get excited when I watch the video of the award ceremony.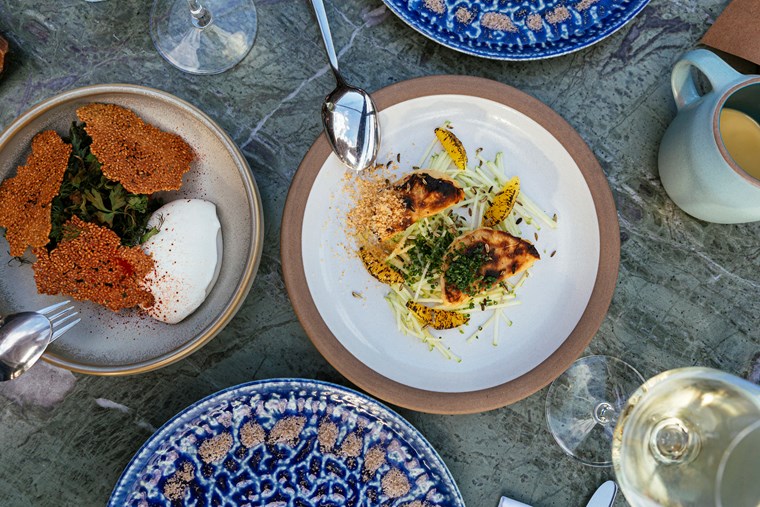 What is your team's superpower at Mürver?
Our superpower is the excitement we feel for the cooking technique we use at Mürver, and the family-like bonds we have in our team. What makes us unique is that our cooking style requires mastery and meticulous attention.
The ever-changing universe of social media is reshaping the business of fashion, travel, and art. How is it changing the culinary world?
Gastronomy is as volatile as fashion. Today, trends and concepts in cooking are affected by everything, including the economic situation in the world. Sustainability is a hot topic in today's world and a new trend will become even more evident in the coming years. Rural restaurants with gardens in nature will rise in popularity. You ask me about social media… sometimes I just want to get rid of my phone forever. Everything related to the Internet world moves at an unprecedented speed.
Have you ever been to Bulgaria?
I have never been, but I really want to visit Sofia, one of the most important locations in the Balkans. Our culinary cultures are so close.
Which are your favorite and delicious spots in Istanbul we should visit?
Çiya Lokanta, Yanyanlı Fehmi, Araka Restaurant, and Casa Lavanda are among my favorite spots. I also like to drink Boza at Vefa, eat ice cream at Kurtuluş Damla, and have kibbeh and Black Sea Döner Kebab at Seraf Restaurant.