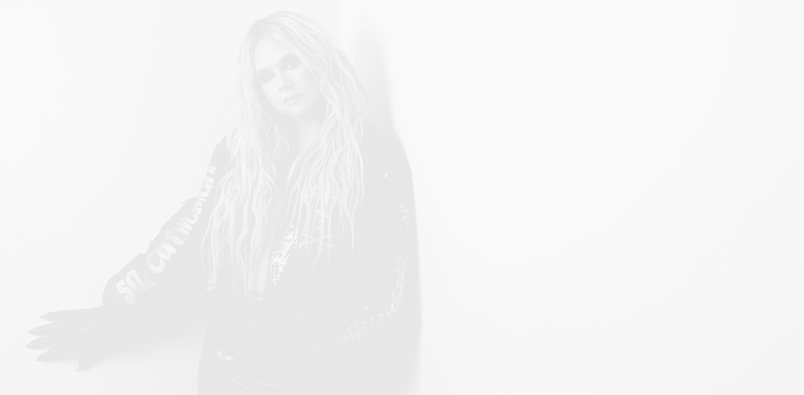 Photography: Jana Schuessler
Styling: Lyn Alyson
Market Assistant: Kelly Goldy-Brown
Styling Assistants: Hannah Stone, Trent Degroot, Rachel Olson
Makeup: Alexis Oakley
Hair: Alana Schober
Producer & Photography Assistant: Claire Grisolano
Photography & Production Set Assistant: Emma Herschede
Production: Great Social Club
Set Stylist & Location Contact: Amy Theresa
Having just finished the European leg of her tour, Avril Lavigne is back in LA. But if you expect to see her lying on the couch, you would be disappointed. She is already in the studio. "I had so much fun! The excitement from the crowd was insane every night, it was really special to be back", Avril tells me at the beginning of our conversation. Maybe that's why she's feeling "super inspired" lately.
The truth is that we all listened to "Sk8er Boi". Thanks to "Girlfriend", we all used to turn any heartbreak into the world's biggest drama. We all danced like crazy to "What the Hell" and couldn't walk properly for a week after we fell on the ground. No, just me? Okay, it's still one of my most notable teenage memories.
Sure, Avril knows her name will go down in history with bright pink letters. However, she is still the honest, loving, not-taking-herself-too-seriously bona fide superstar who keeps slaying the show business. Just like she slayed our new digital cover.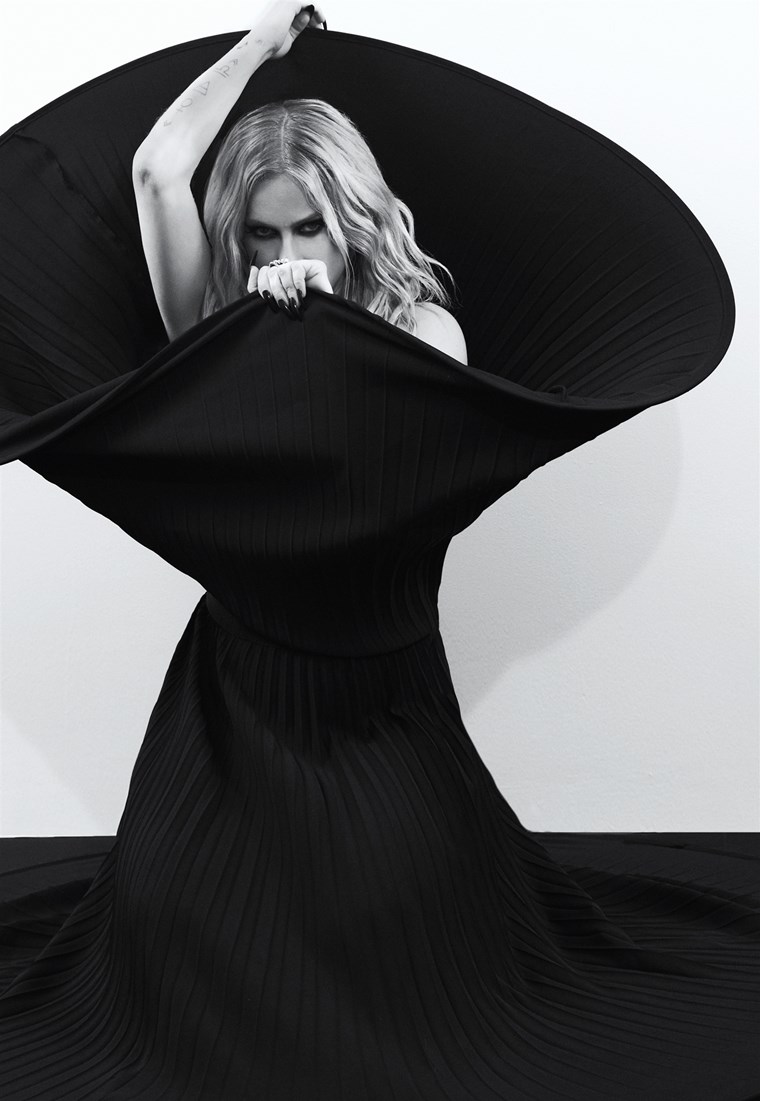 A few minutes ago, I came across an interesting comment. It pretty much sounded like "Avril Lavigne is the reason I'm still alive, she helped me through my worst teenage years with her music". What's the feeling to know that you can read this about yourself?
Those comments always hit me hard. It's insane to think that I have had such an impact on someone's life. It's an important reminder of why I do what I do, why I pour my heart into every song. Music is connecting people and reminding them they are not alone. To the person who left that comment, thank you, and to everyone else who has found strength in my music. We can get through anything.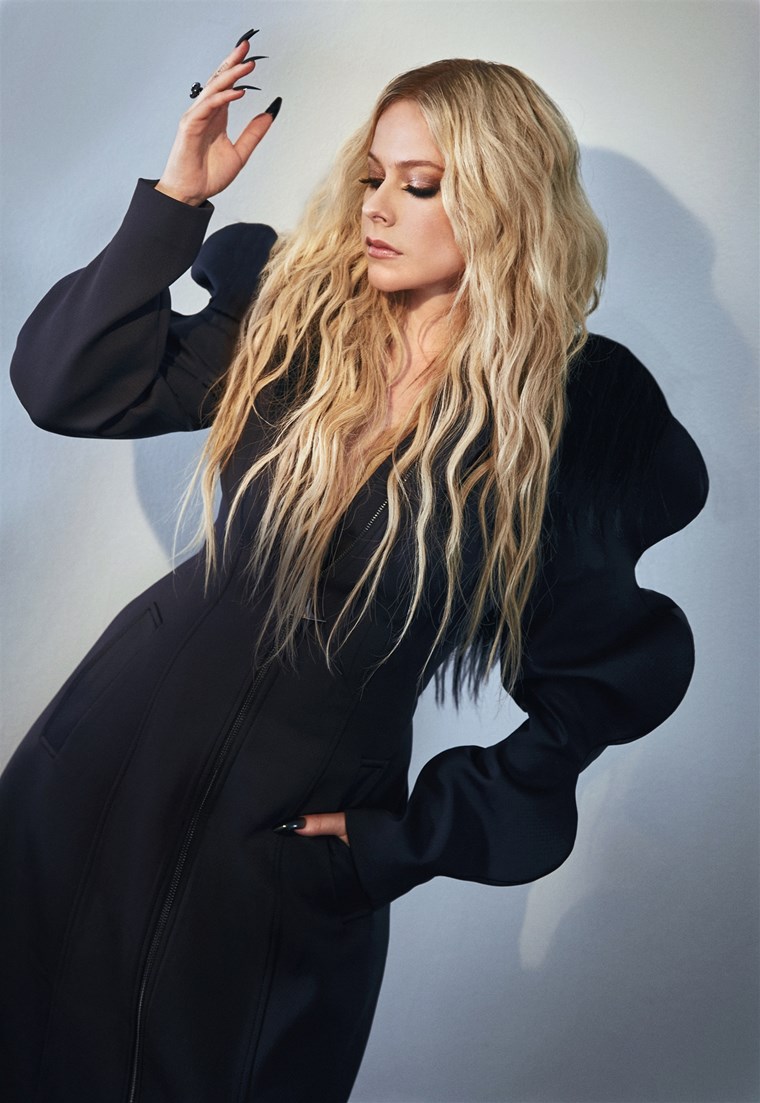 ANNAKIKI dress, Lost In Echo ring
"I'm a romantic, I love everything that comes with love"
Another one states that "2002 to date, Avril is the best". How much has Avril changed since 2002?
Everyone always comments that I look the same as 20 years ago. My advice is to stay out of the sun and drink green juice. (Laughs.) When I first started, I was this young, rebellious teen who was full of energy and attitude. Twenty years later, at the core of it, that is still me. I have matured and experienced so much in life, but I have always been passionate about music and connecting with people. Now I don't like to take myself or things too seriously either. So, to answer your question - yes, I have changed, but that change has shaped who I am today.
Had there been a moment you thought about giving up?
Let's be real. Being an artist isn't always easy. The music industry can be tough, but my passion keeps me going. It is my creative outlet, I can't imagine a world without it.
Is there such a thing as successful enough? Have you ever looked at yourself that way?
Success can mean different things to different people. For me, it's not about external factors. It's about feeling creatively fulfilled, making a positive impact, continuing to practice my art. I don't think there is a fixed point of being "successful enough". It's an ongoing journey of growth and expression.
Dust & Beau jacket, Ego skirt, Majesty Black gloves
Does it get harder or easier? I mean, at one point you can do what you want to do, yet you have to stay relevant and still be A LOT of things.
It's a mix of both. Especially with social media, things have changed so much. Keeping up can be challenging, but it's easy to push through by embracing new opportunities.
We all grew up with "Girlfriend". I know you sing it sometimes, but would you switch the channel or playlist if it suddenly starts playing?
"Girlfriend" was a really special time for me. It became so many people's anthem that we recorded it in seven different languages. I'm really proud of it, I'll never turn it off.
Your latest album felt like getting back to your pop and punk roots. Was that the plan?
I really went into the studio without a plan or any deadlines. I wanted to tap into the raw, authentic energy that defined my early music and bring it to the forefront. I wanted to write about how I was feeling.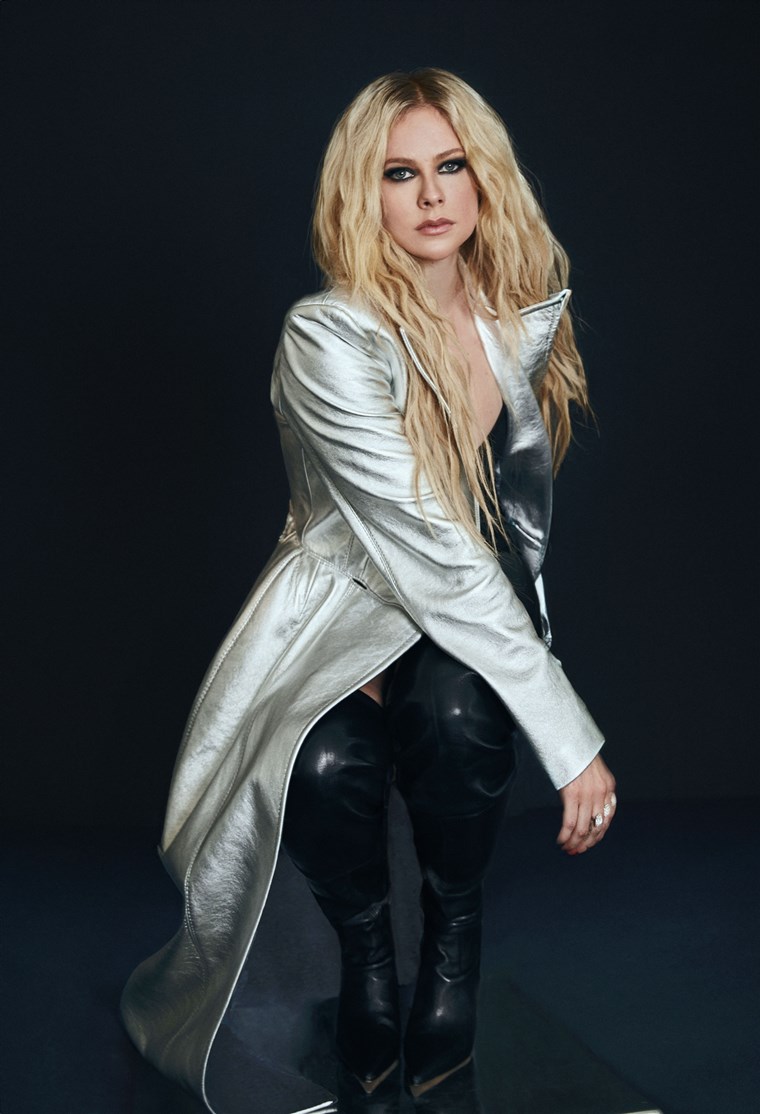 Mitiliane Couture coat, STUART WEITZMAN boots, Sally Skoufis ring
Do you always draw inspiration from personal stories?
Yes, from my own experiences or things I see others go through. I think it's something a lot of people can relate to.
It sounds like you are already working on something new.
The studio is my favorite place, so when I'm not touring, you will find me there. New music is definitely coming up, and I am really excited to share it with everyone.
I also feel like love sux sometimes, why does it have to be so complicated?
(Laughs.) I see what you did there. I'm a romantic, I love everything that comes with love. It can be beautiful and messy. It is passionate and fiery, full of ups and downs. Yes, it can be complicated, but it is part of what makes us human.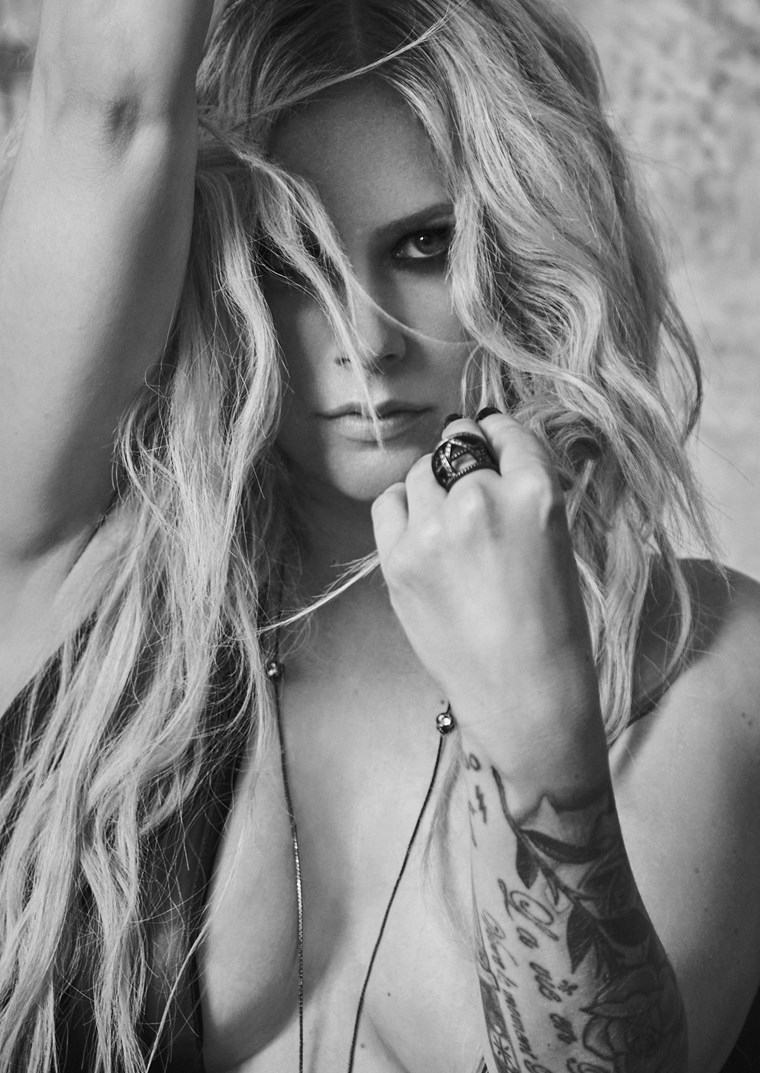 "I don't think there is a fixed point of being successful enough"
Do you pay attention to what people and tabloids say?
It never really bothered me. It comes with the territory. Plus, I find the humor in all of it.
You've done many fashion things, but you have also managed to stay true to yourself. How did you pull it off?
Fashion has always been a form of self-expression for me. I love that I can use it to showcase different parts of my personality. Whether I'm wearing a rock-inspired look, comfortable streetwear, or something more high-end, I'm able to pull it off because it is what I feel comfortable in.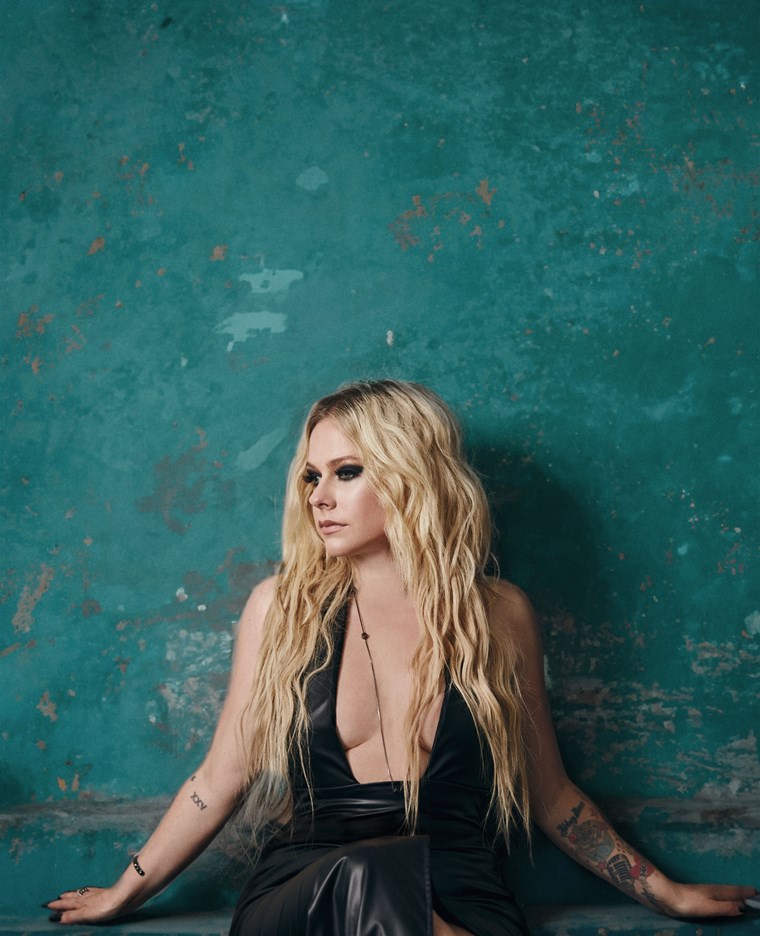 TELL THE TRUTH dress, Lost In Echo necklace, Sally Skoufis bracelet, Nansy Newborn rings
It's safe to say you are the OG queen of pink and eyeliners, but I feel like we've seen you wearing more classic colors lately.
The bold eyeliner and hot pink have definitely become my signature over the years. I've had a lot of fun trying new things and pushing boundaries recently. My whole last album focused on orange, it was fun to play around with that and add it to my looks.
You have made a lot of headlines by just appearing on Paris Fashion Week.
I'm excited to continue making headlines in the world of fashion. It would be really great to work closely with a designer.
What's the headline you have always wanted to see about yourself but still haven't had the chance to?
Avril Lavigne Slays The Met Gala.
GET THE COVER LOOK: BAD BINCH TONG TONG dress, ALEXIS BITTAR earrings, ALLIGATOR JESUS rings