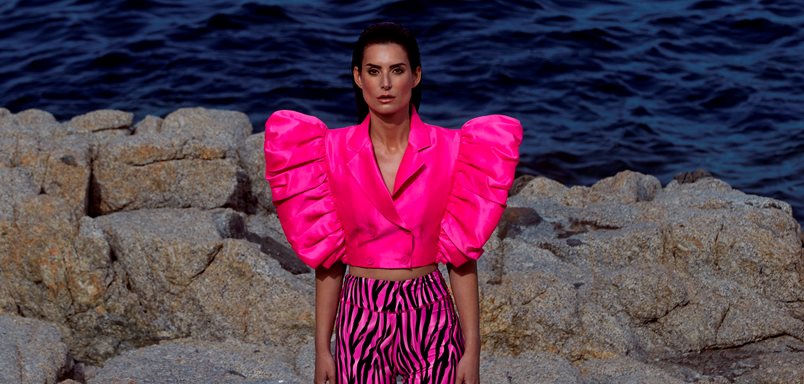 • Photography: Elena Belousova • Styling: Alex Montoya Martin • Makeup & hair: Anastasiia Babii • PR: Wavemags
I can't help but notice that your Instagram account has a 'pon de replay' part. Are you a big Rihanna fan because our whole team is?
I like Rihanna a lot. She stands for the powerful and independent women. She is an icon and made it from a small village to a superstar. Her music is giving me a lot of good energy.
Get the look: Nadya Dzyak dress, Paco Rabanne necklace, Valentino shoes
Out of the blue: have you ever considered doing something musically orientated? A lot of people do.
I am a music person I started to play violine in the kindergarten when I was 3. Love live music and singing but I never thought about doing it professionally.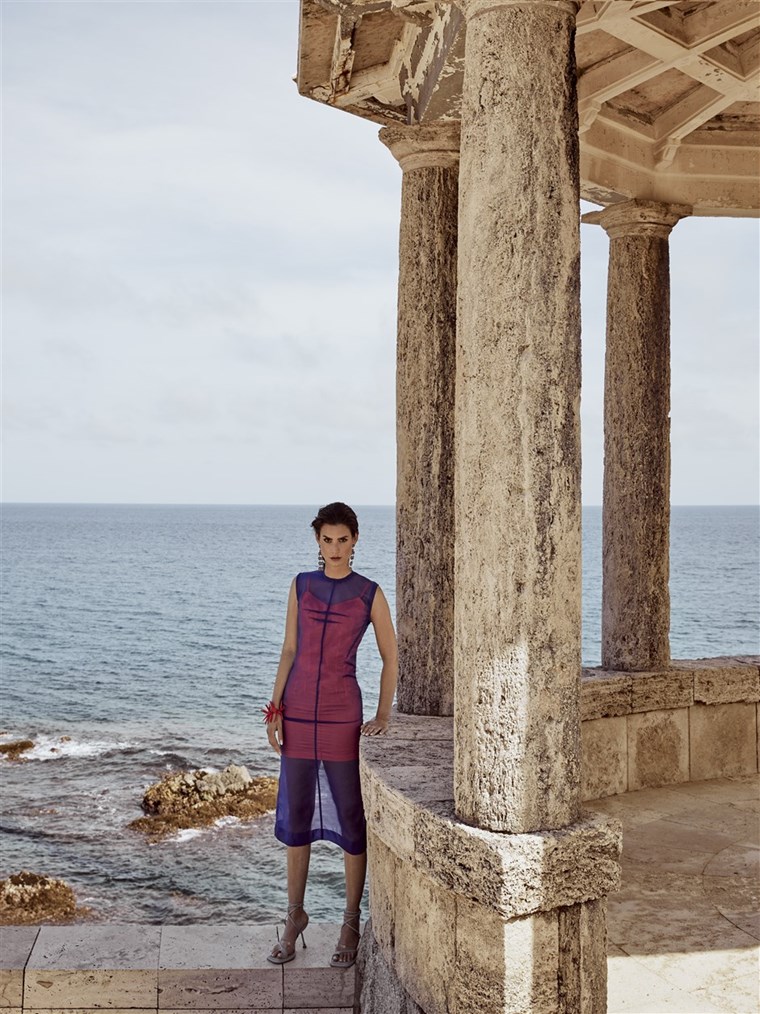 Sportmax dress and shoes, Dsquared2 bracelet, Daniela Millan earrings
Alongside your fashion posts, you have many pictures with animals. How big part are they of your life?
I have two sport horses - Blue Marlin and Las Vegas. They mean the world to me. Also my little dog Idefix who is my little companion when I go to photoshoots.
When did you start horse riding?
I have loved horses since I was a child, around the age of 12. When I am at home, I ride everyday because it makes me very happy. Horses are amazing creatures. They bring out the good in us.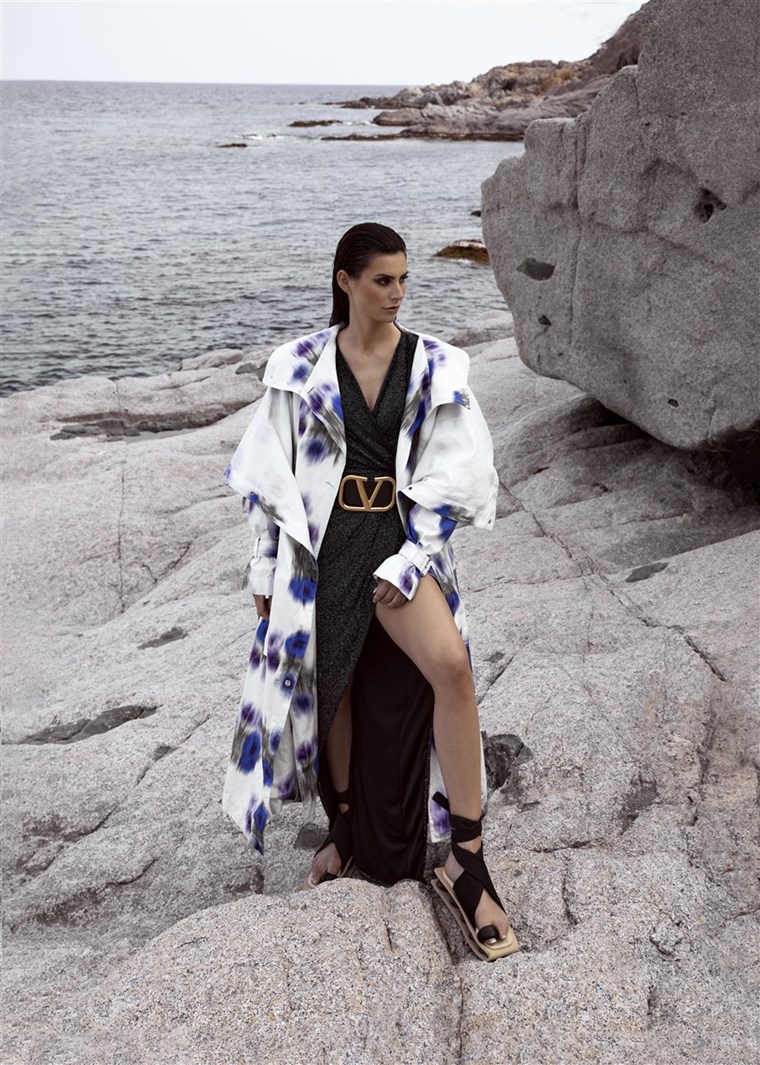 Alersundi dress, Kenzo trench coat and shoes, Valentino belt
You are also competing international in showjumping...
Yes, when time allows me I love to compete all over in Europe.
The modeling came into your life quite coincidental.
It was also one of my biggest wishes. To be casted in the street was coincidental but it was meant to be.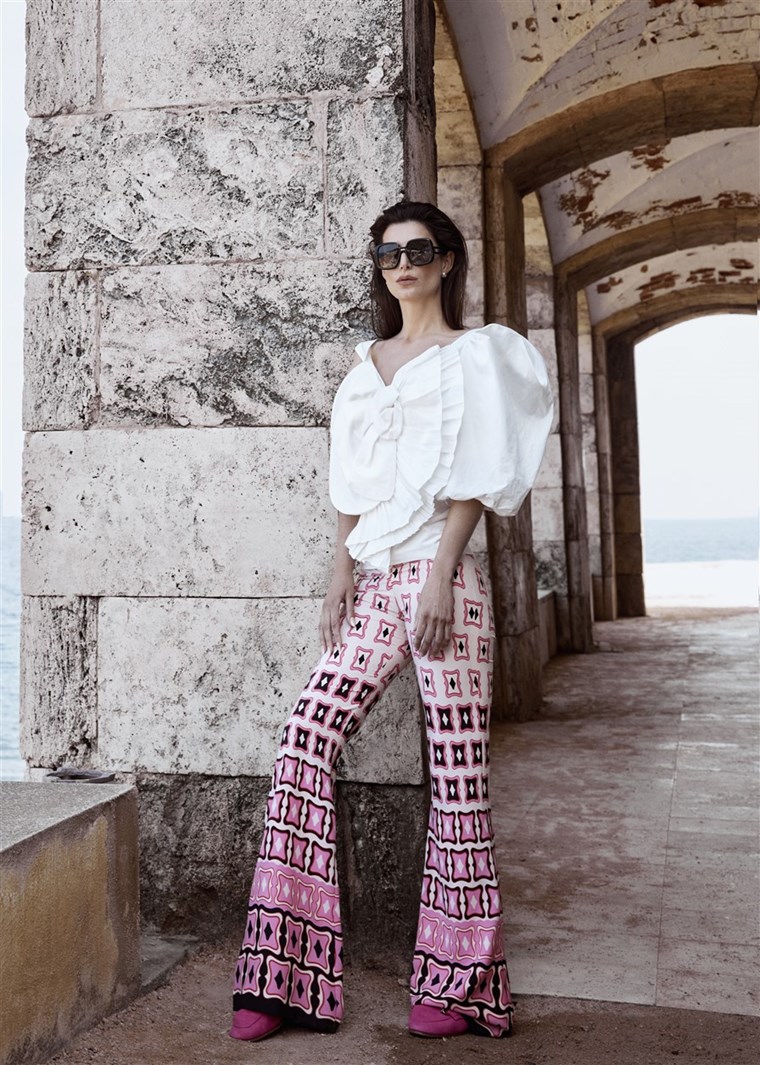 Zara pants, Nadya Dzyak top, Givenchy Paris sunglasses, Salvatore Ferragamo shoes, Valentino earrings
Do you believe in coincidences or depend on hard work?
I am very hard working girl, when I want something I go for it. Hard work always pays off - that's what life showed me. I believe in good energy and in myself.
What's the hardest thing you have done as a model?
I had a shooting with snakes and wild animals in South Africa that was quite challenging.
I love the saying 'Clothes mean nothing until someone lives in them'. Do you agree?
I think that clothes make people. I like to dress very well but it should stick to the current situation.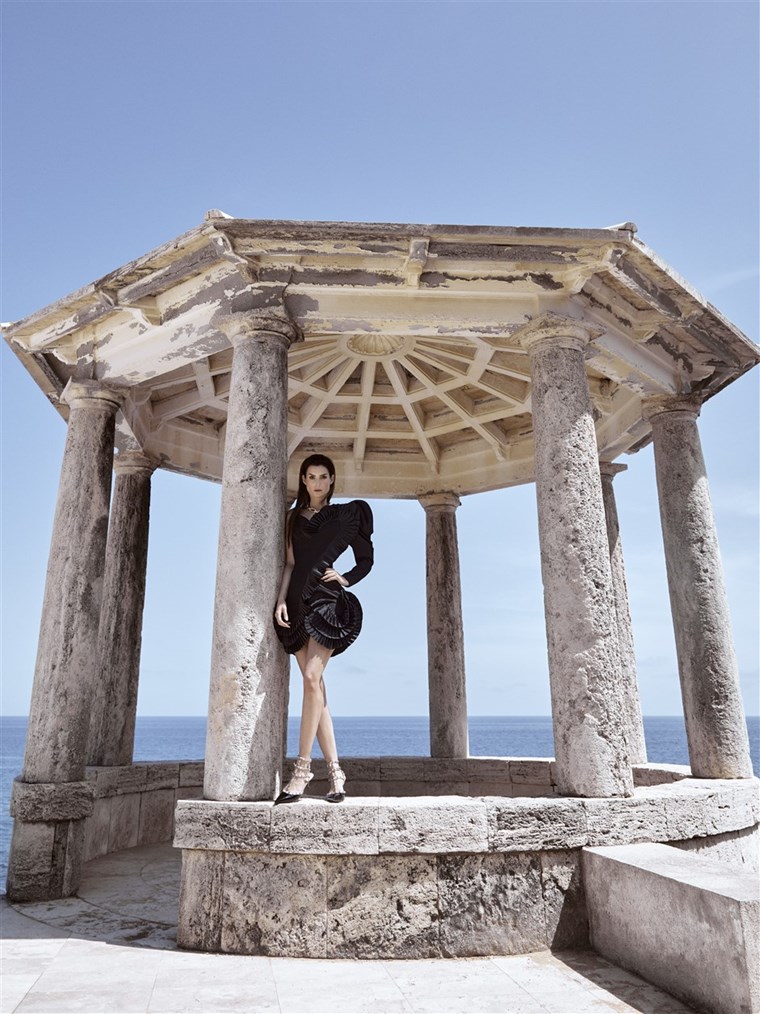 Nadya Dzyak dress, Paco Rabanne necklace, Valentino shoes
What do you do when you are alone?
I love to eat good food, to cook and read books.
And what would you tell the whole world if you have the chance to?
The best feeling in the world is to love and be loved. Be happy, treat other people the way you want them to treat you, and enjoy your life as much as you can. Work hard but don't forget to work on your mind as well.