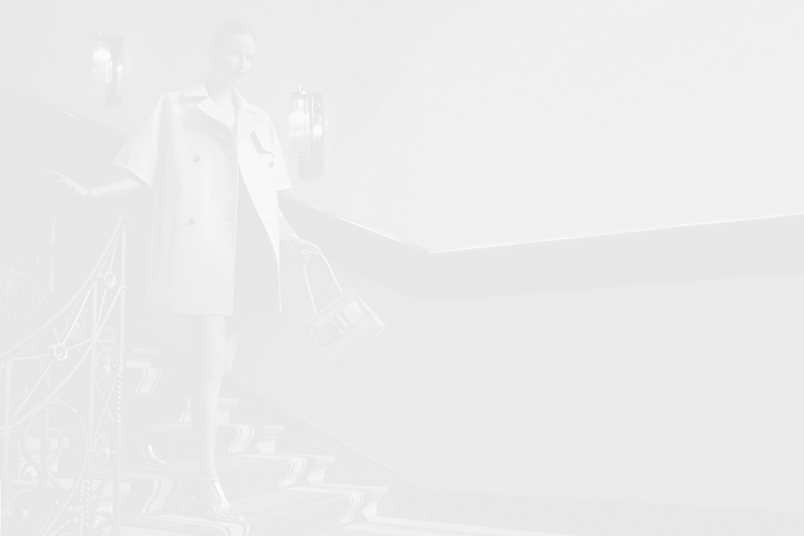 Get the look above: Dress: Alexandre Vauthier Coat: Max Mara Handbag: Boyy Earrings & bracelet: Calvin Klein by Rue des Trends Ring: Jennifer Fisher Shoes: Max Mara
• Location: The Dolder Grand Hotel
• Creative Director & Fashion Stylist: Daniela Correia
• Photographer: Philip Brand
• Assistant Photographer: Michael Sonderegger
• BTS Photographer: Ngan Nguyen
• Model: Elza Matiz @ Metro Models
• Makeup & Hair: Sarah Ciarrocchi
• Fashion Stylist Assistant: Besarta Kalludra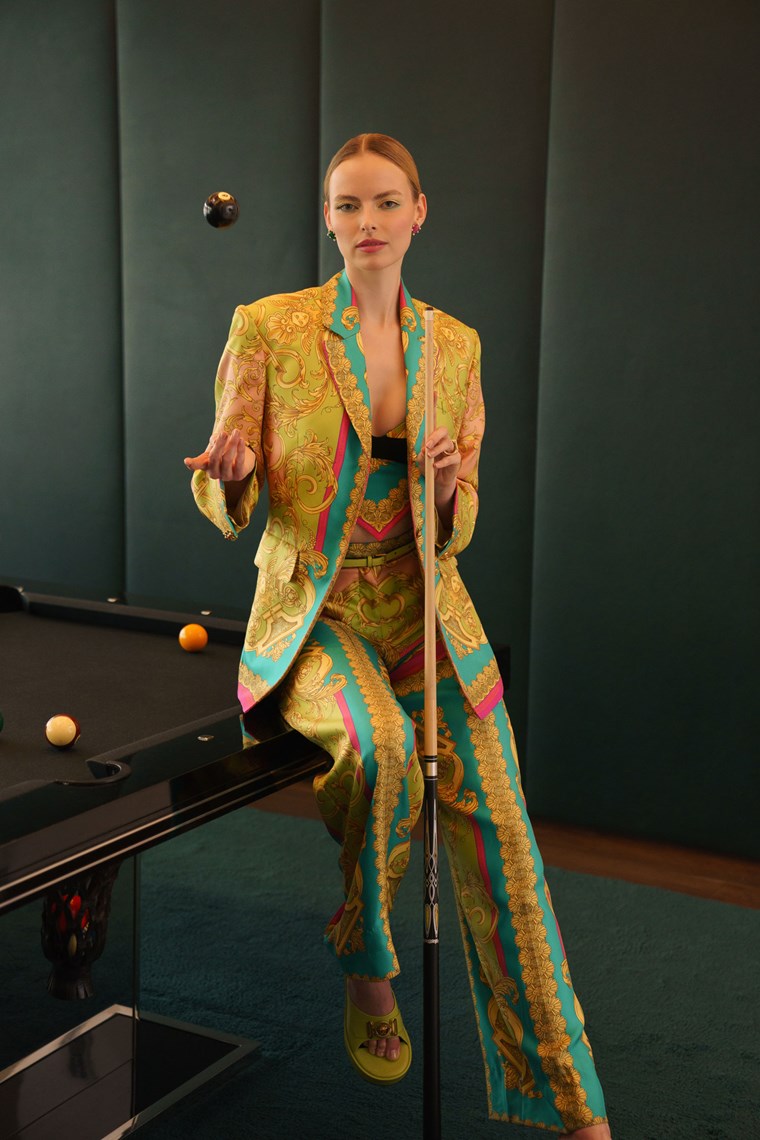 Blazer, Bra, Trousers, Belt, Shoes, Ring: Versace Earrings: MoonTree
It's like that with everything in life. If you want to win, you have to play. No matter how hard the game is sometimes. While shooting the stylish fairytale in the gallery above with this amazing team, we stole some of stylist Daniela Correia's time to find out more. About her, about her passion for fashion, about everything that excites her.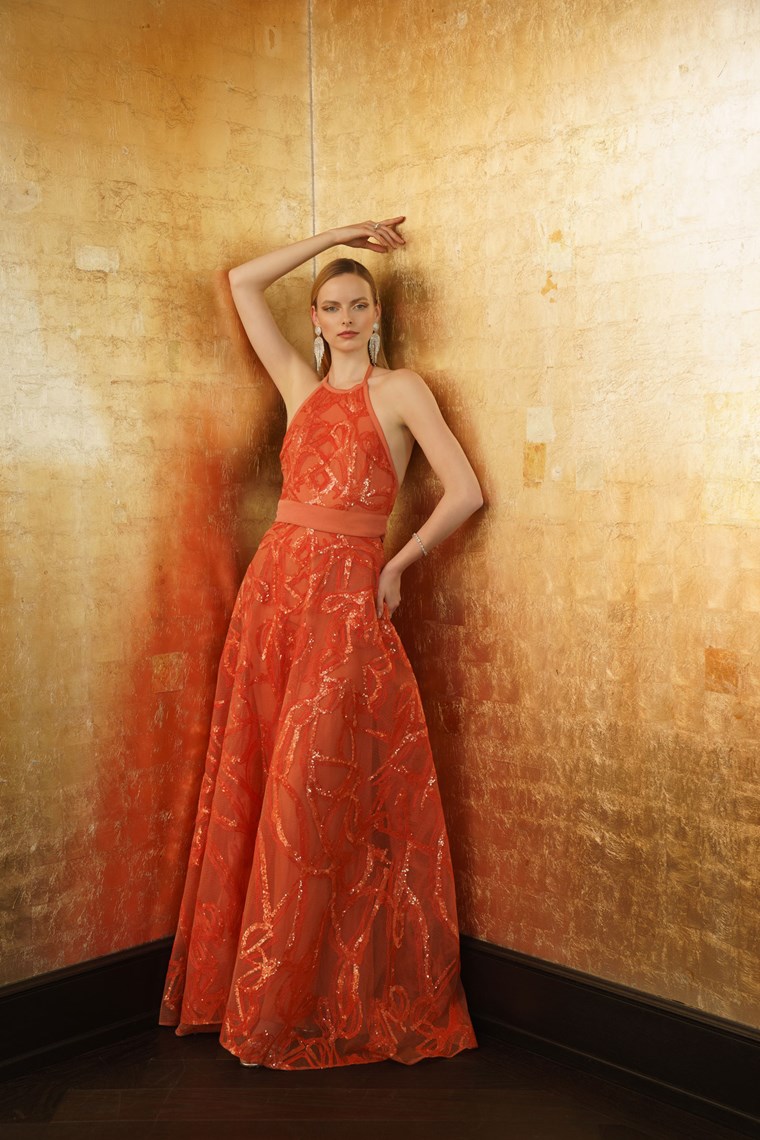 Dress: Elie Saab Shoes: Gianvito Rossi by Jelmoli Earrings: Dylan Lex Rings: Swarovski Bracelet: Vintage by Rue des Trends
My personal style signifier is... a blazer, made of cotton, fake leather or linen, in all shades. I don't think I ever go out without taking a blazer with me.
My earliest fashion memory is... my birthday dress from when I was your or five - a beautiful Ferrari-red cotton dress with ruffles on the collar. I was obsessed to have such details near my face, I felt important!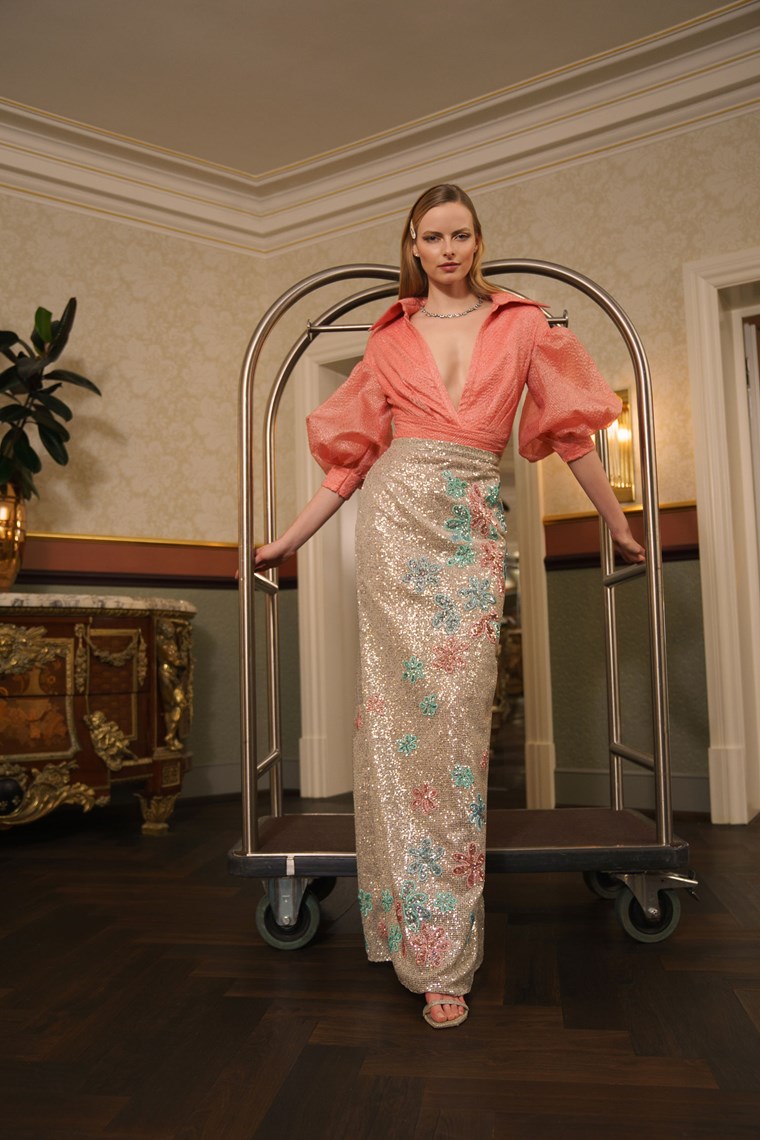 Dress: Tony Ward Couture Shoes: Stuart Weitzman by Jelmoli Necklace: Bottega Veneta by LUX Earrings: Tiffany & Co.
The last thing I bought and loved was... a vintage sparkling clutch. It was love at first sight and I immediately knew that I was going to feature it in an editorial.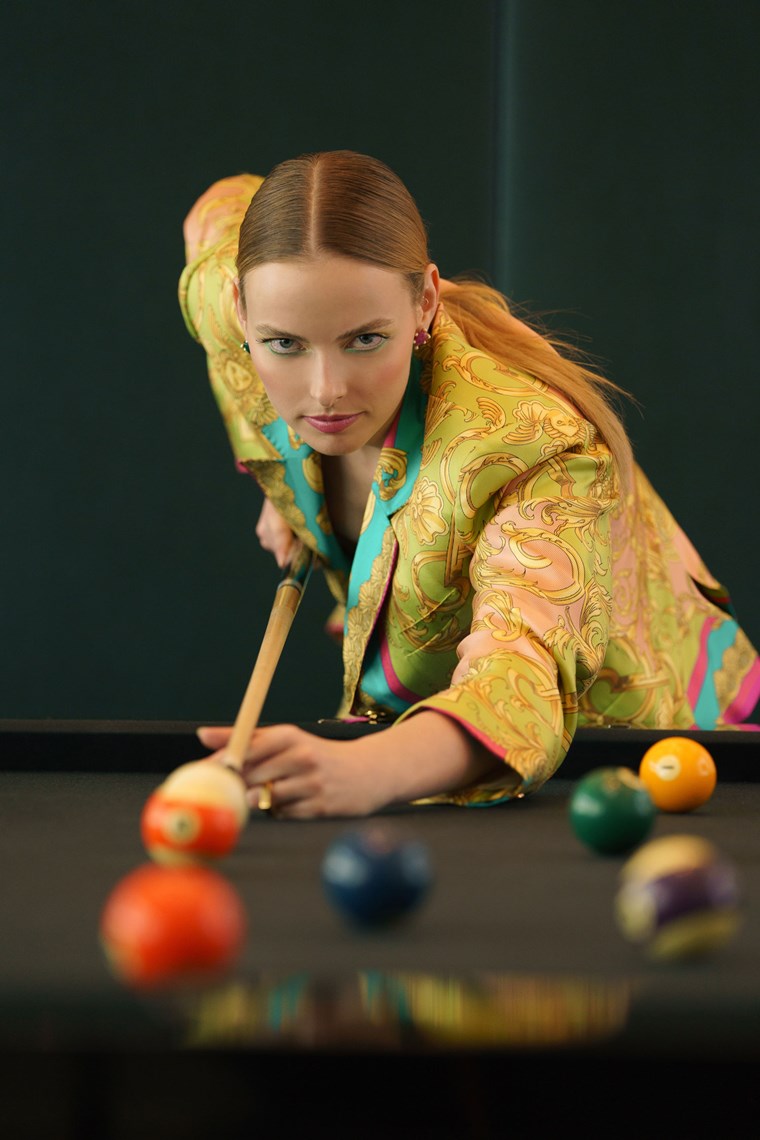 Blazer, Bra, Ring: Versace Earrings: MoonTree
The first piece of clothing I ever bought myself was... probably a simple T-shirt.
The place I can't wait to return to... is Japan. I have visited Osaka and Kyoto before the pandemic started and I want to go back to Tokyo. It was one of the most beautiful trips I have ever done. I love to get lost and overwhelmed by other cultures.
The last music I downloaded was... "You Oughta Know" from Alanis Morissette. She has always been an inspiration. I listen to her music when I need a boost!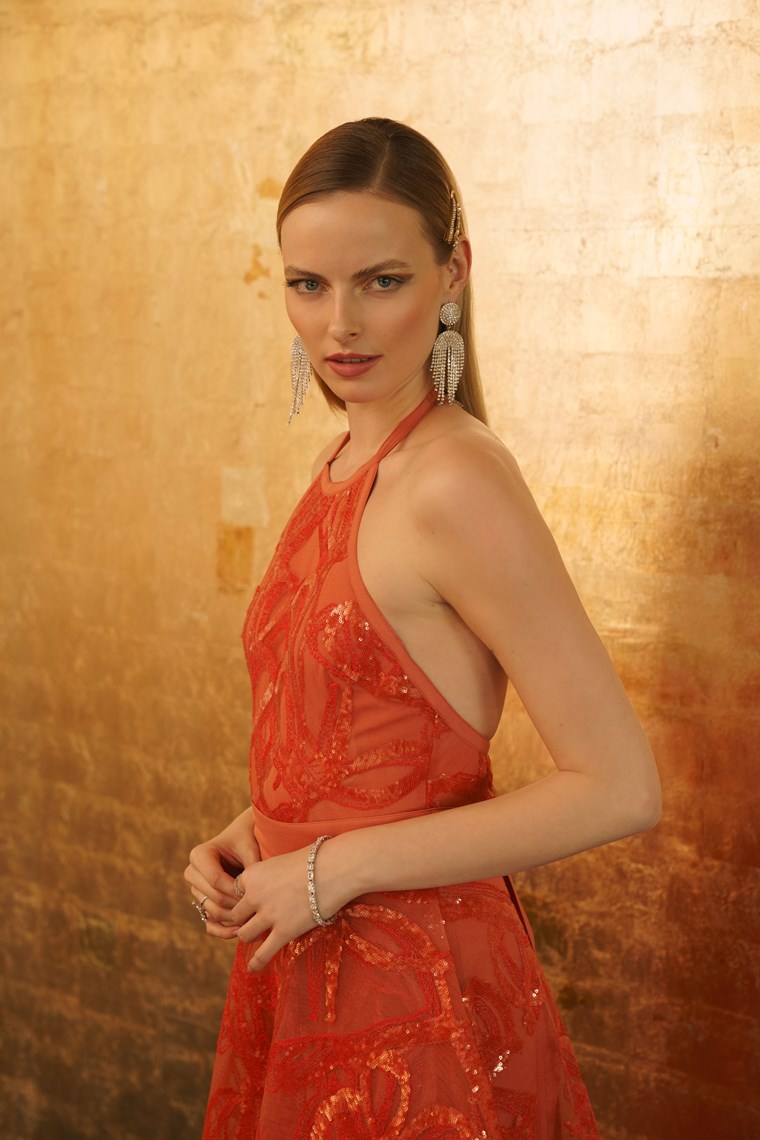 Dress: Elie Saab Shoes: Gianvito Rossi by Jelmoli Earrings: Dylan Lex Rings: Swarovski Bracelet: Vintage by Rue des Trends
The best book I have read in the past year... It's been 3 years since I have read that book, but at the moment I can't recommend anything else than 'The monk who sold his Ferrari' - it changed my entire perspective on life.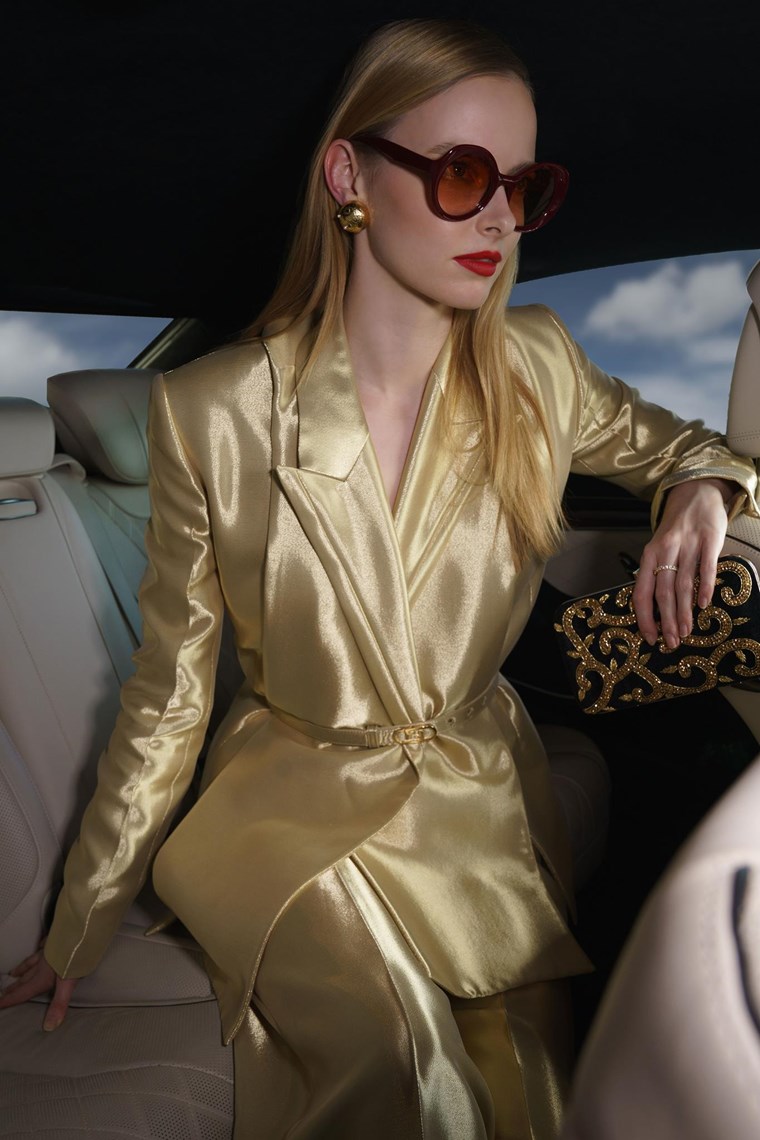 Jacket, Trousers, Belt & Ballerinas: Fendi Sunglasses: Lapima by ZEISS VISION CENTER ZURICH Earrings: Pacharee Ring: Tiffany & Co. Clutch: Stylist's own
You have a popular Instagram account with over 30 000 followers. Are you planning your content ahead or a lot is put together spontaneously?
I have put a lot of work since there is no better portfolio to show than Instagram nowadays. I used to put more of myself in the past and I know that people are missing that aspect, but I am just lacking time.
Who is your favourite fashion stylist?
I think I may have said this a thousand times, but I am obsessed with Law Roach. He's daring, innovative and yet makes everything seem flawless.
Get the cover look: Blazer, Bra, Trousers, Belt, Shoes, Ring: Versace Earrings: MoonTree