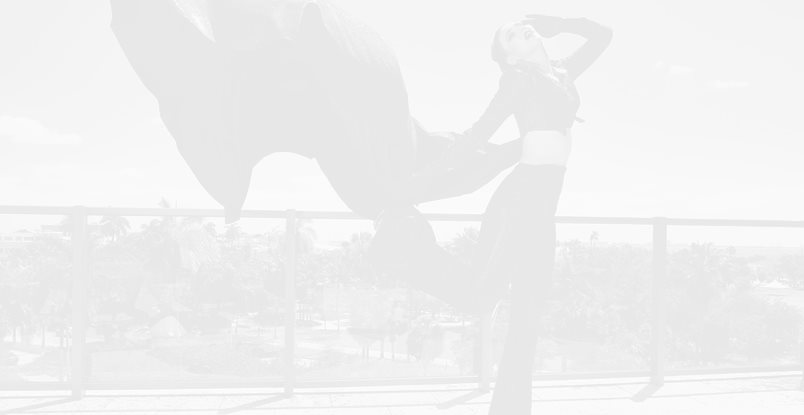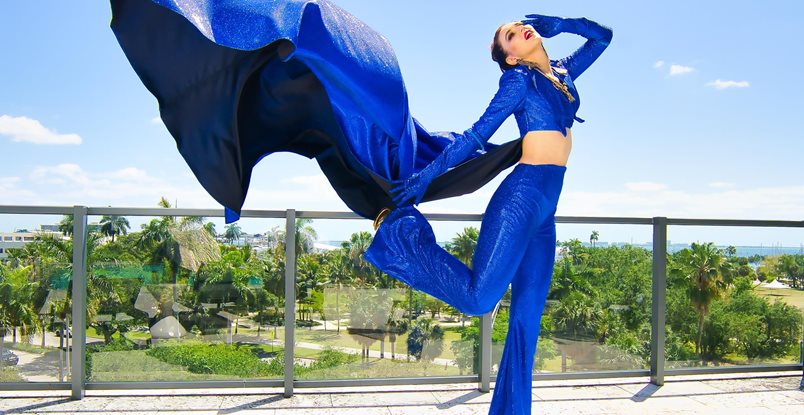 Eltara Casata By Radmila Lolly suit, Claudio Canzian necklace, BCBGMAXAZRIA earrings, Giuseppe Zanotti shoes
• Model: Radmila Lolly • Photography: Anthony Josey • Makeup: Clarissa Montenegro • Hair: Suzanne Fuster • PR Production: Say Media
If you look at the biography of Radmila Lolly, you will probably be left with the impression that you have not achieved much in life. She is a singer, designer, composer, and writer, but describes herself as a "storyteller". Those stories that not only inspire us to dream but also show that dreams DO come true, as long as you really, really want them in your life.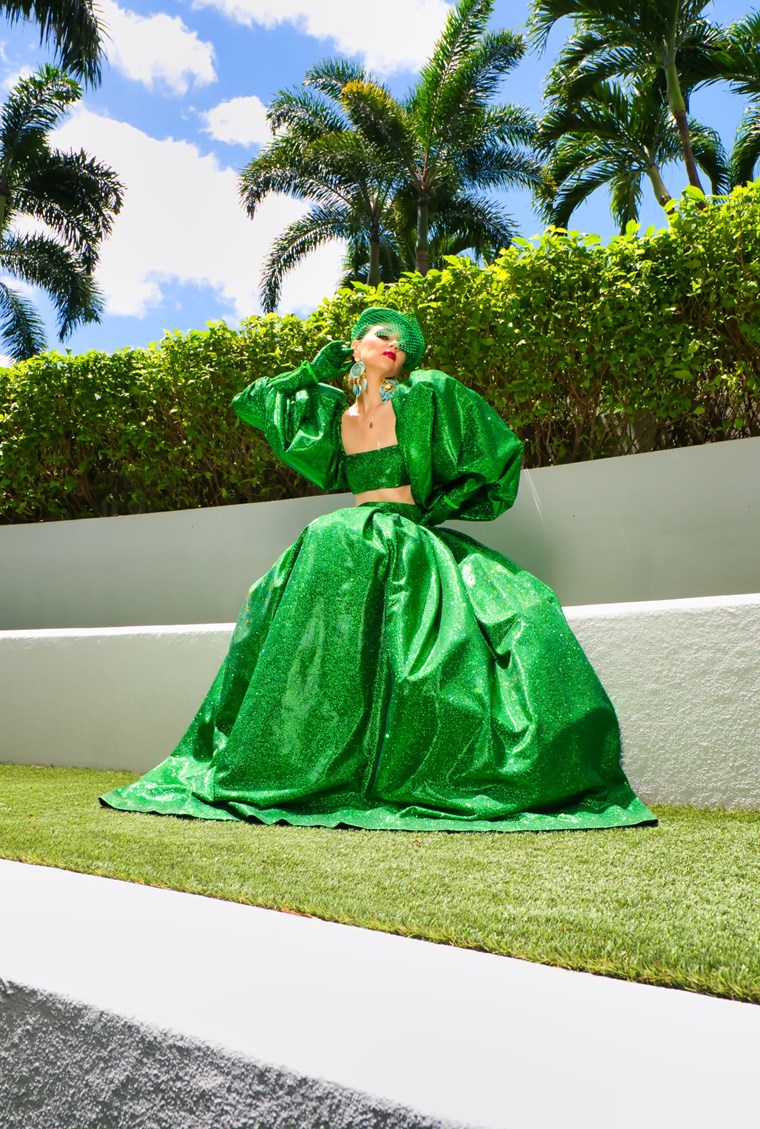 Eltara Casata By Radmila Lolly skirt, top and hat, Gas Bijoux earrings
How would you introduce yourself to someone who doesn't know you?
I would introduce myself as a storyteller. I tell stories through my music, designs, and my writings. We all express ourselves through different talents. For me, it's through my artistic mediums. I believe humans don't have limits.
What's the thing most people are surprised to find out once they get to know you personally?
I heard sometimes people say that they were intimidated to meet me at first. I'm honestly not sure why. I'm very approachable, I love everyone.
You are a singer, a designer… a lot of creative fields, right?
Yes, I'm a singer, designer, composer, and writer. I'm just a storyteller.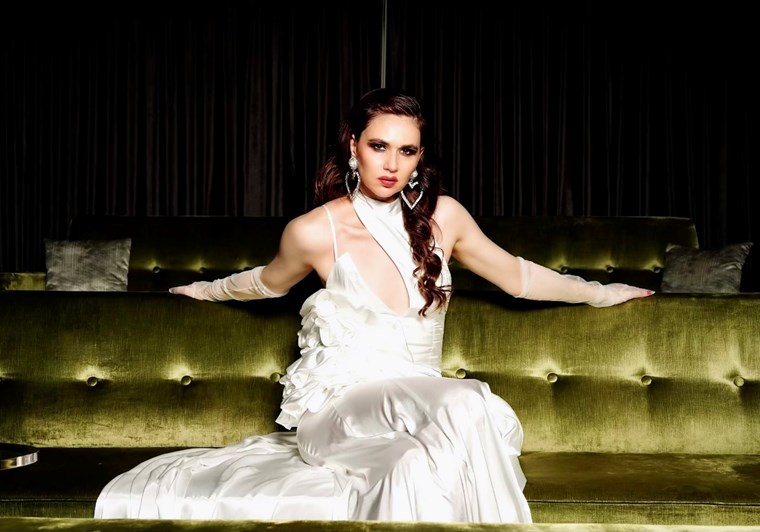 Eltara Casata By Radmila Lolly gown & cape, Alessandra Rich earrings
When did opera come into your life?
Opera came into my life when I was about 15 years old. I remember always singing big notes around the house. I didn't know what I was singing. A lot of times, I would create my melodies. I would sing in front of the mirror, pretending I was a famous opera singer. That's where my dream started. I believe that you have to dream, and then you have to work hard to accomplish your dreams.
What about fashion?
I remember I would take my mom's scarves and make gowns out of them. I started designing my costumes for my performances and it turned into a business. That's how I began Eltara Casata by Radmila Lolly Couture line.
We can see a lot of red in your IG feed. Do you think colors tell us more about someone's personality? What's your favorite?
Yes, red is one of my favorite colors, as well as emerald green, royal blue, and gold. There is synergy between colors and music. Actually, every music note can be matched with a different color - it's called Synesthesia. So for me, it's just synergy between the two.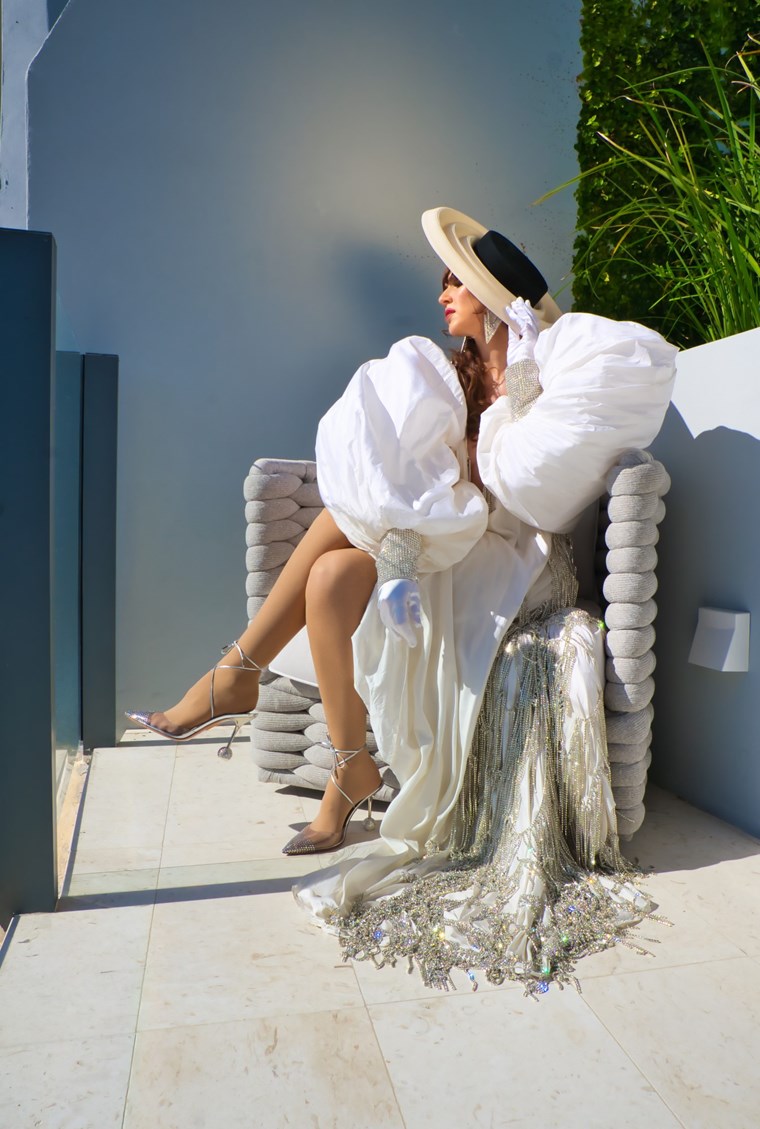 Eltara Casata By Radmila Lolly coat and gloves, Eliurpi hat, Alessandra Rich earrings, Aquazzura shoes
Is there something you don't share on social media and prefer to keep only for yourself?
Social media is for social and public life. Private life should stay private, I try to keep it that way. Also, social media shows my work and projects, so I don't use it for my personal life. People don't see what I do daily, I only like to show the final result.
Where do you find inspiration?
I'm alive, so I get inspired to do something new and finish something I have already started.
Do you believe in inspiration or hard work?
My biggest inspiration is my hard work because if you have inspiration, you have to put in the work. But honestly, if it's something you love and it's hard, you do it anyway because you love it.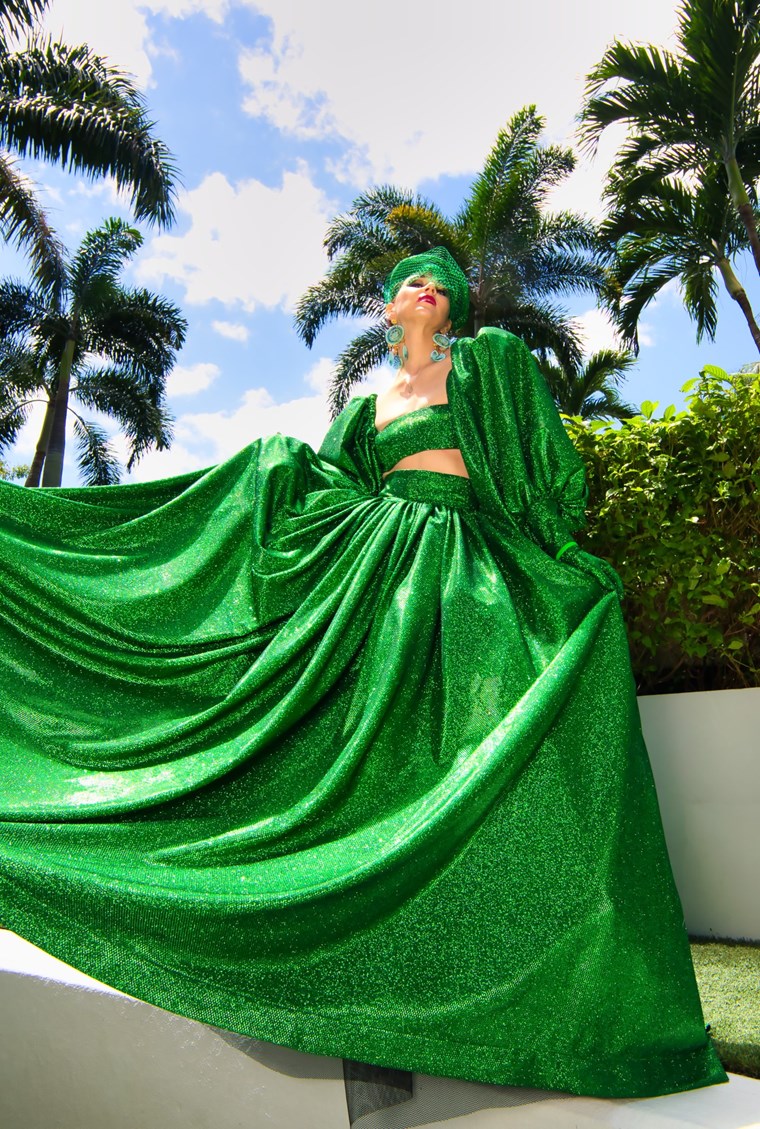 Eltara Casata By Radmila Lolly skirt, top and hat, Gas Bijoux earrings
What's something you haven't achieved so far but really wanted to?
I haven't launched my music charitable foundation yet, but I am heading towards that goal. Life is part of a journey, you have to do it step-by-step.
What's next?
The biggest project in the works is my 6D project called "DIVA." It's a book, an audiobook, film, album, show, and a clothing line. I'm in the middle of finishing everything and shooting the movie for it. I will be the director, the star, the wardrobe designer, and the composer for the film. It is the biggest project I have ever worked on. It's been in the works for the past eight years. I'm finally close to achieving my goal.
Get the cover look: Eltara Casata By Radmila Lolly coat and gloves, Eliurpi hat, Alessandra Rich earrings, Aquazzura shoes