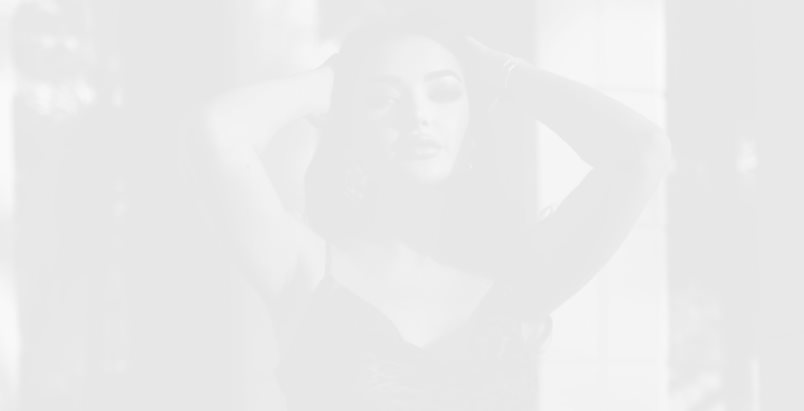 Anamaria Babau is shining so bright that we think of her as fashion's warm light. Moving passionately among everything in the industry, our new digital cover star already knows the definition of success, but she isn't going to stop. See for yourself!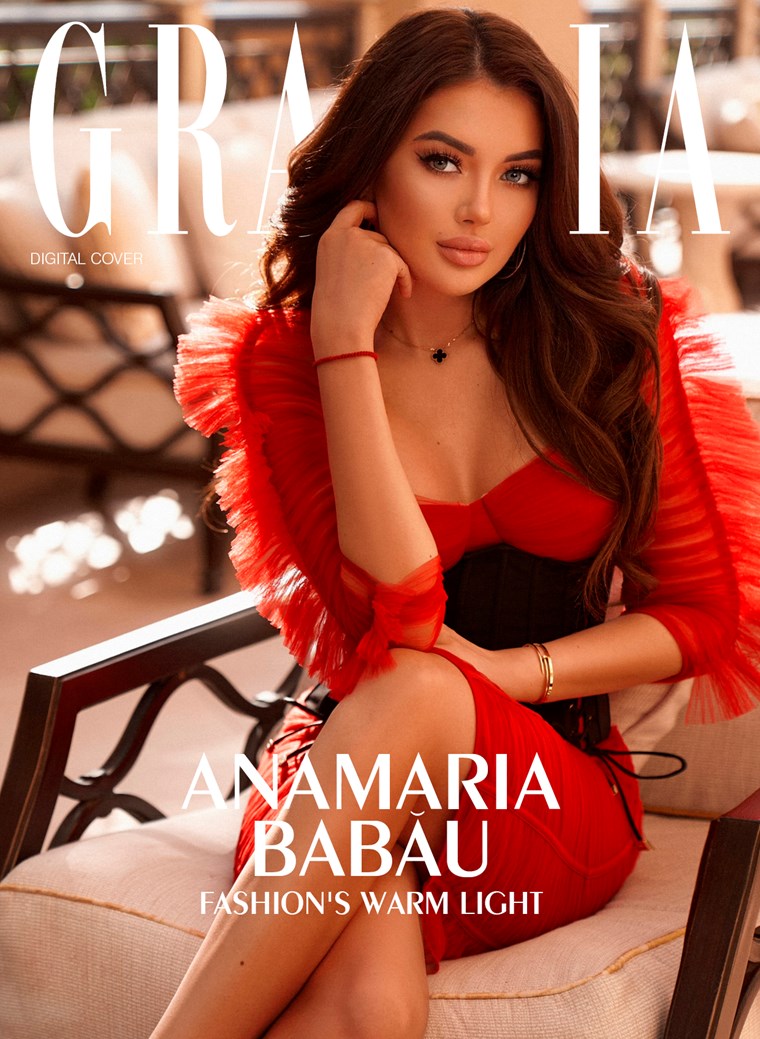 • Model: Anamaria Babau • Hair & Makeup: Alena Minevich • Styling: Darya Kovaleuskaya • Photography: Diana Reentovich • PR: Dora Rodriguez @ KW Publicists
GET THE COVER LOOK: Elisabetta Franchi dress and corset, Cartier and Van Cleef & Arpels jewelry
You've just recently won the Miss World Next Top Model 2022 title. What does that mean to you?
It was an honor to represent my beautiful country Romania in the Miss World Next Top Model 2022 pageant, which took place in Beirut, Lebanon. I was competing against 28 gorgeous girls from countries like Russia, Ukraine, Albania, Macedonia, Morocco, Turkey, etc. It's an international contest representing the most beautiful and intelligent models from 40 countries around the world.
I guess it's a lot more than just a title. A lot of new opportunities?
Yes, I have been offered to appear in a music video by a famous singer in the UAE. I can't say more at this time, because shooting has just started, but once it's released, I'll be more than happy to talk about the experience. Also, I am working on a shoot for a campaign with a well-established American clothing brand. My appearance on a billboard is being discussed as well. Honestly, so many opportunities have come after this pageant, and I am very excited to start working on them so I can finally discuss further. I'm also happy to announce I've been selected to participate in another beauty competition called Miss Globe 2022, which will be taking place in Tirana.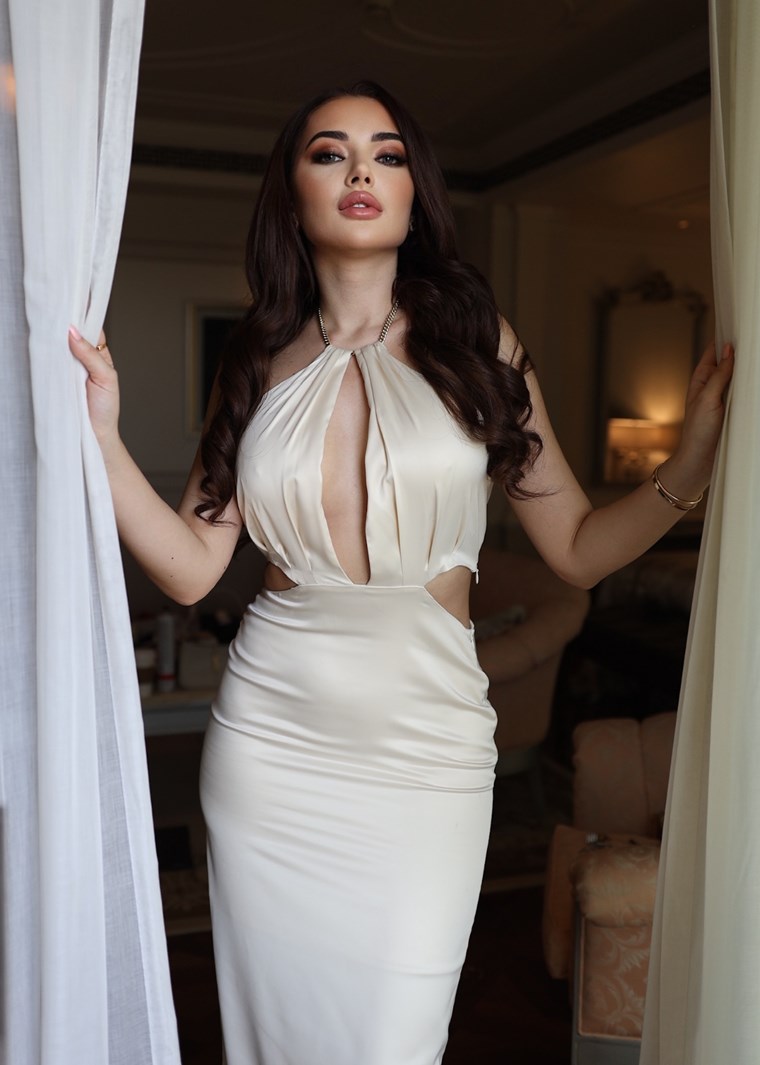 • Photography: Olia Marzawa • Styling: Nina Lipkina • Hair & Makeup: Kai Code
Bronx and Banco dress
Many people have negative opinions about pageants. What's your take on them as a person who has won a few?
In my opinion, a beauty pageant is not only about beauty. Women who participate in these contests represent a full-package individual: it's about personality, character, behavior, and intelligence. The jury grades you for all of that, it makes you change a lot as a person and develop yourself. I can truly say my life has changed after competing in four beauty pageants up until now: Miss Europe 2021 where I won First runner-up, Miss Elite World 2021 where I won Miss Elite Popularity, Miss World top Model 2022 where I won First place, and also in Miss Earth UAE 2021 where I also won first place.
Self Portrait top, Zimmerman skirt, Jimmy Choo shoes
What's something that makes you stand out in such competitions?
I'm passionate about beauty in all areas of life. I like to listen, I believe all people have an interesting story. I just love inspiring and being a warm light to those around me. That's why I think this energy is good, and it makes me stand out in competitions. I have remained friends with many of my colleagues after.
When did you start modeling? Was it something you actually wanted to do or that's how things turned out to be?
I started modeling quite late - at 17 years old, in school. That's when I did a course, and a modeling agency approached me. I moved to Bucharest and was modeling while getting my master's degree. Then I started working in the Ministry of Health in Romania and the Ministry of Economy as a counselor for European affairs. But I was always working towards my modeling career. After COVID started, it became difficult in Romania due to the pandemic's restrictions, so I decided to move to Dubai, where so many opportunities opened for me in the modeling world.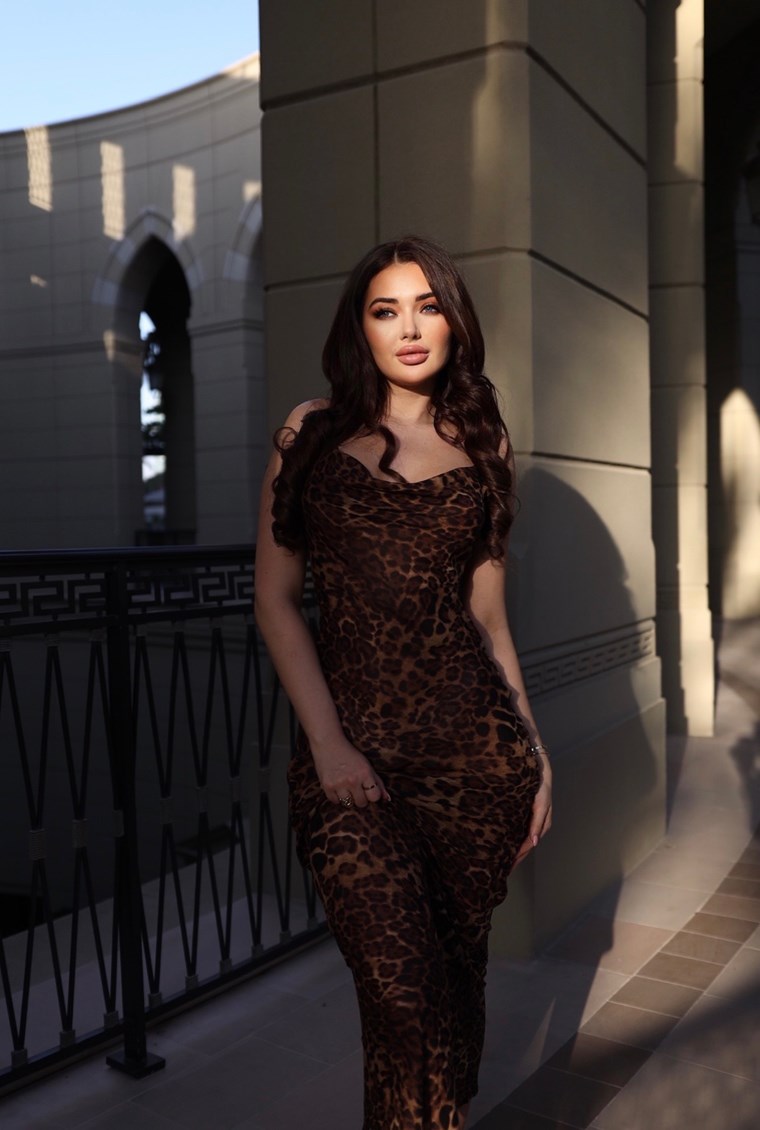 Christopher Esber dress
How have things changed since you started? I'm asking all these questions because a lot of people only see the glamorous side of the job.
Doing pageants and modeling from the outside looks so easy, but it's a lot of hard work every day. You have to constantly be in control of your nutrition, exercise routine, your skin, and your overall appearance. For beauty competitions that is not enough, you have to become a woman of substance and value. Beauty isn't only about looks. So it was a constant job to develop myself while being away from my friends and family from Romania.
What are you currently working on?
I'm competing on the 15th of October in Albania in Miss Globe 2022 as a representative of the United Arab Emirates. I'm very excited about this opportunity, I will do my best to bring the crown to the UAE. Soon I will also start shooting a Romanian cook show that will appear on TV in the winter. This is a challenge because I love cooking, but I only cook when I have friends or my boyfriend over, so I am trying to improve in this area before the shoot starts.
Alexandre Vauthier blazer, Van Cleef & Arpels jewelry
Is there something you haven't done already but really want to?
Career-wise, I'm doing very well. One thing I would love to try is acting - in movies, not only in music videos or commercials.
What's your biggest dream?
To me, being successful in all areas of my life is my biggest dream. I know I'm on the right path. I plan to start a family of my own soon. Success in professional life is amazing, but balance is important. That's why it's always better when you have loved ones next to you - to feel even more joy when enjoying every success.