 • Model: Giada Chen • Photography: Anna Kupryianets • Styling: Anastasiia Palunina • Makeup: Benedetta Galli • PR: Wavemags
"I'm good at realizing my ambitions. I never stop dreaming and do whatever I feel, even if it's out of my comfort zone. I'm not afraid of changes, in my world life is flexible", admits our new digital cover star. Giada Chen is confident, and that's because she has already managed to build a successful (really successful!) modeling and entrepreneurial career. Listen to what she has to tell you.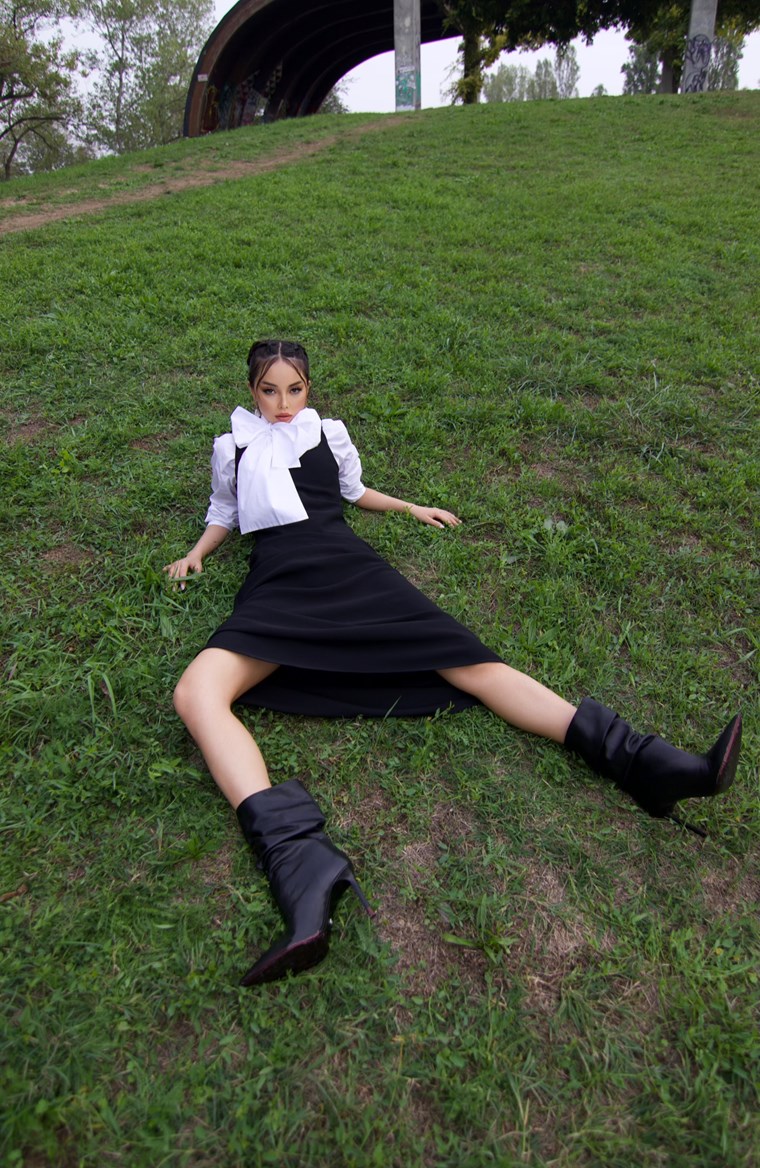 Zara shirt, dress & shoes, Patrizia Corvaglia accessories
You are a strong and independent girl who has managed to build a successful modeling and entrepreneur career. What has inspired you along the way?
My parents wanted me to follow their steps in the restaurant business, but I had my own plans. I was doing pageants back in the day, and when a scout noticed me, I started with my first fashion shoots. I have always modeled to pay for my studies, but I knew I wanted more in life. I welcomed any excuse to learn and feed myself with knowledge. My first job was at a casino. Then I became an export manager for high-end luxury furniture companies, which allowed me to travel around the world and learn about the various businesses of my clients. After Covid arrived in China, I was perhaps one of the first who started exporting medical equipment to China, Italy, and around the world. I worked with different Trading Companies until I decided to open my own - Gdc Partners & Trade and Gdc Trade Solutions, which focus on finding the best trading and logistics partner to work with in Asia, especially China.
What do you think makes a woman truly beautiful?
I think what makes a woman beautiful and interesting is her attitude, how she stands to people with respect and politeness. Being loyal and her true self.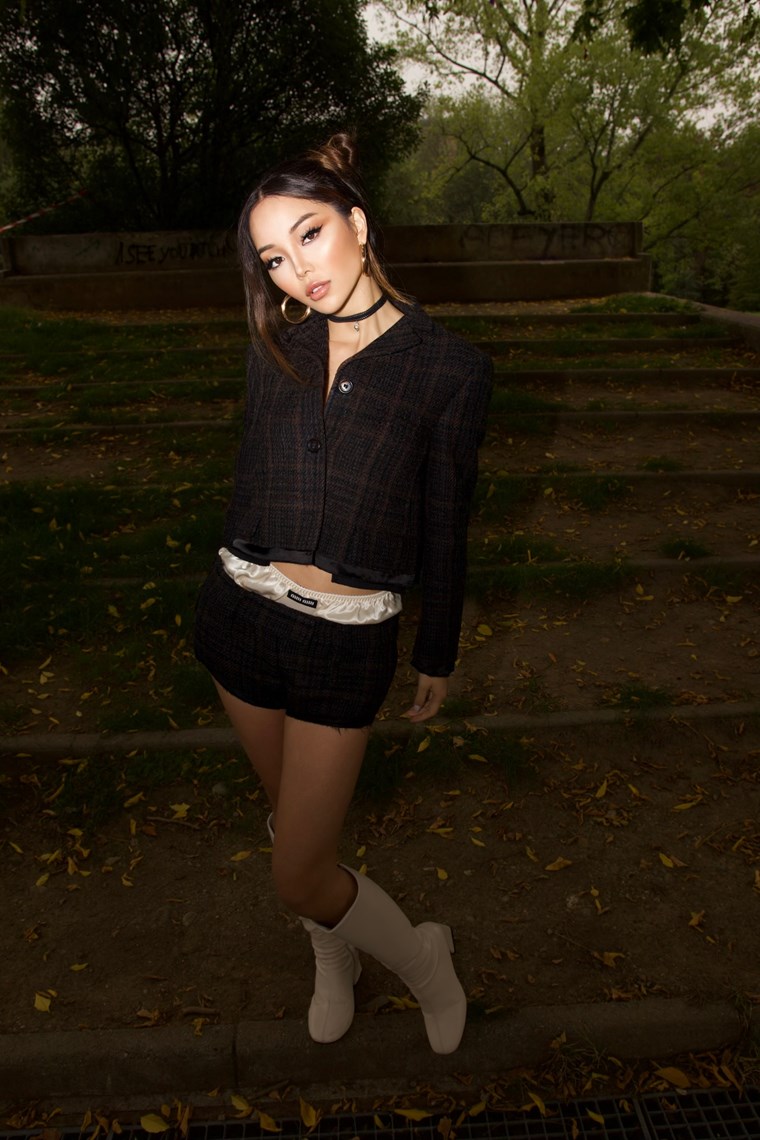 Miu Miu set
Have you already enjoyed the proudest moment in your professional life?
I don't stop until a goal is accomplished. I have always worked with people older than me, and I often have major roles in comparison to them, but I'm most proud of the skills I have acquired over the years.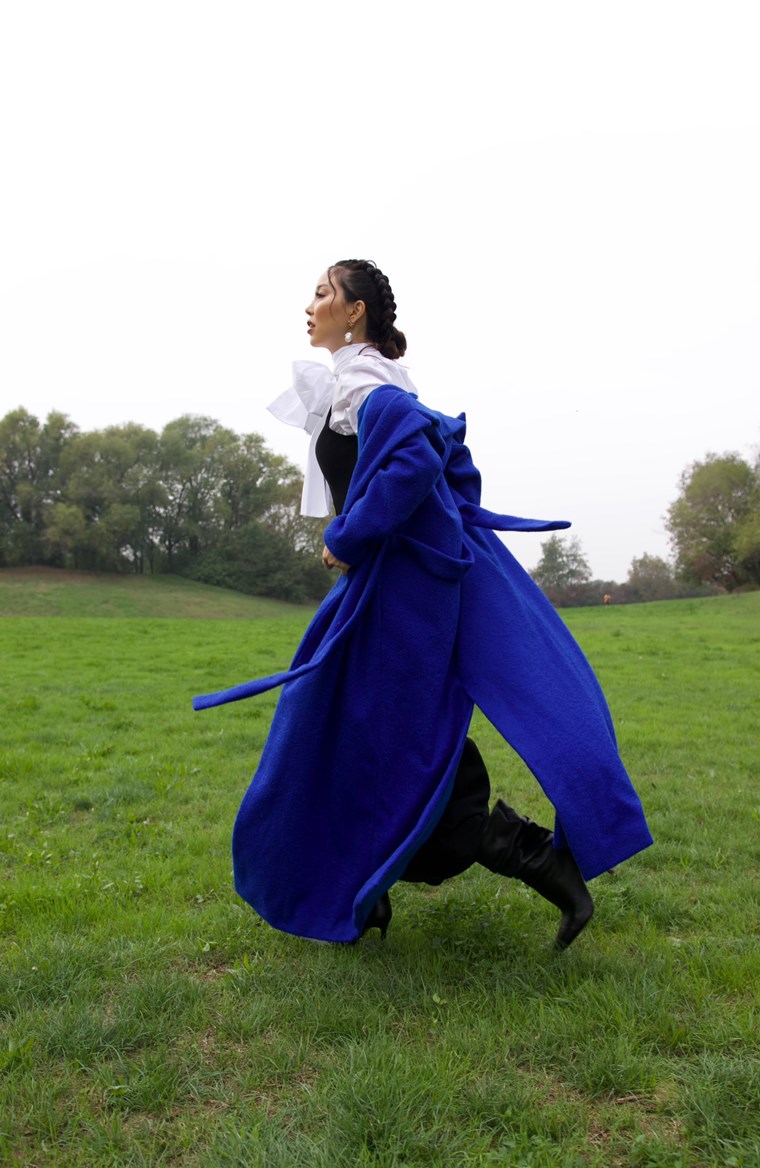 What makes you happy?
Family and simple things. Sharing good times with the people I love, having them by my side.
Tell us something people would be surprised to find out about you.
When people talk to me, I can see they are surprised. One time a guy told me "You are the most unconventional person I have ever met". Maybe I give a different impression because of what they see on social media. There I publish what I want people to see. I keep my personal life for the few that belong to my close circle.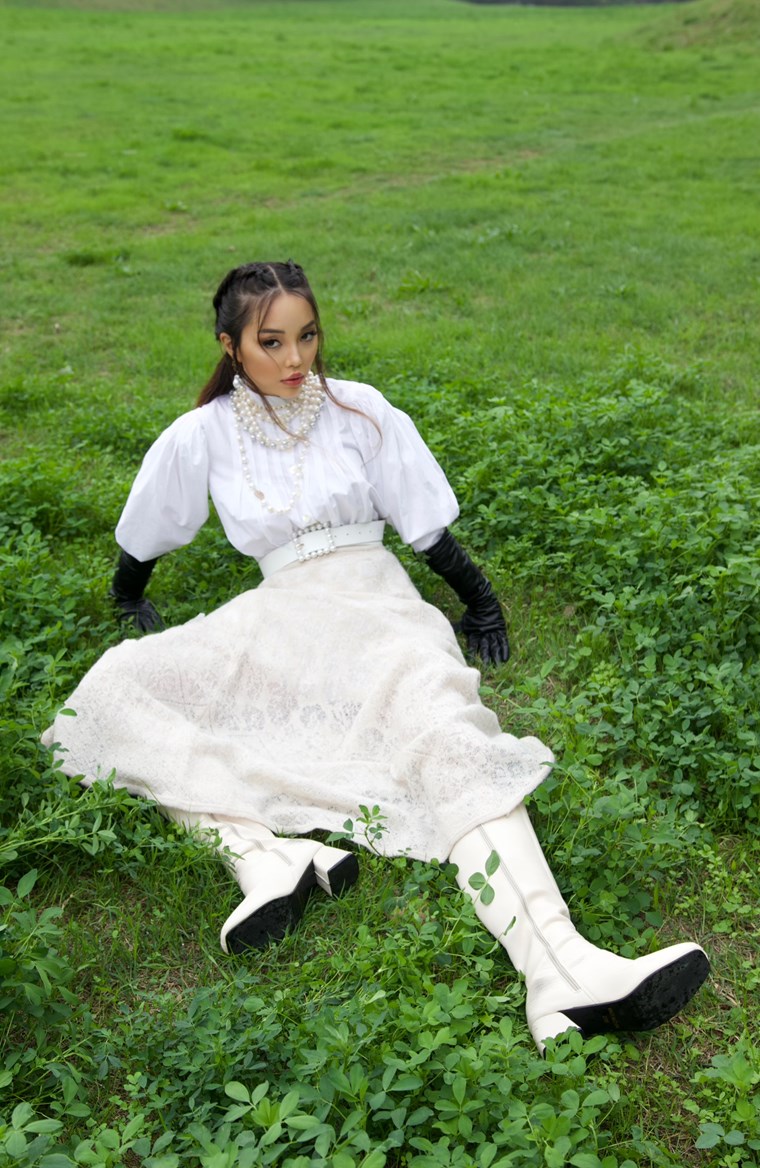 Emma Pasquali shirt, Zara skirt, Patrizia Corvaglia accessories
You've also traveled a lot.
I was very inspired by New York, I loved their mentality in business. I'm also in awe of many parts of Asia. But Africa has motivated me to be a better person – to not be so demanding when I don't achieve my goals. People there are happy with what they have, despite being less fortunate from a material point of view.
If you could pick one song to be the theme of your life, which one would it be?
This is a really hard question, but I think the song that describes me best is "Miss Independent" by Ne-Yo.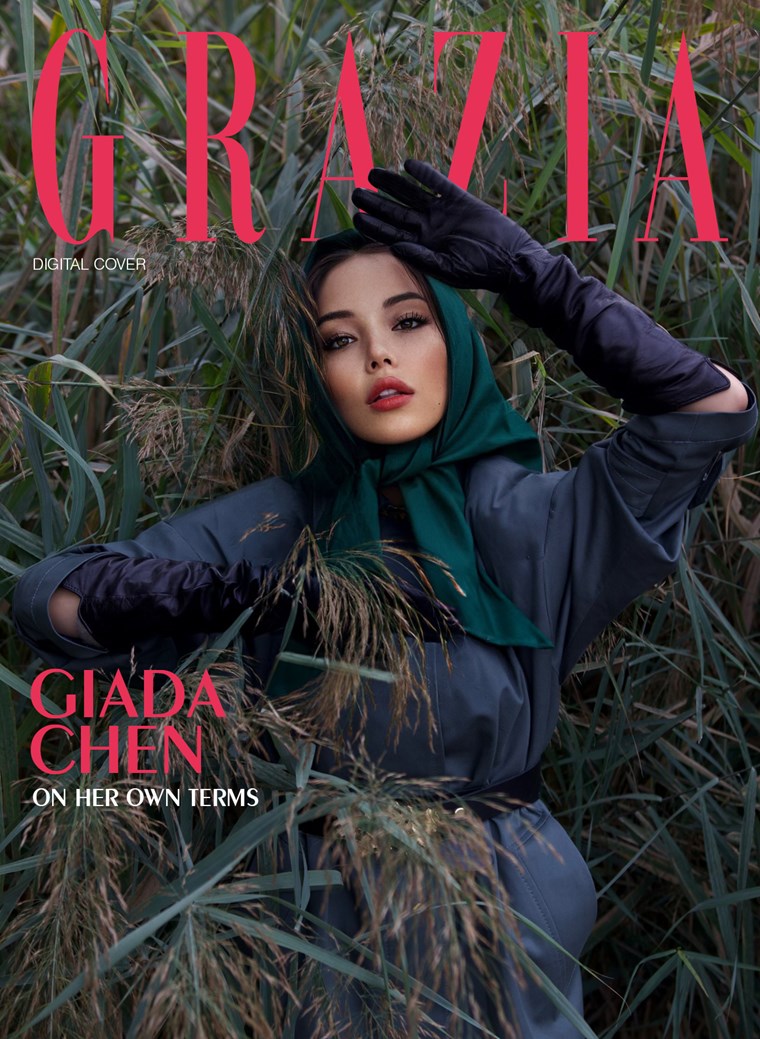 GET THE COVER LOOK: Zara coat and shoes, Patrizia Corvaglia belt