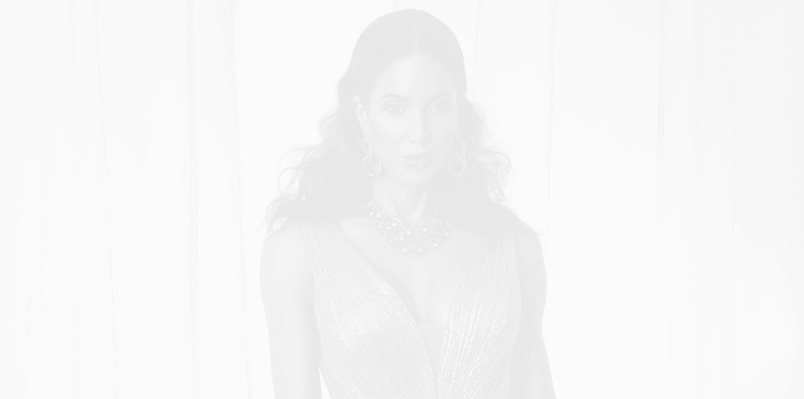 • Photography: Rutvik Katuri • Makeup: Charina Redugerio • Hair: Ava Mihaljevich • Wardrobe: Showroom Seven, Flying Solo NYC
Apart from modeling and acting, our new digital cover star is currently writing a book about her journey to inspire women to step into faith. She also enjoys painting goddesses, composing, and singing. It's safe to say she's a woman of many talents.
Meet Olga Gretchen Schwartz. You'll see her more and more moving on.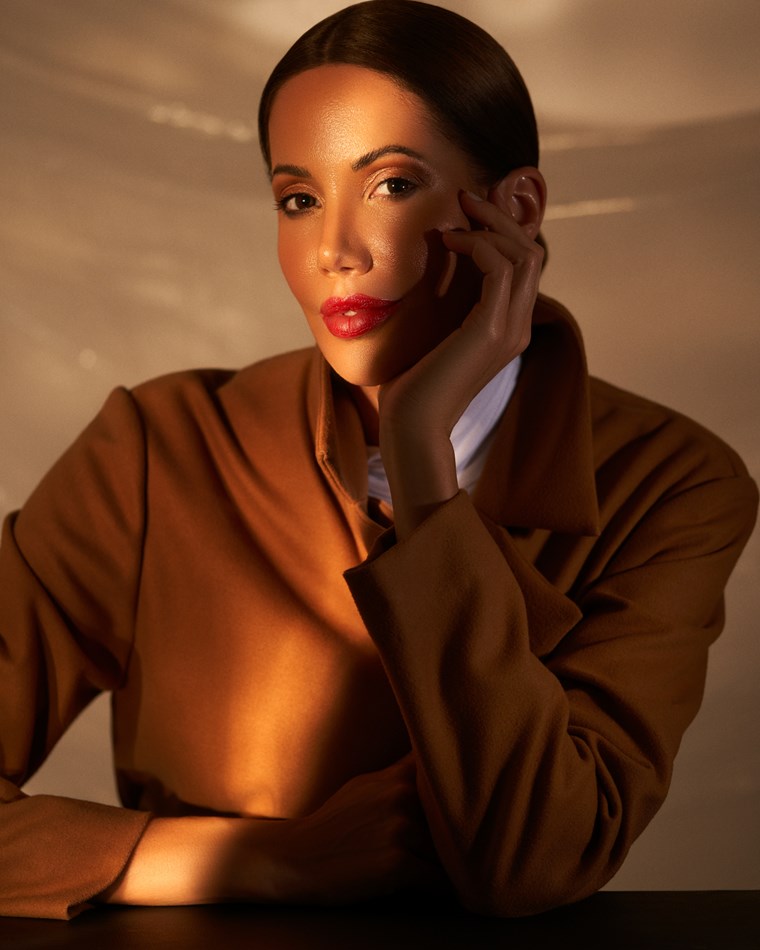 Coat by Salisa
Do you remember how you fell in love with fashion?
Born and bred in Puerto Rico, most people take me as the usual Hispanic native from any regular island. In my case, the very Island I come from is known for its history and the families that inhabited and helped build/develop its infrastructure and character. Inevitably, I grew up around family members who took after that character and put forth their style by dressing up in custom-made designer clothes and accessories. That's when my mom and my favorite aunt gifted me two of their most incredibly designed dresses that embodied the perfect amount of elegance and beauty. That's when I fell in love with fashion.
Tell us a little more about yourself. Who is Olga Gretchen Schwartz?
I'm an American model, philanthropist, fashion designer, and actress. Like most people I'm surrounded by, I also consider myself down to earth and simply one who enjoys spending time with their family and friends. Similar to a typical New Yorker, I'm in awe of the amazing energy, diversity of people/food, and everything else the city has to offer.
What is the biggest lesson you have learned in your life?
It's to be kind and humble. In moments of testing my patience, I must stay grounded. I must find the purpose that helps me focus my energy and move forward with positivity in all my future endeavors.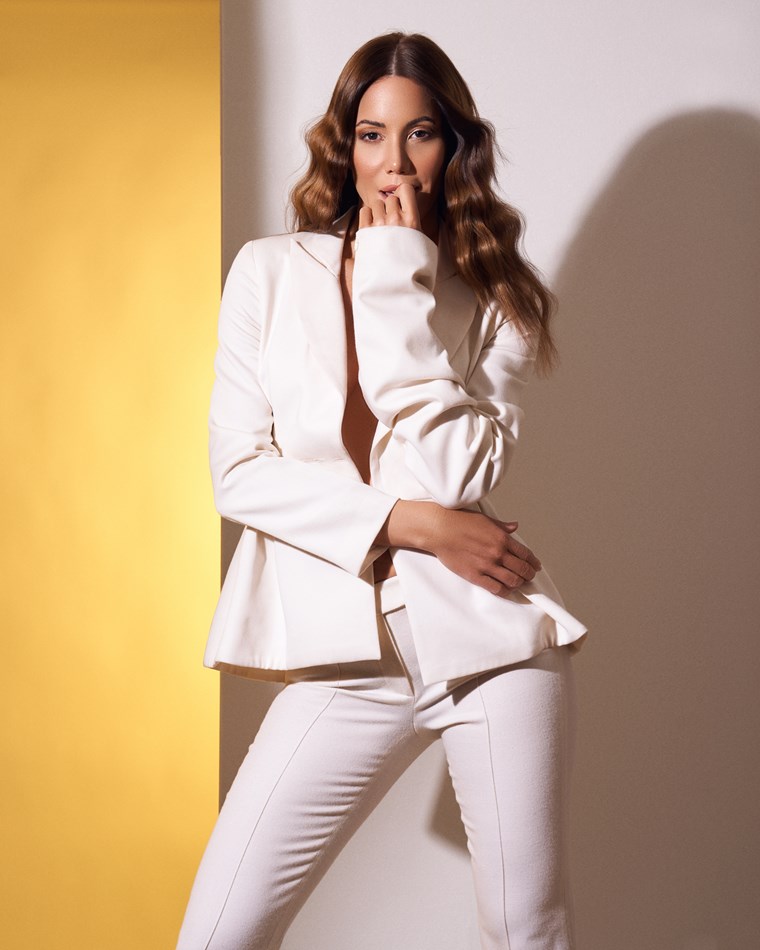 Suite & Pants by Mola Walker, Jewelry by Erickson Beamon
If you had to choose between modeling and acting, which would you choose?
Fortunately, I've been able to strike a balance between both and use them as catalysts in my life. The further inclusivity and the ever-changing definition of beauty have allowed me to continue my modeling career well into my 40's while also pursuing the same in acting.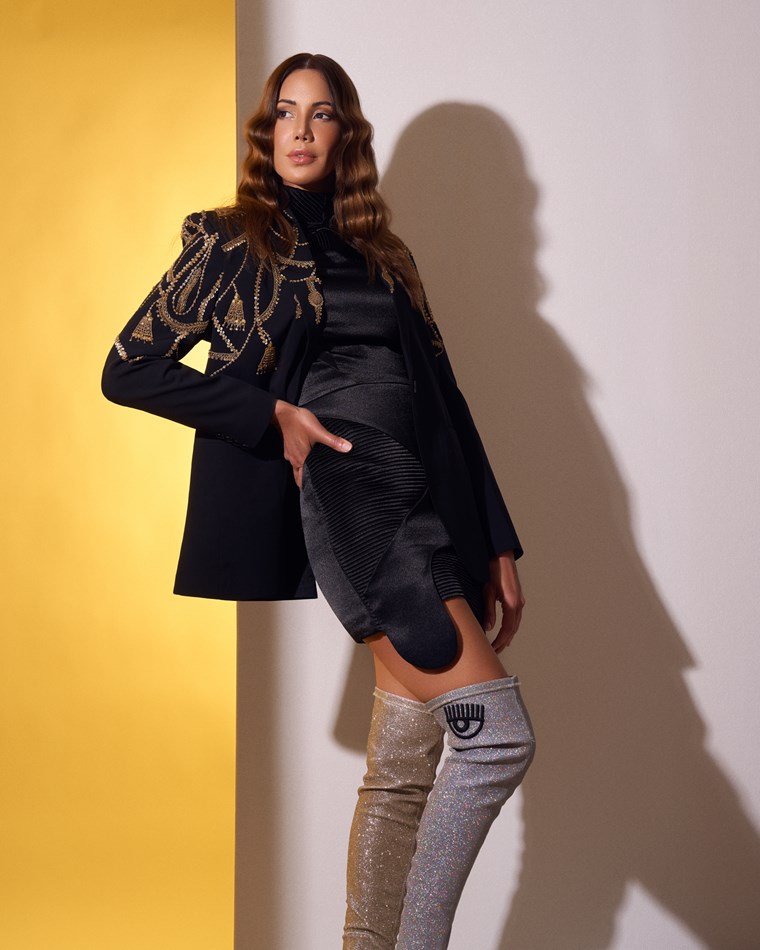 Blazer by holiCHIC, Dress by Zell, Boots by Chiara Ferragni, Jewelry by Erickson Beamon
Did you have any idols at the beginning of your career?
Hands down, my designer idol is Versace. So much so that I've read his entire biography in Italian. For acting, my favorite to this day will forever be Meryl Streep. Her talent, the way she flows and delivers is something I will always be in awe of.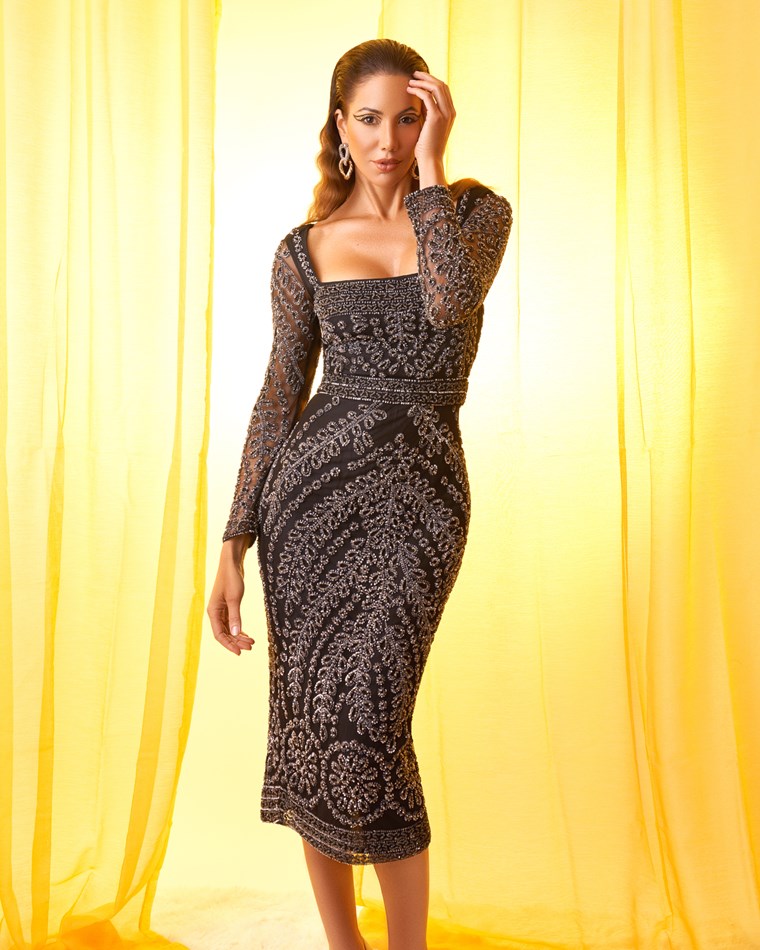 Dress by Richards Radcliffe, Jewelry by Erickson Beamon
What is the next dream that you want to achieve?
I'm currently working on a few shorts that I'm confident will lead to my first feature film. I dream of delivering performances each time I step foot on any set, the type that will leave people wanting more.
How do you manage and combine all your professional stuff with your personal life and children?
Loyalty. And honoring my family all the time. My husband and I both have very demanding jobs so we've had to hire help with the kids. Whenever we all have time off, we spend quality time going to a show or spending a beautiful day at the museum.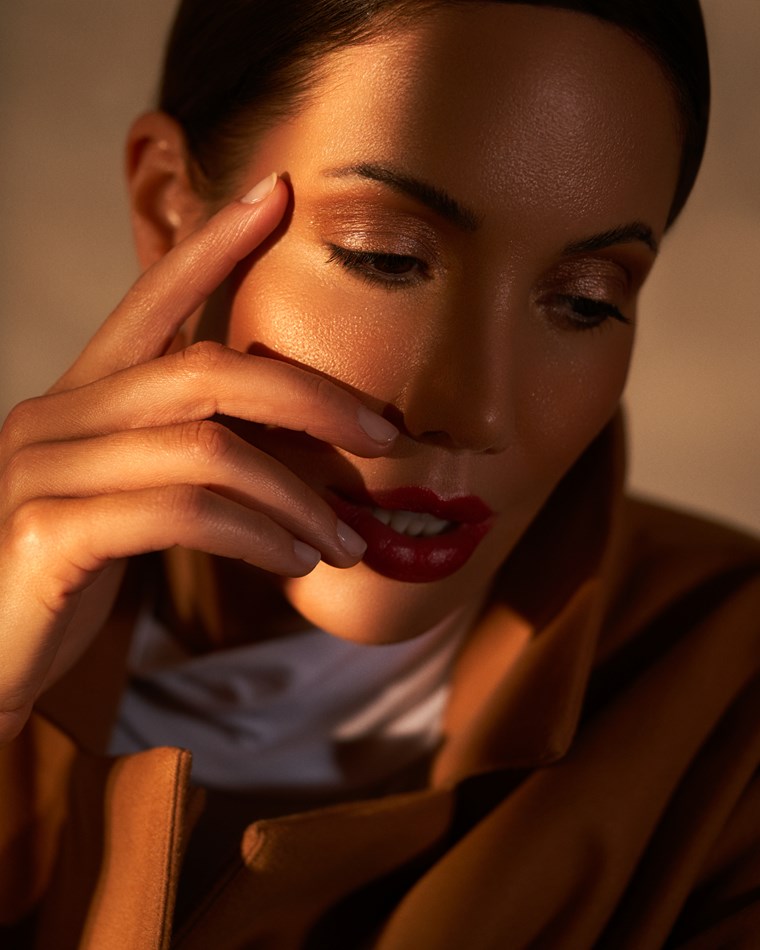 What's next?
That dream I told you about a bit above is what I'm manifesting next.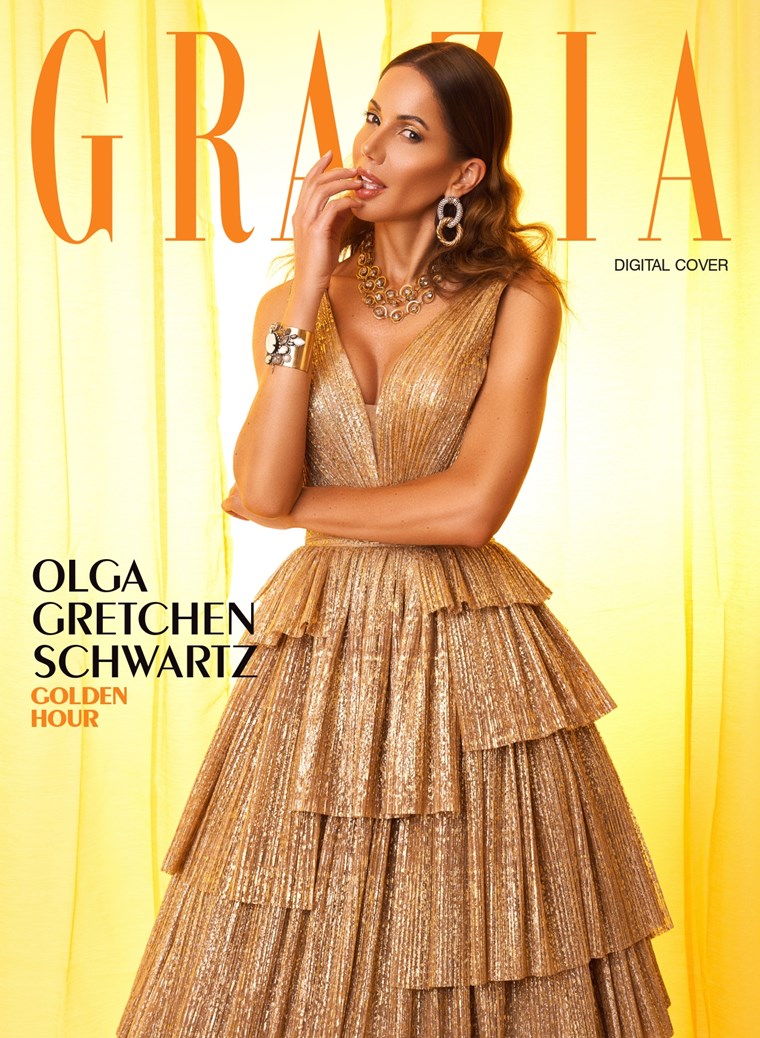 GET THE COVER LOOK: Dress by B&B Couture, Jewelry by Erickson Beamon