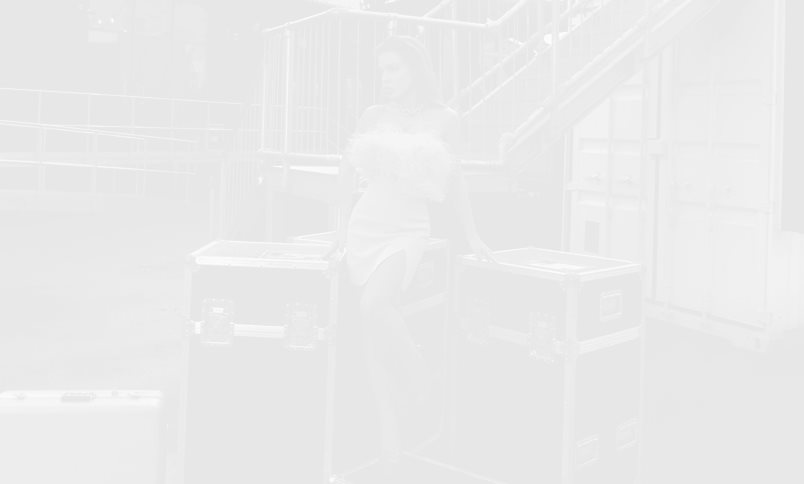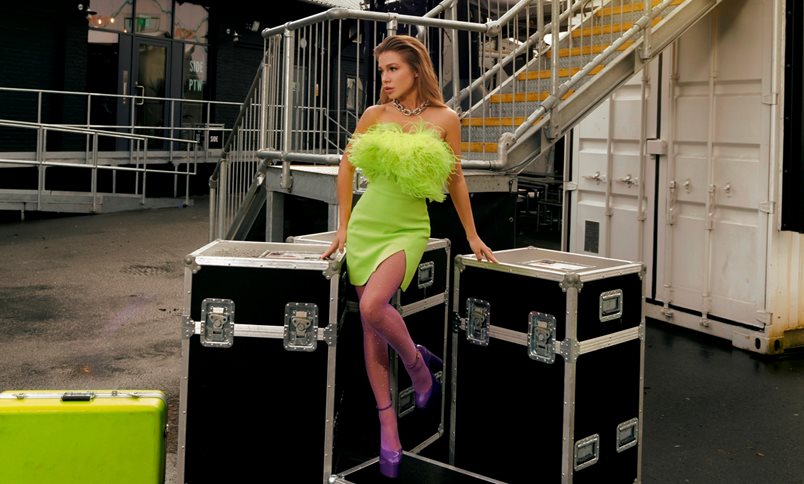 • Photography: Leon Cipriano • Hair: Victoriia Kostruk • Makeup: Benjamin Forst • Video: Lucas Lemes • PR: Multi Publications
Get the look above: Dress David Koma, pants Calzedonia, shoes Valentino, necklace Paco Rabanne
Irina Polukeeva is from Russia but has lived in London for the last 6 years. She left her homeland at 22 to continue her education in England, starting with a language course to reach a higher level and progressing to a master's degree in marketing and management at one of the best universities on the island. Lately, Irina has been working on her Ph.D. topic proposal. Meanwhile, the young woman manages her high-end concierge company founded a few months ago.
Last October, Irina won the Miss Humanity Universe 2022 pageant and proudly holds the title. "The beauty contest was sponsored by Beirut Golden Award - an organization created by Mohamed Halwani. I'm very grateful to all the members for organizing this event and especially to Noir Fakhri, the creator of the Melissa fashion agency in Beirut", says Irina about the experience.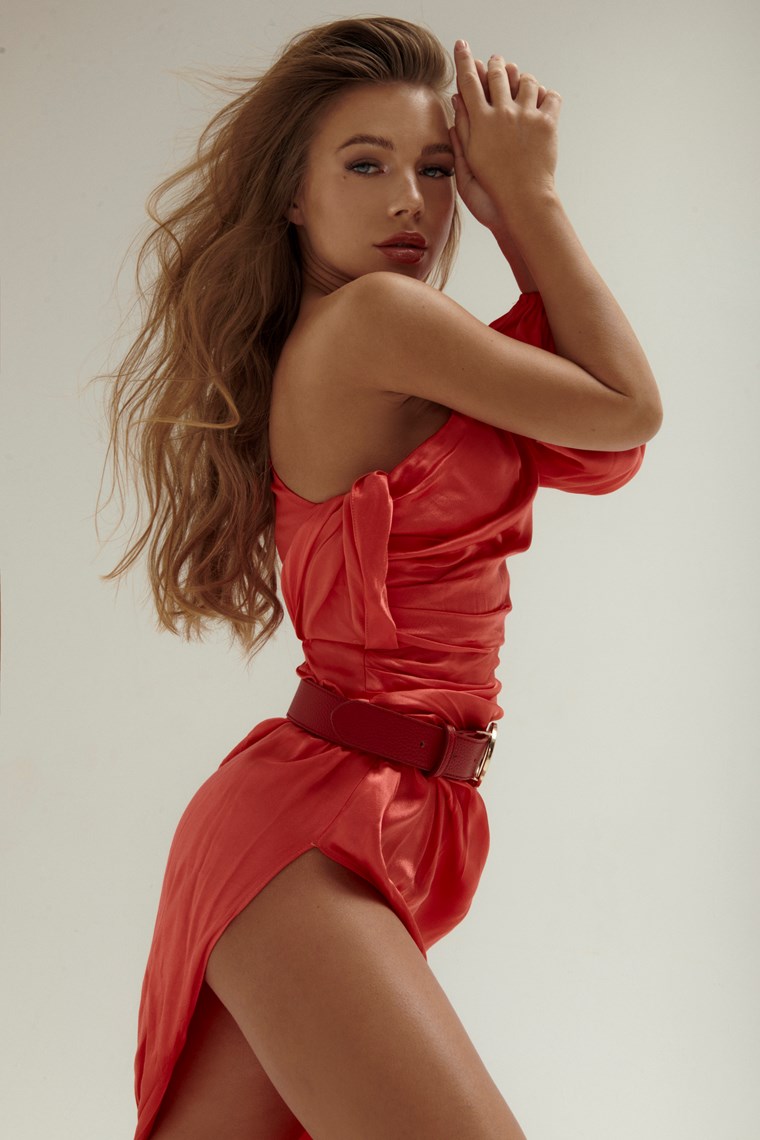 Dress Michael Costello, boots and belt ASOS
When the Verona fashion agency, which represents her, offered her to participate in the contest, she told: "Why not? I realized that my recent tendencies are related to being kind and open with people. I help orphaned children and people in nursing homes. I try to leave a positive mark on the world. Now, as the winner of the contest, I am doing so officially from its platform as well."
From an early age, every year, Irina followed the participation of women in beauty contests, admiring their intelligence, elegance, and determination. "It was my childhood dream, as you can guess, to win such a competition. I think the title suits me, and in the future, I will continue to try to improve the lives of others, especially orphans, because children are our future, and we must change their lives in the best possible way", emphasizes our cover star.
Blazer Balmain, corset Ermanno Scervino, choker Chanel, trousers Elisabetta Franchi, shoes Dolce & Gabbana
What are your goals and priorities in life?
Ever since my teenage years, I have tried to prioritize and value my personal development, career, and self-realization. I have always put an equal sign between them, they complement each other. Goals come first - having my dream job or starting my own business (something I'm focused on right now). Then comes the good life tone, it's important to have high energy levels. The relationships that shape our lives are another important priority for me because that's when building our future is easier, more pleasant, and more productive. My goal is to change society in a good way, bring innovation, create opportunities, and help people take advantage of the obstacles in their way. I strongly believe that entrepreneurial thinking is the tool for such improvements.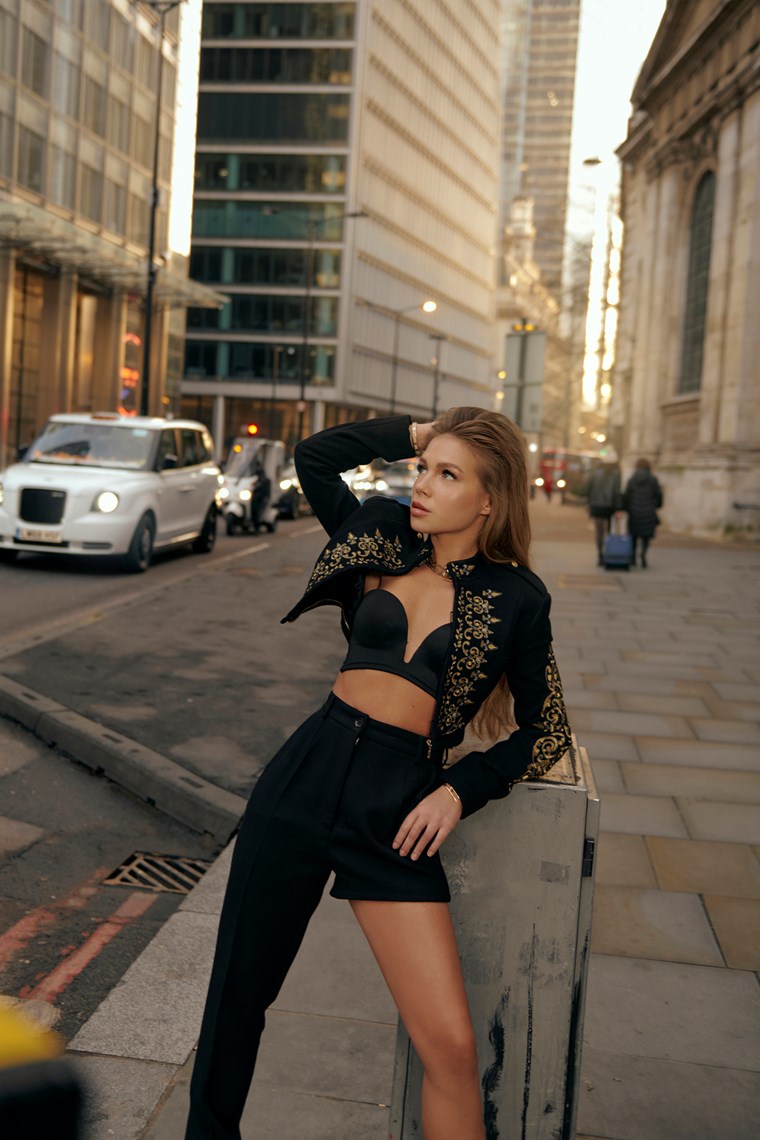 Jacket Juicy Couture, trousers and shoes Dolce & Gabbana, necklace Elizabetta Franchi, top Agent Provocateur
Who has inspired you the most so far?
Everyone has parents, but a few will admit they are their greatest inspiration. The most inspiring person in my life is my mother. She has always motivated and supported me to achieve my goals, pointed out my mistakes, and how to correct them if they have already happened. She never left me alone, she taught me to be smiling regardless of the circumstances around me, gave me strength and resilience, told me to never give up and never stop believing. Even in the worst moments.
How would you define success? How do you achieve a long-term one?
Success is reaching a high position in a specific field or sector in which you develop as a person. Before you achieve it, progress is what matters - the real journey when you acquire knowledge, develop skills and discover unsuspected resources in yourself. You need to take one step at a time. Never give up.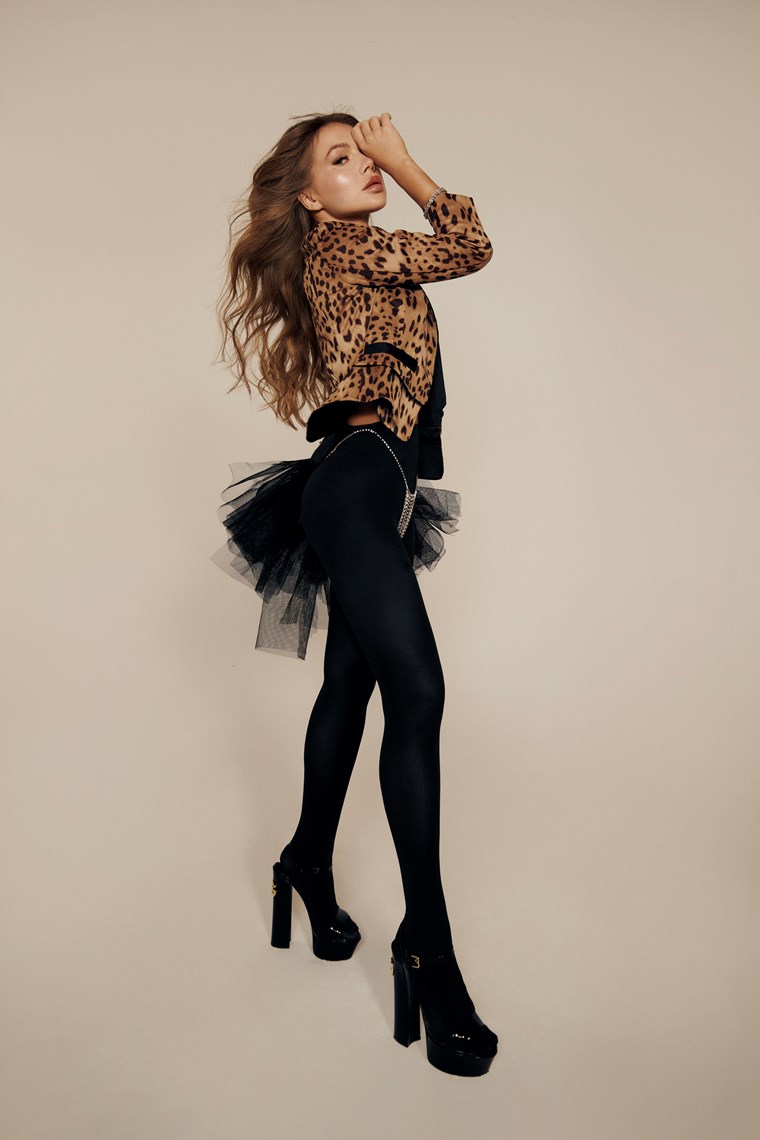 Total look Dolce & Gabbana
What are you currently working on?
In the last six months, I have been working on two exciting projects. One of them is the concierge company High End (heendexperiene.com), which launched a few months ago. My partner and I offer exceptional customer service in London - from ordinary restaurant reservations to organizing the overall stay in the city. We plan to expand your business in the Middle East, Mykonos, and Ibiza. In the meantime, I'm developing unique recipes for food and smoothies, trying to set up my own company to produce gluten-free, dairy-replacement, and low-calorie food products. I want to bring a rich selection of substitutes for traditional desserts, for women like me who love sweets but want to maintain an elegant shape.