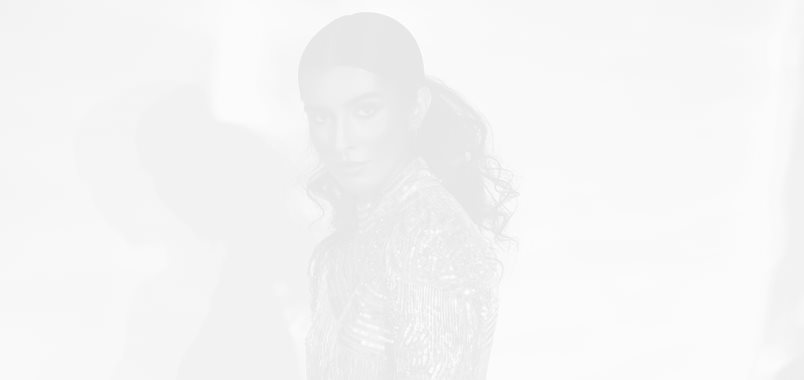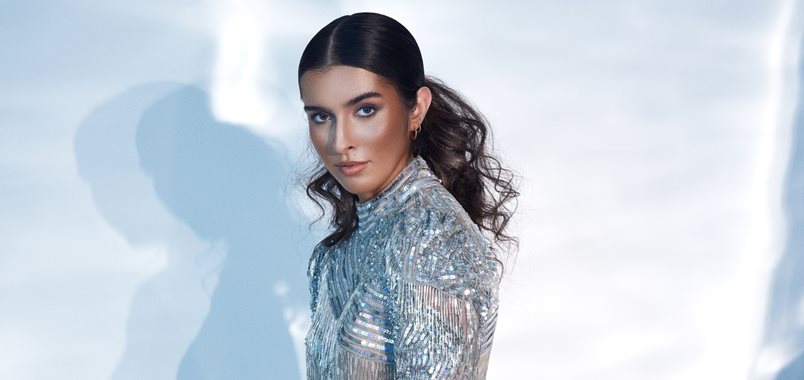 • Photography: Rutvik Katuri • Makeup & Hair: Faith Stanek • Wardrobe: B&B Couture, Showroom Seven, Flying Solo NYC • Copywriting: Apeksha Agarwal
Talaina Breanne Lucente is a passionate individual who fearlessly tackles any challenge. As a model, dancer, and aspiring multi-hyphenate, our new digital cover star wants you to embrace your uniqueness. Regardless of what others may say, she believes that the only voice that truly matters is the one inside your head.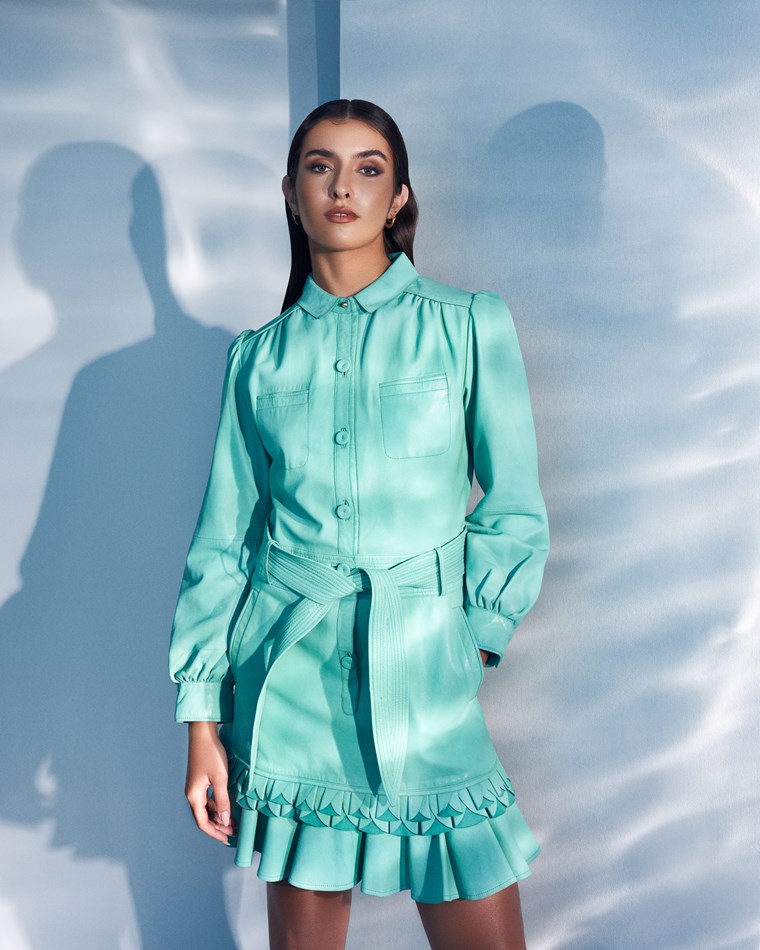 Richards Radcliffe dress
If you had to describe yourself with a particular kind of dance, what would it be?
I'd choose the Swan Lake style ballet by Pyotr Ilyich. There's something about this style that resonates with me deeply. Through its emotive storytelling, it beautifully captures the notion that even during life's darkest moments, there is still an inherent beauty to be found. The first time I watched Swan Lake, I found comfort in the message that despite life's challenges, everything ultimately falls into place. It was a reminder that even when things feel tough, there is still room for admiration and appreciation.
How did you decide to become a dancer?
It all began with a casual recommendation from a family friend, suggesting I might enjoy a certain form of art. Little did we know, this would soon become my greatest passion. In a matter of no time, I fell in love with it. It not only challenged me physically and mentally but also provided a safe space where my childhood insecurity of being taller than most became my greatest strength. It was a liberating feeling.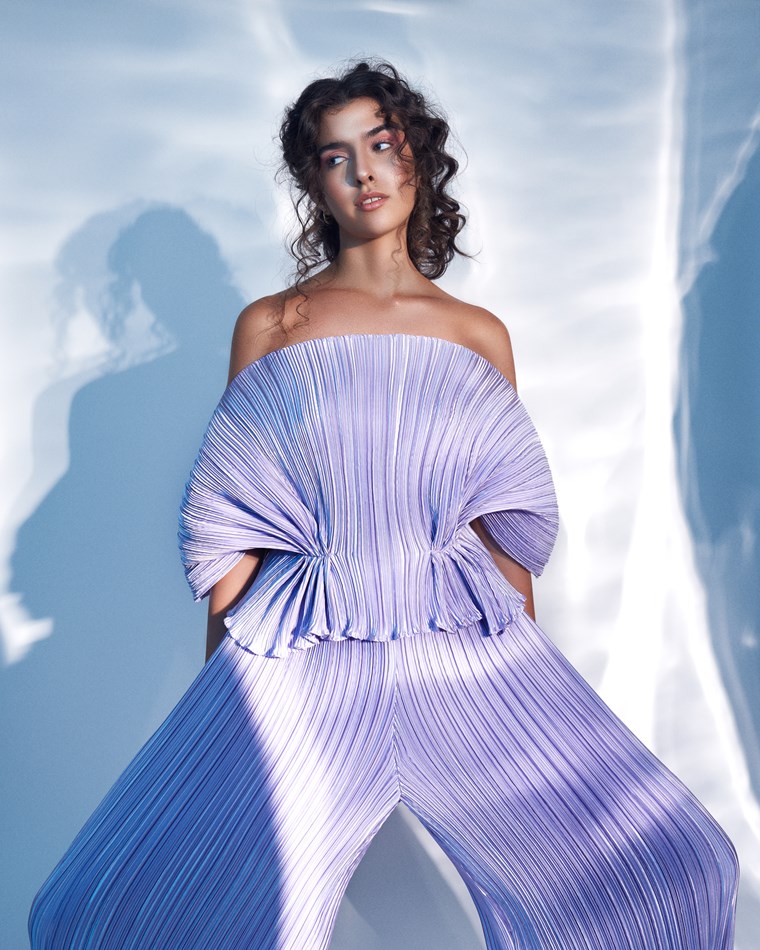 Apryl Jasmine dress & pants
What is the most important thing you learned as a model from your mother?
Thanks to my mother's guidance, I have learned to appreciate my uniqueness and find beauty in my insecurities. Despite being self-conscious about my aquiline nose for as long as I can remember, over time, I've come to realize that this very feature is what gives me character and sets me apart in a positively exotic way.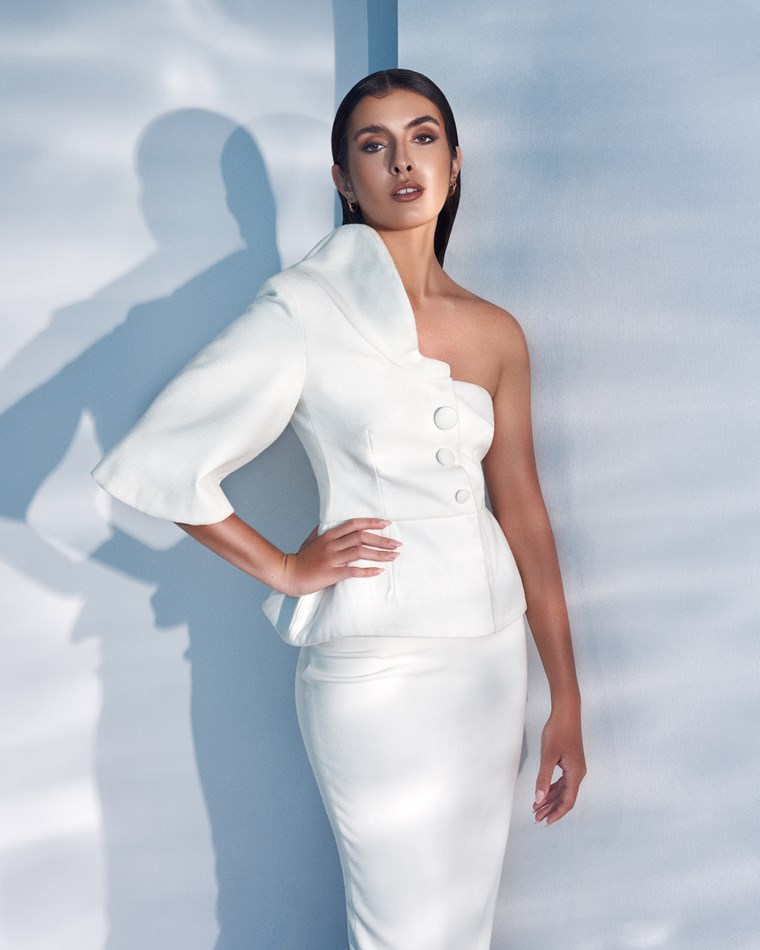 Mola Walker suite & skirt
What do you want to tell the girls that are now entering the world of fashion?
Don't compare yourself to others. It's something we tend to get wrapped up in and something that can be rather detrimental. You will never be someone else, and on the flip side, they will never be you. Focus on your uniqueness and celebrate your individuality instead of comparing yourself to others. Recognize that you are more than just your appearance or achievements - you have unique talents, passions, and qualities that make you special. Embrace those qualities and use them to achieve your goals, to find fulfillment in life.
What do you love most about your job?
I currently work as an office manager at a law firm, primarily focusing on retention and billing. While it may seem mundane, I take pride in being the first and last point of contact for our clients and enjoy making my coworkers' lives easier. Aside from my 9-5 job, I'm also a model and have had the incredible opportunity to meet so many inspiring individuals in the industry. From witnessing their impressive talent to experiencing their creative expressions, I feel grateful to be a part of such a dynamic community. Moreover, traveling to beautiful destinations for work has been a fulfilling and awe-inspiring experience that has allowed me to delve deeper into the world.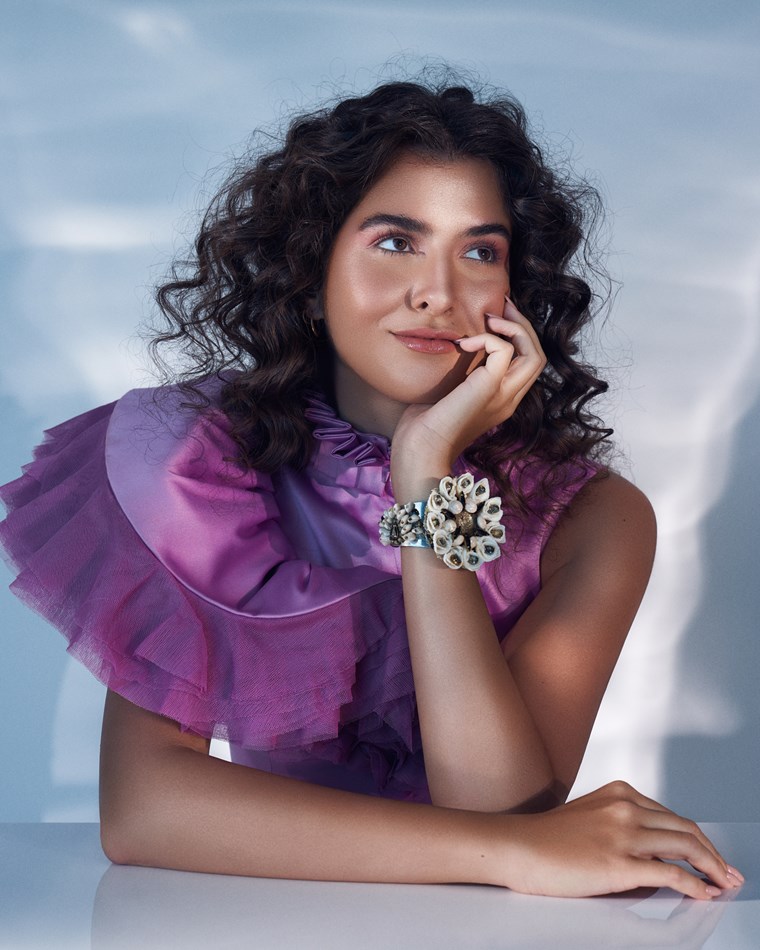 2Madison Avenue dress, Erickson Beamon jewelry
What does a typical day look like for you?
Lately, I've been loving my morning routine of hitting the gym and starting my day on a positive note. Afterwards, I'm ready to tackle whatever comes my way during my 9-5. My evenings are always full of different activities - some nights, I unwind with a yoga session and a good book, while other times I channel my creativity through journaling or art inspired by what I learned that day. Taking care of myself is a top priority, and my self-care routine, although lengthy, is worth it for the sense of calm it brings. I also enjoy spending quality time with friends in the evenings, whether we're exploring new hiking trails nearby, having game nights, or trying out new restaurants. Overall, my days are filled with fulfilling experiences that leave me feeling happy and energized.
What do you like to do in your free time?
Whether it's the thrill of hiking through the woods, the rush of catching waves while surfing, or the exhilaration of gliding down the slopes on a snowboard, I'm always up for an adventure. Even plunging into a frigid river for a polar dip doesn't faze me! When I'm in the mood for a more relaxed pace, I find solace in the arts, such as painting pottery, getting lost in a good book, or cozying up with some crochet work. In essence, I'm a true enthusiast who loves embracing new experiences and discovering all the joys that life has to offer.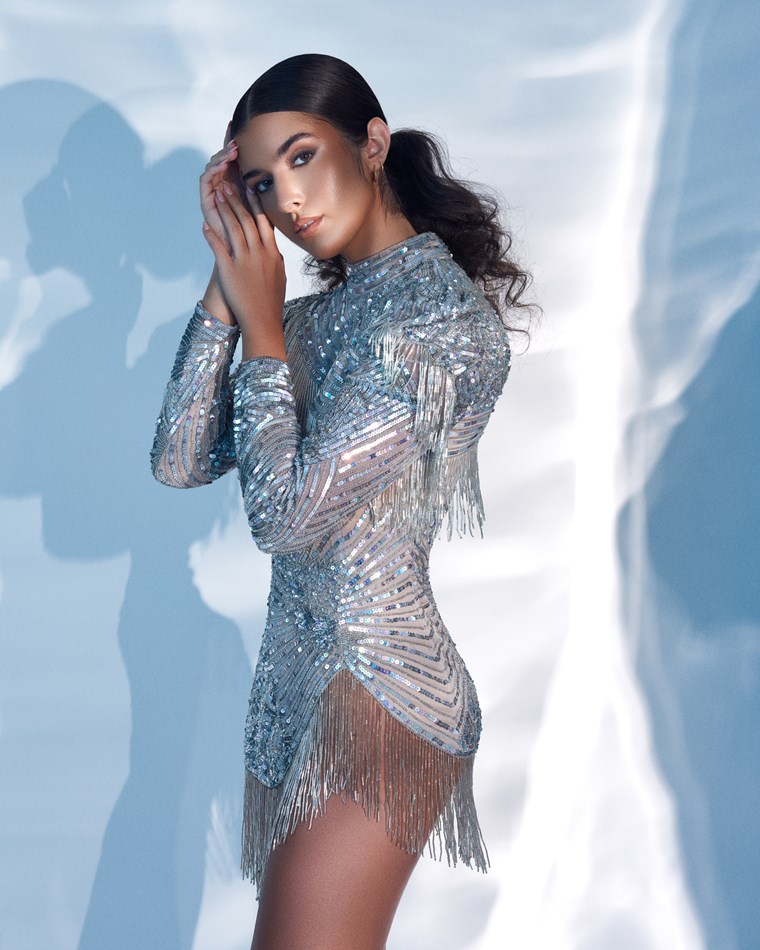 Jasz Couture dress
What is your life hack?
Pasta is one of my all-time favorite dishes, and I'll admit, I eat it in abundance. However, I've discovered a game-changing hack that has revolutionized my pasta-making routine. If you have a pasta strainer that comes with a little base to sit in the sink, the space between the bowl and base is the perfect size to perch the strainer on the pot's edge for an easy transfer of cooked noodles. This simple trick has saved me from countless lost noodles and spilled water disasters. Trust me, it's a game-changer that I highly recommend giving a try for smoother, stress-free pasta cooking.