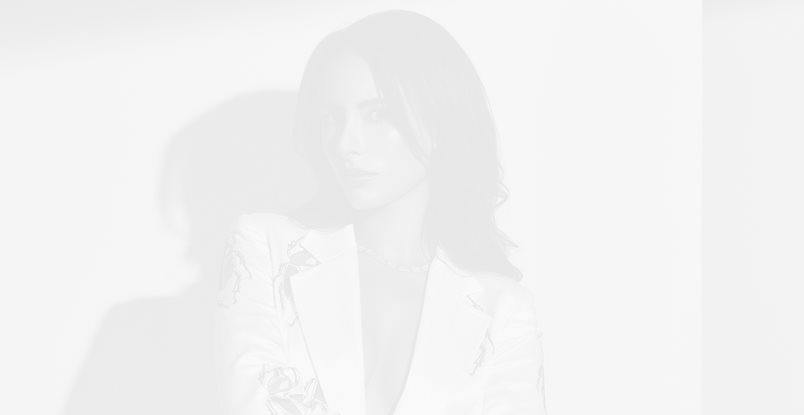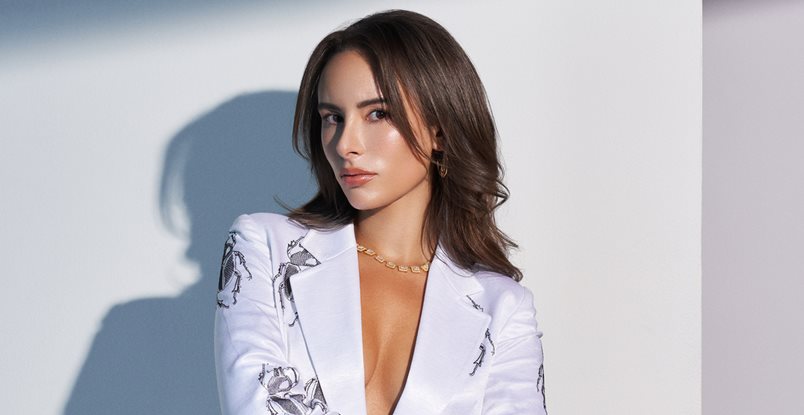 • Photography: Rutvik Katuri • Makeup & Hair: Faith Stanek • Wardrobe: Flying Solo NYC, The Confessional Showroom NYC
Andrea Piecuch has a passion for jewelry. Unsurprisingly, it all started with the desire to create the pieces she always wanted. Our new digital cover star is walking the way to success, and it's here to tell you all about it. The question is - are you ready to listen?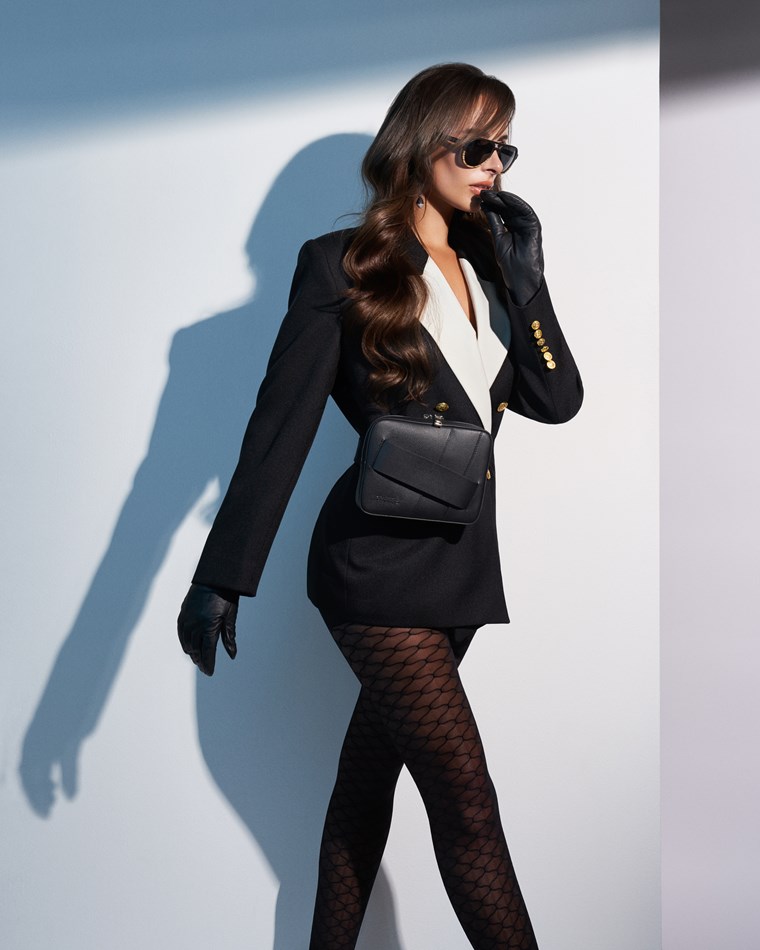 Blazer W Studios, earrings Talia Jewelry, sunglasses Woodey, gloves HALEIA, bag Deabreu Italy
What inspired you to pursue a career in jewelry design?
I have always had an entrepreneurial spirit, but it's extremely fulfilling to create something tangible out of an idea. It's even more rewarding when I see other people wearing and loving my designs.
If you want to be a small business owner, what qualities are you supposed to have?
First and foremost, self-motivation. Secondly, resilience - the ability to bounce back from setbacks, to be adaptable to changes. Having a strong work ethic, being dedicated, willing to put in the necessary time and effort. You have to really want it and believe you will succeed.
Have you overcome a significant challenge so far?
The biggest hurdle was getting started. I had no idea what I was doing, no connections to suppliers or manufacturers, I just had to jump in and learn as I go. I'm grateful though. The mistakes were an invaluable part of the learning process, now I'm definitely getting more knowledgeable from the accumulation of my experiences.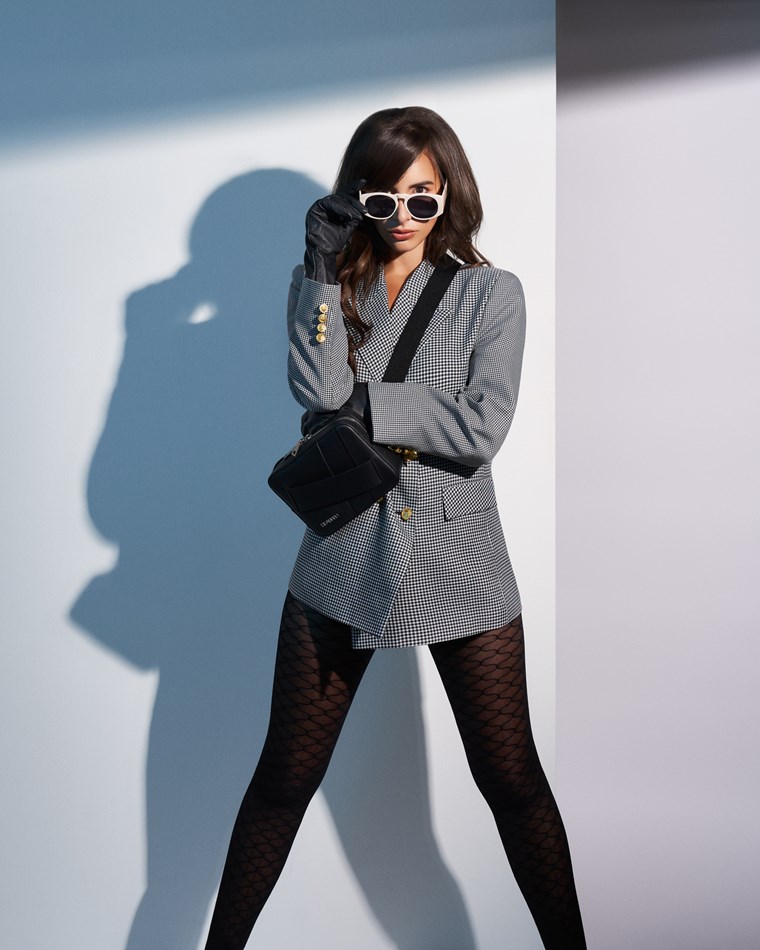 Blazer W Studios, earrings Talia Jewelry, sunglasses HauteLife World, gloves HALEIA, bag Deabreu Italy
What did you learn during your time as a flight attendant?
Working as a flight attendant based in the Middle East has allowed me to travel to over 80 countries and become conversationally fluent in 5 languages. I've met so many people from all walks of life, cultures, religions, and socioeconomic backgrounds. I've learned how to engage and connect with all of them. It also taught me that a smile can go a long way.
Can you walk us through the process - from ideation to production?
It's actually pretty simple. I have a sketchbook, I draw out every idea as it comes to me. I'm very inspired by femininity and timeless elegance - with a touch of modern art. Then, I work to source the gemstones and mold the design. I also try to keep the quantities limited for each style so it feels more intimate and personal.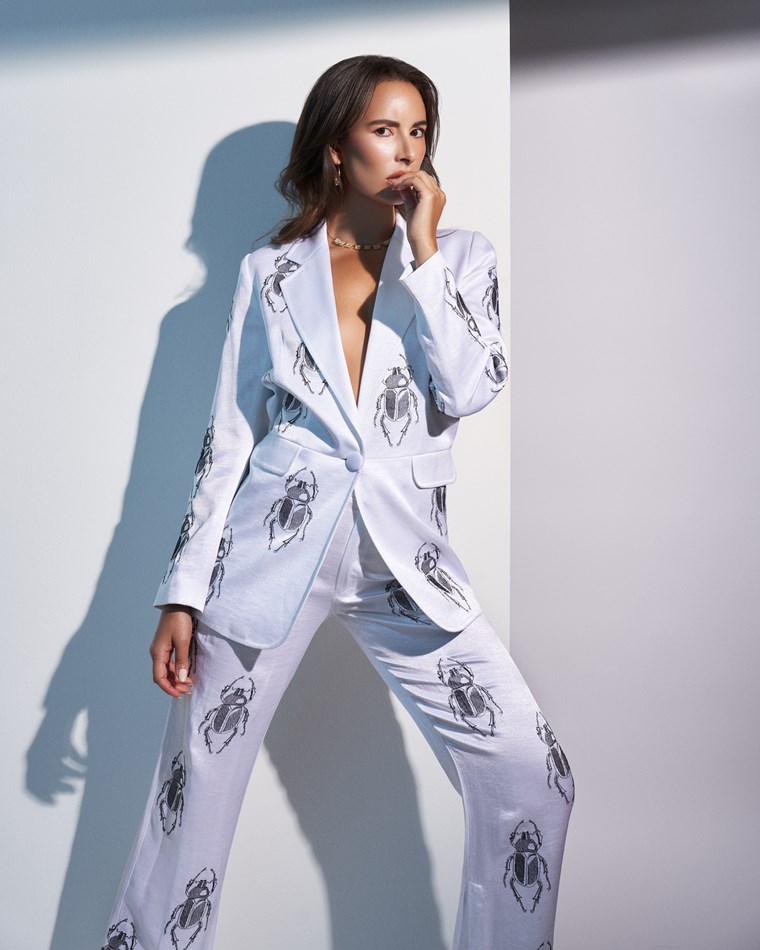 Blazer & trousers Etérea, necklace Andrea Brooke Jewelry
So you are not keeping up with the latest trends?
I'm not. I'm actually only influenced by what speaks to me personally. I want my pieces to be unique so people realize they have never seen anything like this before.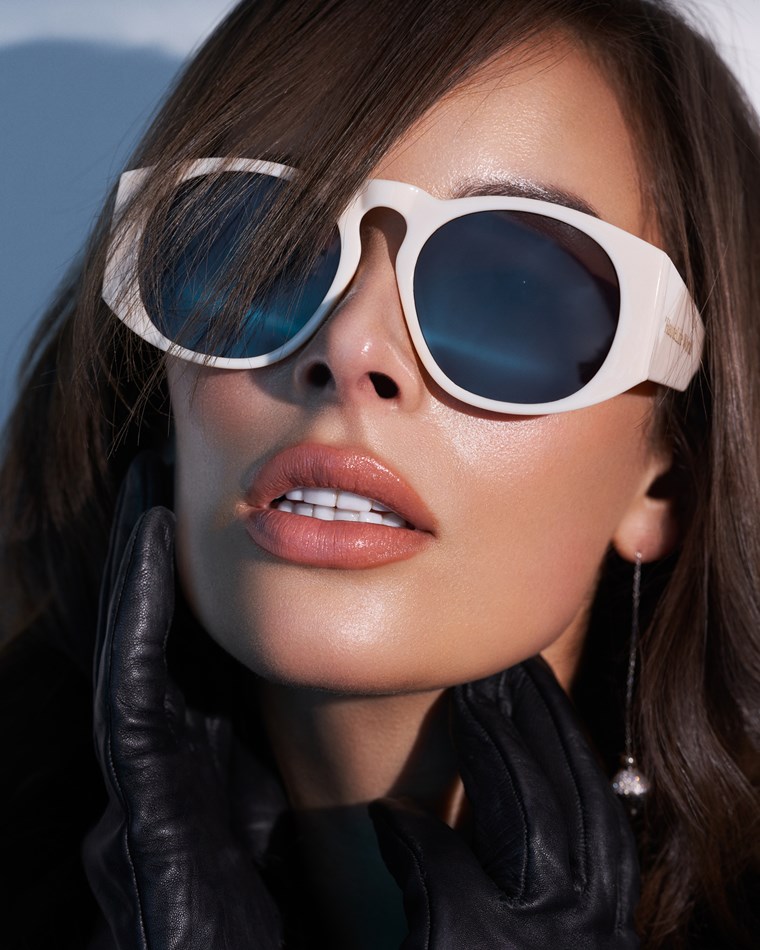 What's your most special piece of jewelry?
The one that I'm currently creating. One of my dearest friends was recently diagnosed with breast cancer, and it has been very difficult to accept this new reality. I created an angel pendant with a special verse on the back just for her. Proceeds from each piece will go directly to her chemotherapy treatment and medical bills.
What are your long-term goals?
I'd love to continue my career as a model while expanding my jewelry line. I'm planning a curated vintage collection. One day, I'd also love to start a family of my own.