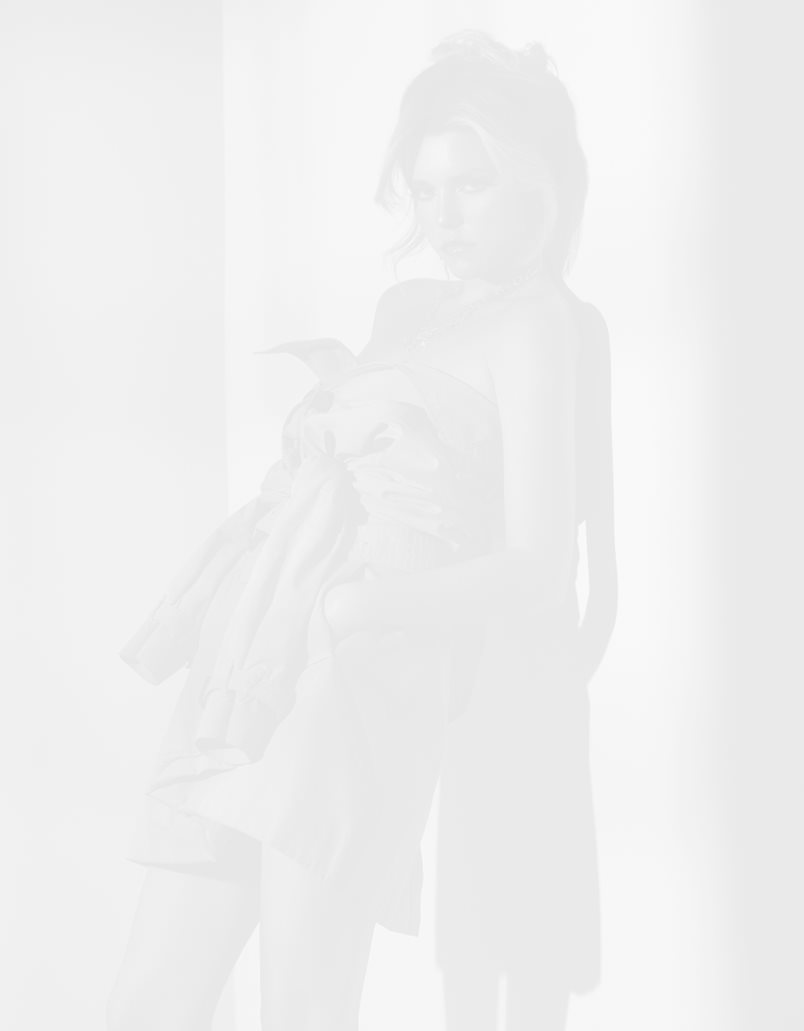 Photography: Apeksha Agarwal
Makeup: Sarah Tweedy
Hair: Jason Monet
Styling: Braden Myus
Creative: Rutvik Katuri @ Decadent Art Haus
Retouch: Anastasiia Makarova
You know how some people want to do a lot of things. And that there are some people who DO a lot of things. Chloe Uicker is the second type. Our new digital cover star knows a thing or two about success. However, she is not going to stop. She's just getting started.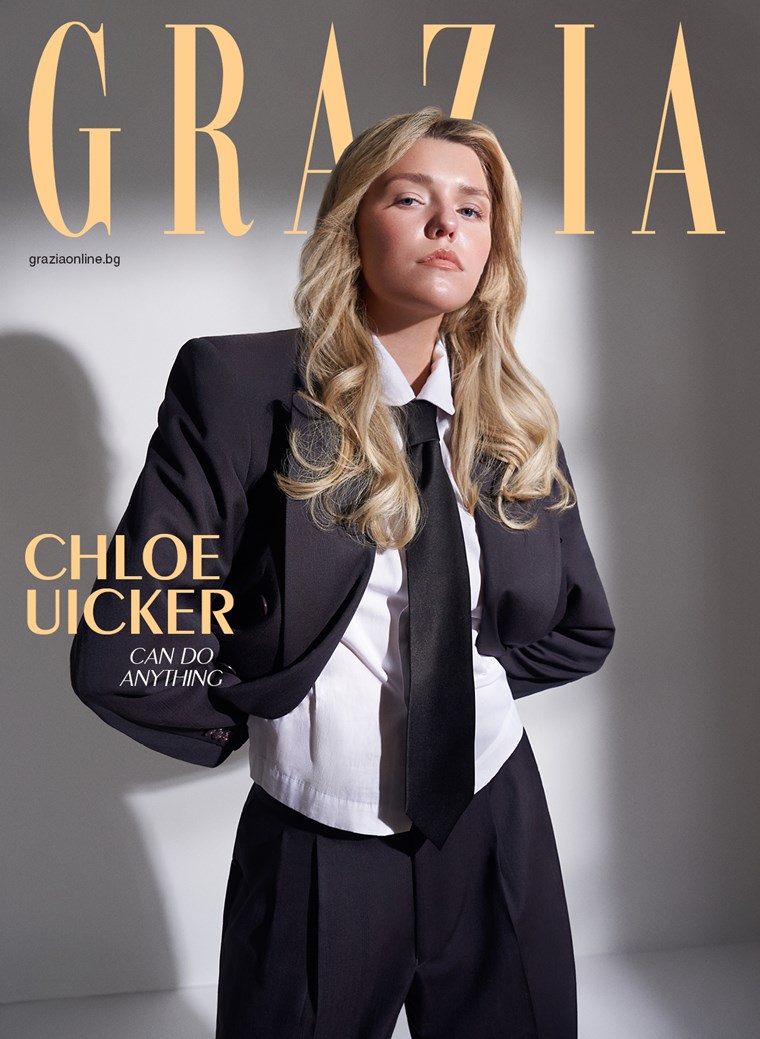 What inspired you to pursue a career in performing arts?
My family recognized my talents at a young age and introduced me to the arts, for which I am eternally grateful. With their unwavering support, I have always maintained the mentality that perseverance and going above and beyond will lead to success in any endeavor, including the challenging entertainment industry. An unyielding support system is essential for anyone pursuing a career like mine. I acknowledge that without their support, I would not be where I am today.
How did growing up with a professional ballerina mom and an artist dad influence your journey?
My mother, Heather Nahser, was a dancer for The San Francisco Ballet for a decade. The discipline I have gained from both her and the art of ballet has transformed my life. Her dedication and grace have inspired me to look up to her like a real-life ballerina princess. When I was younger, I received rigorous training from and through her, I learned about hard work and discipline, which has helped me improve as both a model and artist tenfold. My father is also my hero. Before working in high-tech, he wrote screenplays, played guitar proficiently, and achieved a black belt in Taekwondo - a truly remarkable individual. He introduced me to the coolest music that fueled my passion for singing. They both played an instrumental role in shaping my career.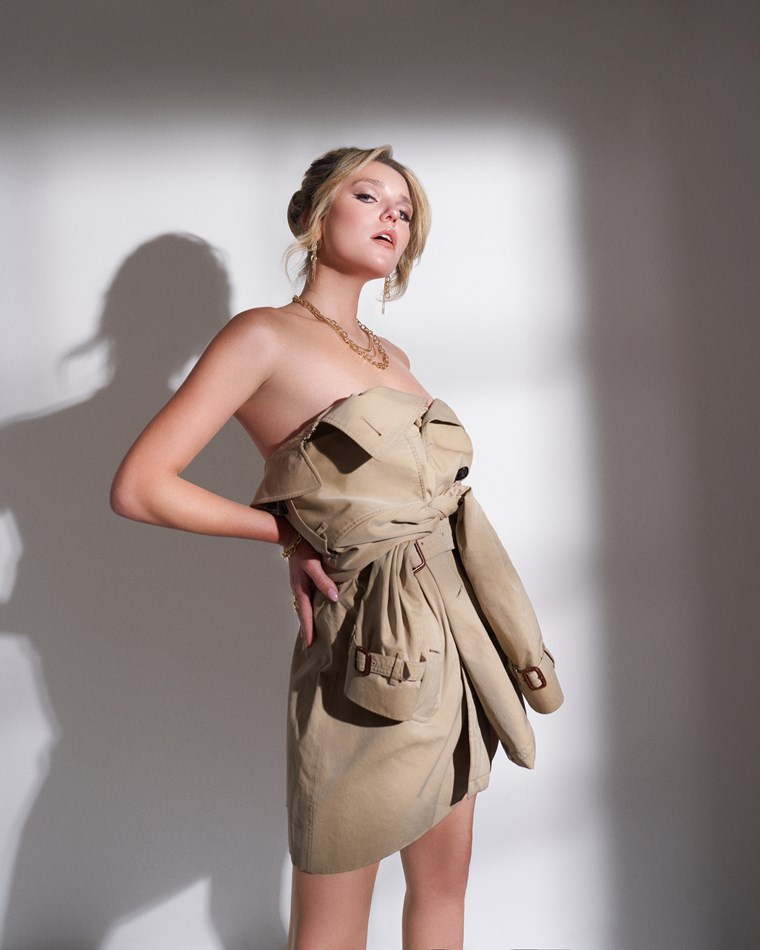 Burberry trench coat
What has been the most challenging performance or role you have taken on so far?
I wouldn't say that a single role or performance defines me, but rather the vulnerable act of sharing my true self and my art with the world. Whether I am performing new music on stage, strutting down the runway, or gracing the cover of GRAZIA, I always stay true to myself. While it's true that some people on social media can be hurtful, I've also encountered wonderful people who have shown me immense support and love. Nevertheless, I know who I am and what I stand for. I love what I do. I'm proud of how far I've come, and despite the setbacks and rejections I've faced in my career, they've allowed me to understand and appreciate the joy that comes along with the journey. As they say, there are no highs without lows.
How do you prepare for a performance, both physically and mentally?
To prepare for shows, shoots, and runways, I follow a simple yet effective routine. I allocate 30 minutes to do cardio while listening to my favorite music. This meditative ritual is incredibly transformative and uplifts my mental state, instilling a fearless "I can do anything" mindset within me.
Can you describe your creative process when developing a new piece?
I have an unbridled passion for creating and communicating stories. Journaling has become a daily ritual for me, and I allow my imagination to roam free on the page. It's inspiring to see how simple things, like people-watching on the 101 while stuck in traffic or sirens wailing in the middle of the night, can evoke a song, a look, or a narrative in my mind. The inception of my creative process can vary depending on what I am working on, but it usually begins with an idea that I jot down in my journal. I am a hands-on, visual person, so the process inevitably involves pen and paper. Once it's on the page, it can either come to life or remain alive on the page.
Tailored suit, MYUS shirt & silk tie
Is there any place for improvs during a performance?
I prefer to improvise in music performances, whereas in ballet I follow a strict routine. Runways, on the other hand, are more of a humorous situation for me. In photoshoots, it varies but sometimes I improvise. While improvisation is undoubtedly a great experience, professionalism is crucial when it comes to performing a contractual job where people rely on you to meet their specific requirements. Though there may be exceptions where improvisation is recommended, reading the vibe of the situation is vital.
When did music and singing become a part of your life?
My family claims that I was born with a song in my heart, as I sing incessantly. My love for music has been an intrinsic part of my entire life, and I recorded my demo at the young age of 16. As soon as I turned 18, I signed a production deal with Live Nation, which led me to pack my bags and move to LA to pursue my dreams.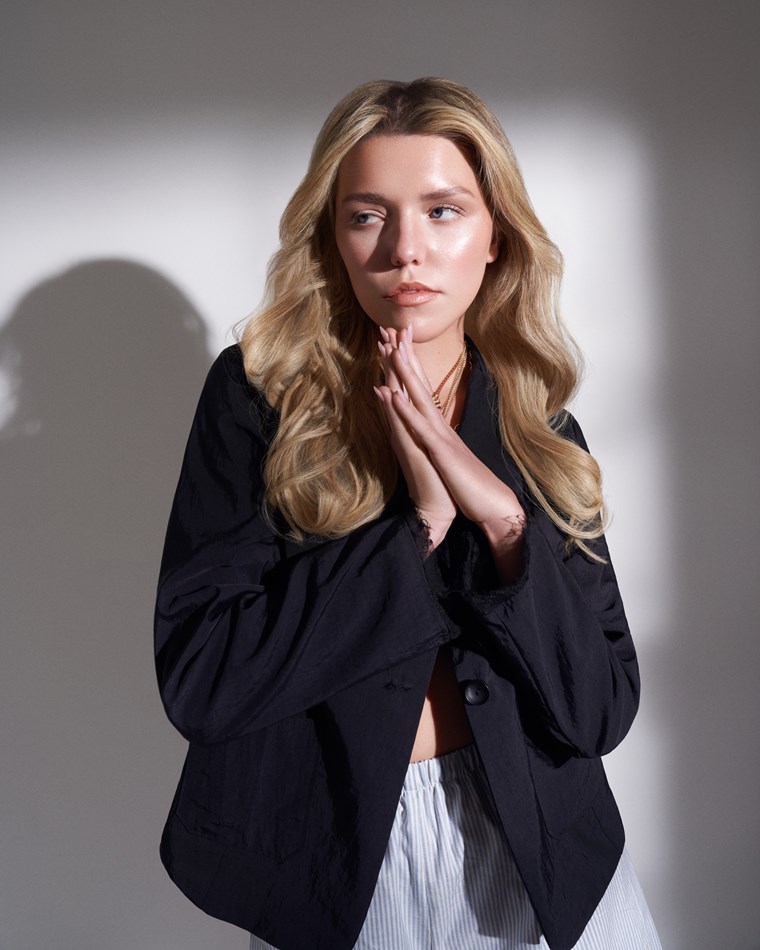 MYUS blazer, Tekla shorts, Ganni boots
What about modeling?
In the same year that I moved to LA, I also began modeling professionally. With my mother's experience as a professional model during her tenure with The San Francisco Ballet, the industry's workings weren't entirely foreign to me. Modeling to me is an art form akin to ballet and singing. Capturing the appropriate emotions and exuding the movements necessary to effortlessly narrate a tale to the camera is remarkably similar to the craft of storytelling. In fact, modeling through movement, fashion, and photography is my preferred mode of self-expression.
What's next?
As I approach the age of 23, I am ecstatic for what's to come as I predict that it will be the most gratifying year yet. Having traveled across the globe thanks to my modeling career, I am thrilled to sustain the forward momentum. Additionally, my upcoming plans in Genetics hold much potential, so stay tuned for what's next!