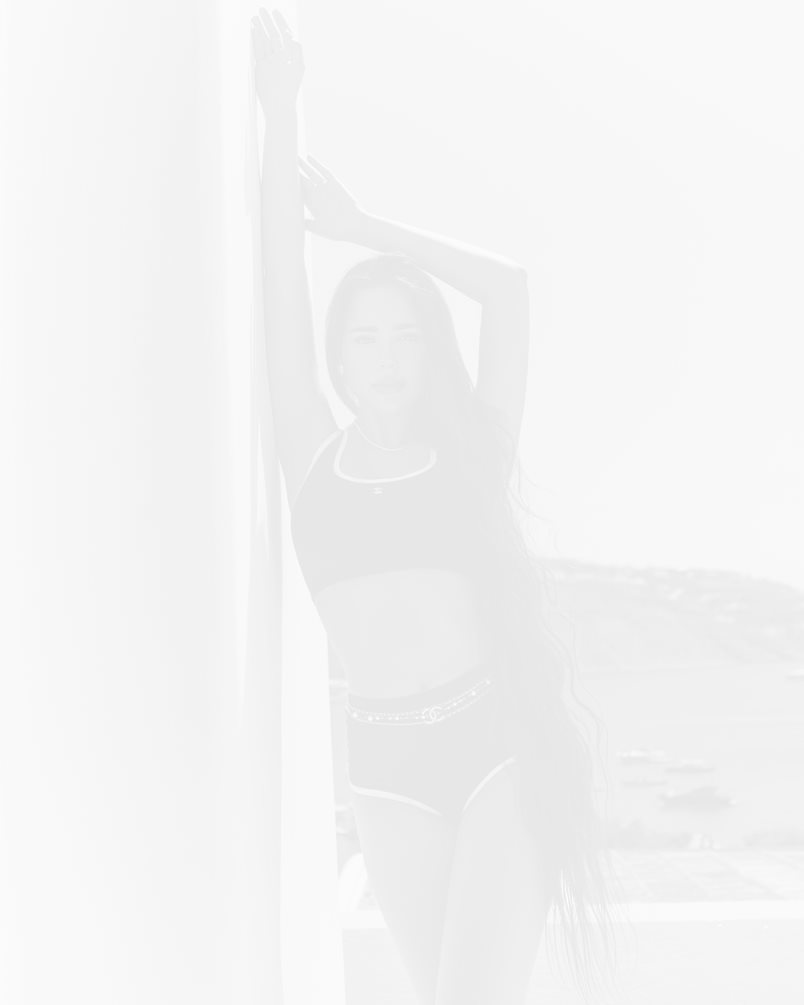 Model: Iro Dimitropoulou
Photography: Daria Tsareva
Creative Director: Victoria
Styling: Sandra Amdor
Makeup: Tom Mua
Hair: Helena
Location: Kalesma Mykonos
PR: Multi Publications
Wardrobe: Chanel, Louis Vuitton, Mach & Mach, David Koma, High Jewelry, Tiffany & Co.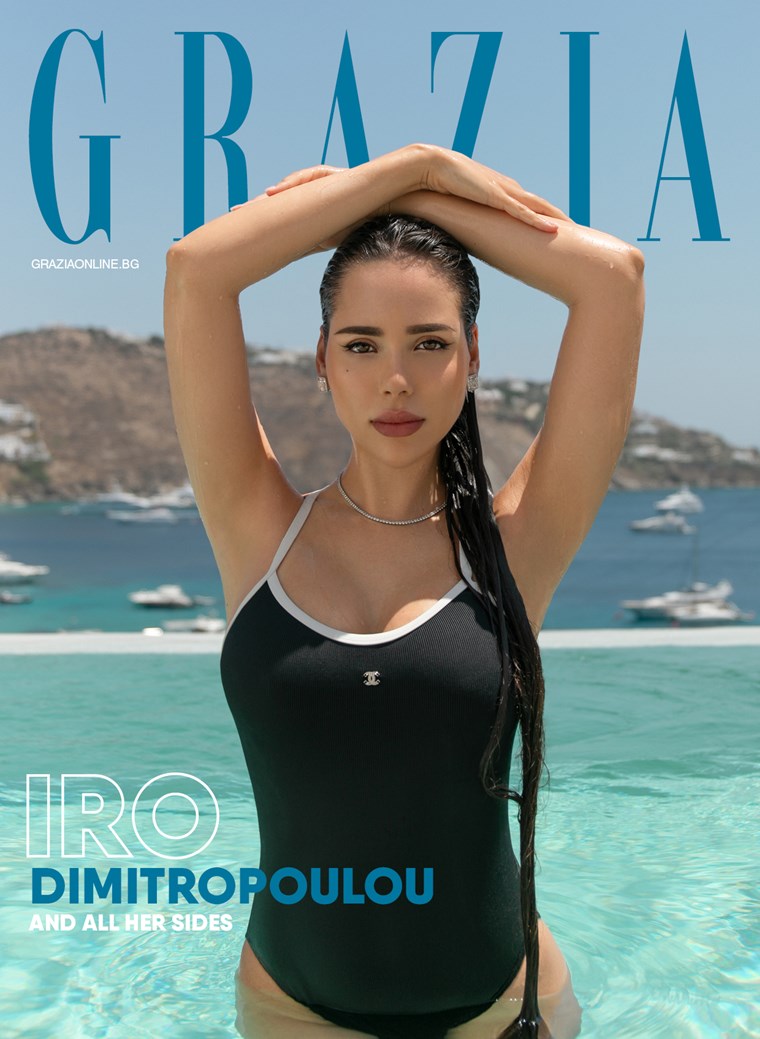 Model, actress, entrepreneur, how do you keep up with everything you are doing?
I'm very fortunate to be working across several areas. However, I wouldn't necessarily prioritize one over the other. They are all aspects of my identity that enrich my life in their own unique ways. Being a model, actress, and entrepreneur, among other things, allows me to explore my creativity, passion, and intelligence, and helps me grow both personally and professionally. In every endeavor, I aim to break the stereotype of "beauty without brains" and prove that a woman can be beautiful, talented, and entrepreneurial at the same time.
You have been participating in fashion shows, contests, and Fashion Weeks since the age of 17. What's your most important achievement so far?
I've had the opportunity to be involved in a lot of different activities and adventures, all of which are very dear and significant to me for special reasons. This goes beyond the awards and the public performances, I also take a lot of pride in little victories, like having a productive day at work or making a difference through my business, Medical Tourism Greece. Winning the title of "Miss Top Model 2018" also gave me an incredible platform to reach out to a broader audience. After all, success is not just about accolades and recognition, it's about being fulfilled and helping others along the way.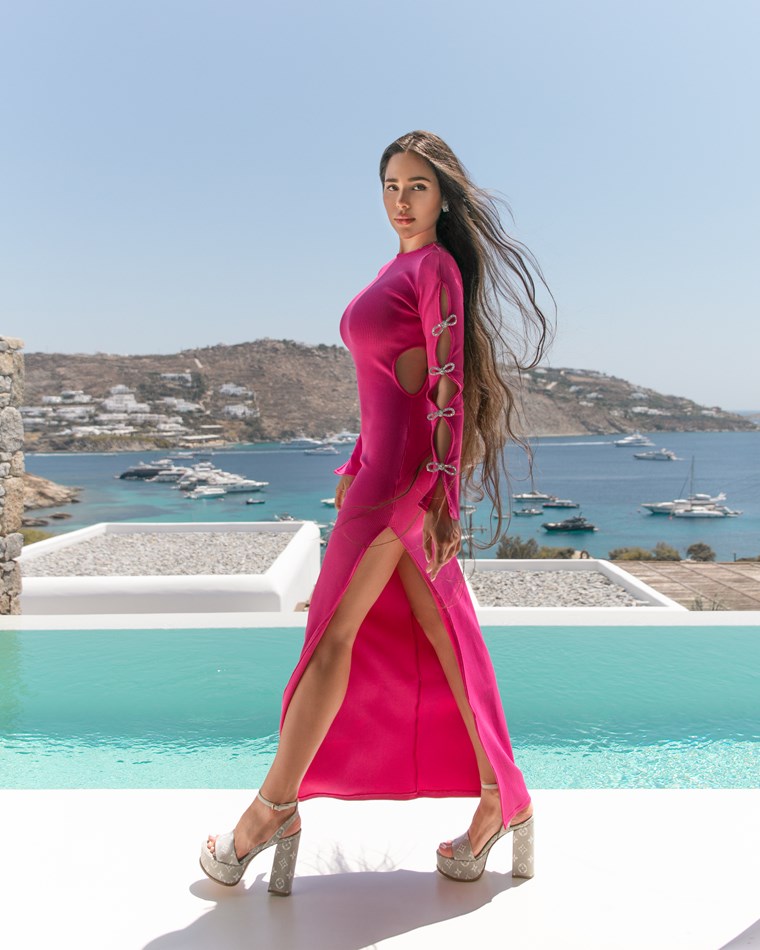 When did you start your company?
My business journey started while studying Business at university. I believed I could facilitate easy access to beauty professionals and medical services. That's how we began to develop a special app. The acceptance was overwhelming, it became very popular very quickly. Today, my focus has evolved into more specialized areas with my IV Beauty Company and Medical Tourism Greece. Our mission is to make medical procedures more accessible and affordable, specifically in the realms of cosmetic procedures and fertility treatments. We have an exceptional team of specialists, we're proud to have assisted over 3,000 patients this year alone. At the heart of my ventures though is a commitment to benevolence and thoughtfulness. I've always believed in growing 'purely' in a way that brings benefit to others and fosters a sense of unity.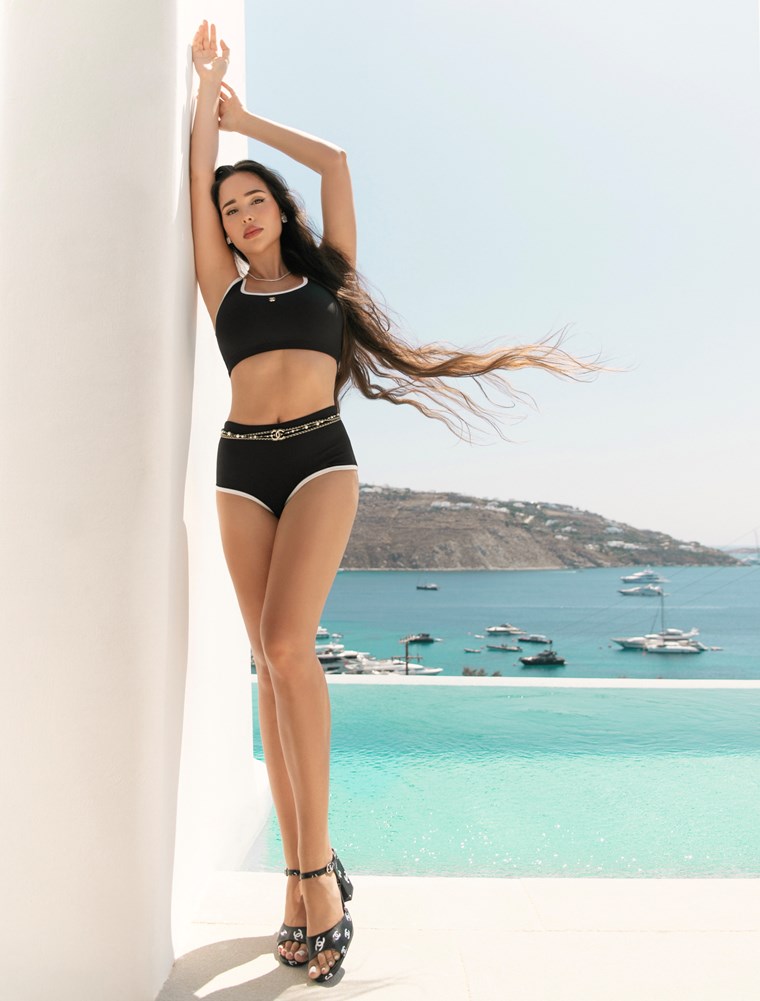 Tell us more about your acting career.
While I haven't done much acting so far, I've always felt a strong pull towards it. I was fortunate to be a part of an American documentary about Greek islands and their traditions. This experience gave me an amazing insight into the acting world, its challenges, and its rewards. Now, I'm thrilled to be part of an upcoming Netflix movie slated for release this winter. Acting offers a different, more immersive way of communicating emotions and narratives.
What does humanism mean to you?
I believe kindness to be one of the most important virtues one can possess. To me, it signifies not just being nice to people, but genuinely caring for their well-being and treating them with respect, empathy, understanding. Love for people and humanism encapsulate the idea of valuing all individuals. It's about making a positive difference in people's lives, something I strive to achieve in my daily interactions and through my work. I want to live in a world where everyone can feel valued, understood, and supported.