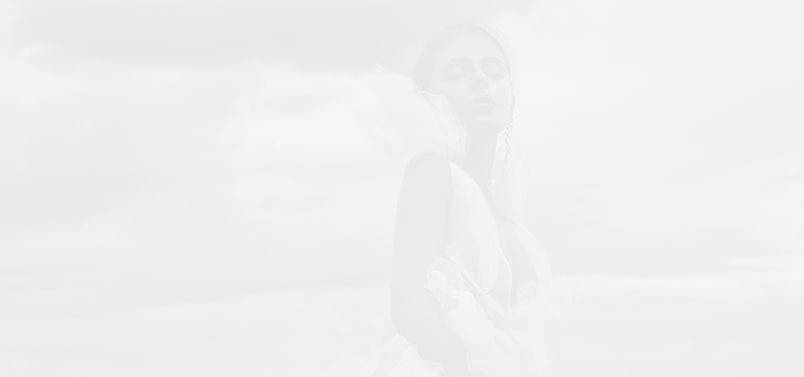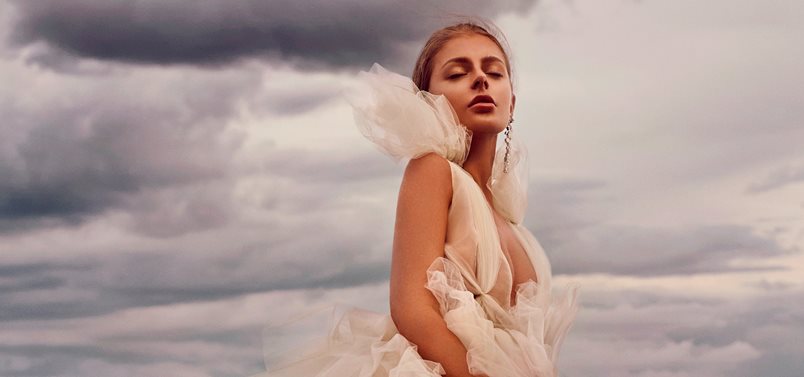 • Production: Polanska Studio • Photography: Klaudia Polanska • Makeup: Jaque Di Condio • Hair: Pauline Prechonnet • Styling: Sarah Tatjana - Tidbit • Assistant Styling: Brianna Deverell Tidbit • Retoucher: Magdalena Zych • PR: Wavemags
Look: Earrings Tessarella House, dress Couture + Love + madness POA
It is quite possible you follow Valeria Sizova on Instagram. What is not clear from her posts is that she has a music education, a bachelor's degree in social and political sciences, and currently works in real estate. Did we mention vast experience in beauty pageants and an upcoming show for them, which she will executively produce? Yes, it is important to look at things from a different perspective.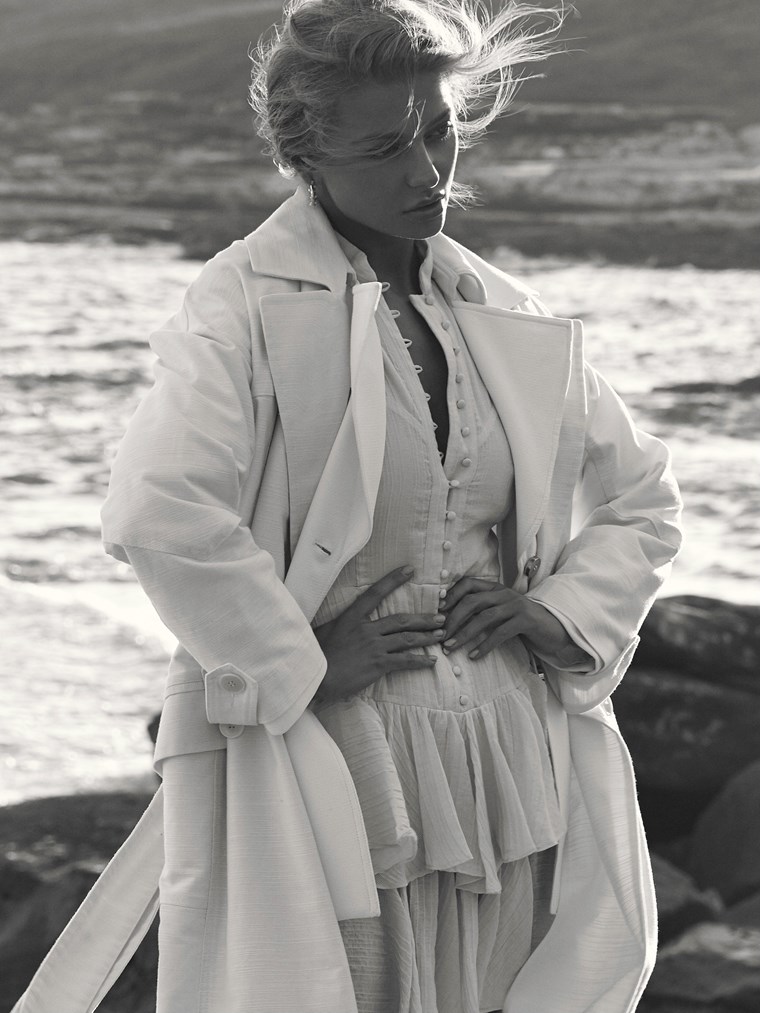 Dress ShonaJoy, earrings Reliquia Collective, blazer Nicola Finetti, coat Manning Cartell
Where do we find you right now?
I am currently based in Sydney, Australia. I am originally from Russia, Vladivostok located in the Far East. When I finished high school at the age of 17, I moved on my own to Australia to learn English and obtain a bachelor degree. Now it's been 11 years since I live in this beautiful country.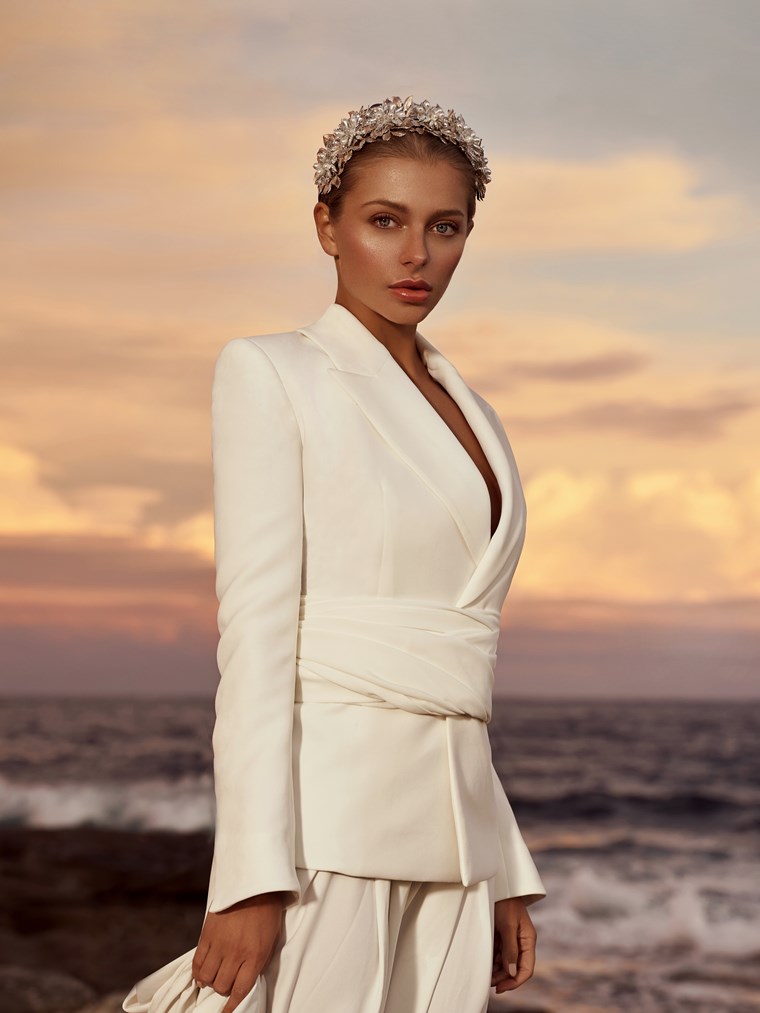 Headband Stephanie Browne, pants & jacket Youkef Akbar, shoes Jeffrey Campbell
You have the 'miss multiverse' title in your biography. How did you start attending pageants?
To be honest, I could never imagine myself competing in beauty pageants, all the more taking world titles and travelling overseas representing both of my home countries - Russia and Australia.
It all started with a local Australian competition where I placed 2nd Runner up, then the pageantry world opened up its doors for me and escalated my career quite quickly. I was crowned as Miss Russia Australia in 2017; 1st Runner Up at World Finals in China 2018; Miss Swimwear model of the Year Australia, 2019; Latest crown and title was taken in December 2020 as Miss Multiverse at the World Finals held in Dominican Republic. All these pageants contributed to my successful modelling career and gave me a great platform to speak up, educate others and share my experience with so many people out there. After taking my latest title I got offered a position as an executive producer of a TV reality show. I am very grateful and excited for the opportunity to show the world how many amazing talents and models we have here in Australia.
What really happens behind the scenes?
There's a lot happening behind the scenes... Most importantly, a lot of hard work. Not just from the models, but everyone involved in the project - designers, make up artists, hair stylists, sound engineers, organisers and many more people who we don't see on the final night of coronation. It might seem very fancy and fun but each girl who is putting herself out there to be judged working her hardest to get there and be on that stage. Yes, there might be conflicts between contestants and general assumptions of girls really 'fighting' for their placing. But what most people don't see is how many girls find their life-long friends there, sign major modelling contracts without necessarily placing in top 3 and opportunities within the whole spectrum of jobs available in beauty, modelling, fashion industries.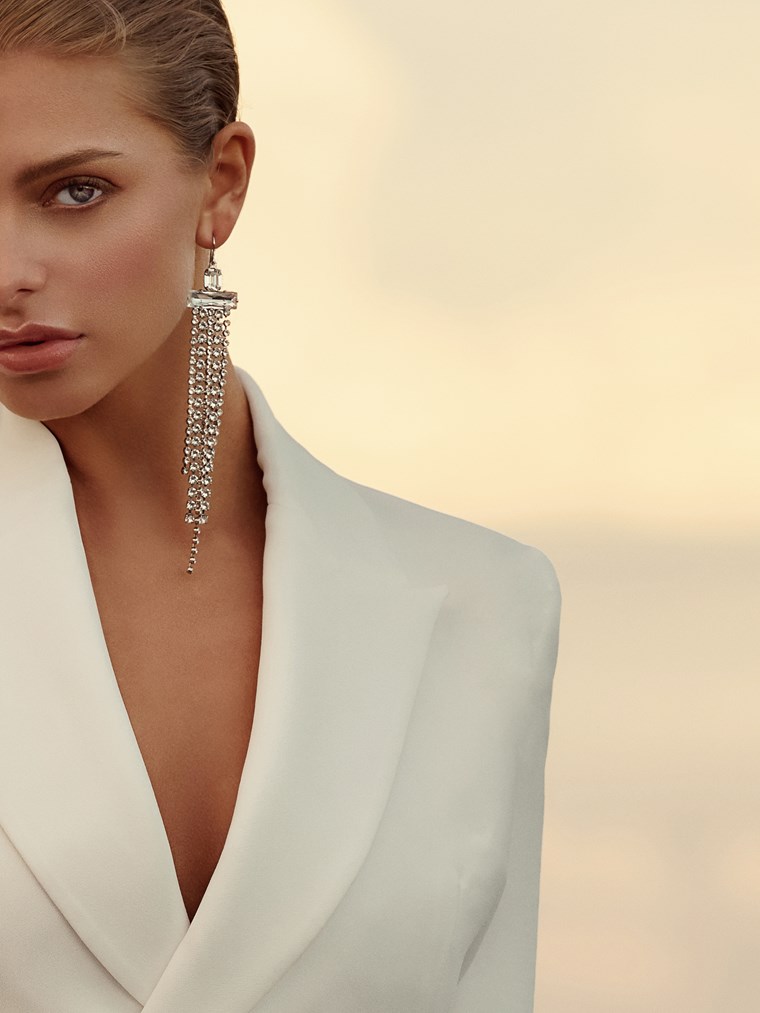 Earrings Tessarella House, jacket Yousef Akbar
Is inner beauty always more important than external one?
Yes, I would not call somebody attractive until they open their mouth as that could really define for me if they are truly beautiful. There are a lot of people who are fitting in canons of beauty standards but let's face it - we do get old and there should be something more about you for people to be really attracted in the long run. My biggest advice is do not rely purely on your looks, it will only serve you for a short period of time. Life is more fun when you are kind and humble to the world as it will bring more amazing people around you.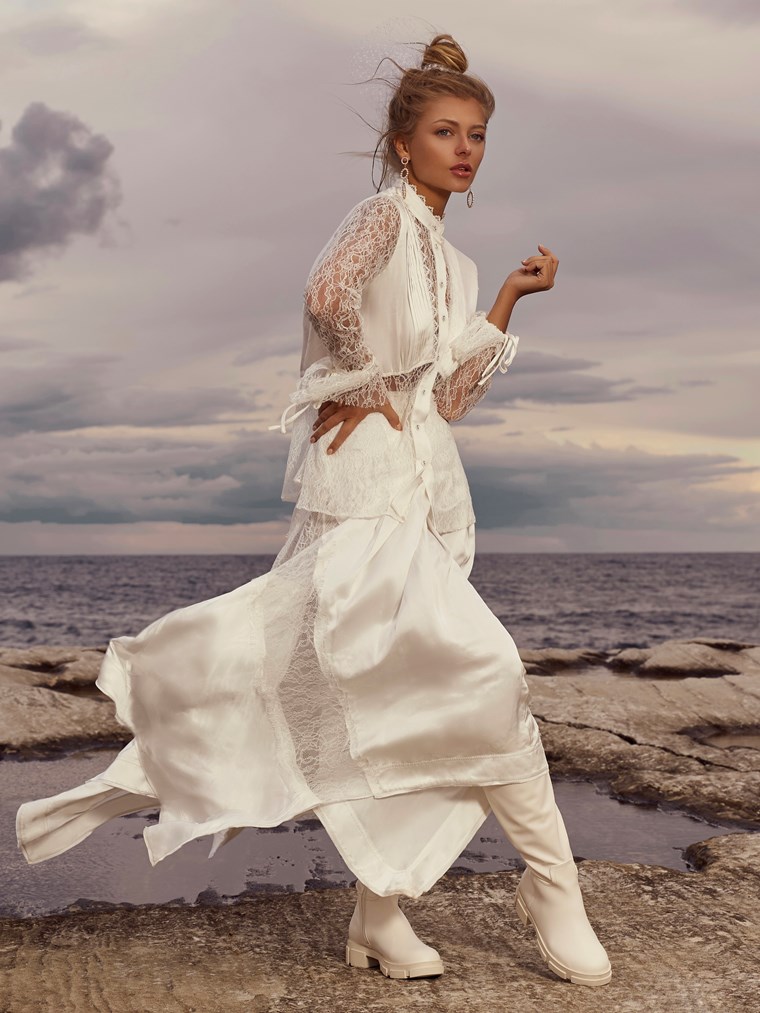 Earrings Reliquia Collective, shirt & skirt Aje, boots Dazie
Your IG account has almost 110K followers. Do you remember your first post?
My first post was boring and I think I got very excited for the very first 31 likes on it. It was a photo of a piano I found at the university where I was studying Social and Political Sciences & majoring in Government and International relations. I found that old piano in one of the tutorial rooms and asked for permission to play as it was ages since I finished music school and touched the instrument.
Is there something that you don't share with your audience?
I don't usually talk about my private life, I don't share my food on socials and how I spend my days out of work. And I think 95% of people still don't know I also work in real estate.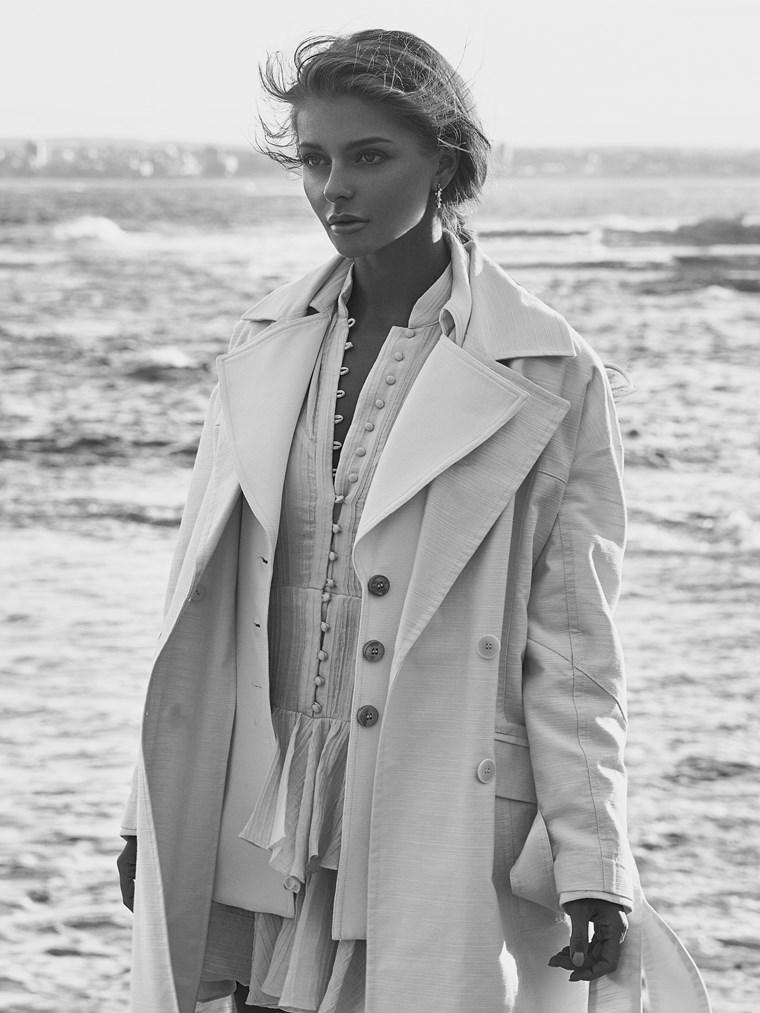 Dress ShonaJoy, earrings Reliquia Collective, blazer Nicola Finetti, coat Manning Cartell
What is the thing that you haven't done already but really want to?
I feel like if there's something I really want to do - I plan and go hard to get It done. The only wish I have for the last few years is to bring my parents and family to Australia permanently so all my family can finally be together. Unfortunately immigration doesn't make it easy for us but I will try my hardest to bring my loved ones to my second home so we can enjoy each other's company more often.