• Model: Anastasiia Bondarchuk • Producer: Elvira Gavrilova • Photography: Tatiana Moish • Assistant: Viktoria Drahun
• Styling: Oleksandra Bilanenko • Makeup: Moish Makeup • Retouch: Nana Moon • PR: WaveMags Agency • Location: LOFT N8 BEAUTY SALON
• Wardrobe: Zara suit, Nanojy corset, BVLGARI jewelry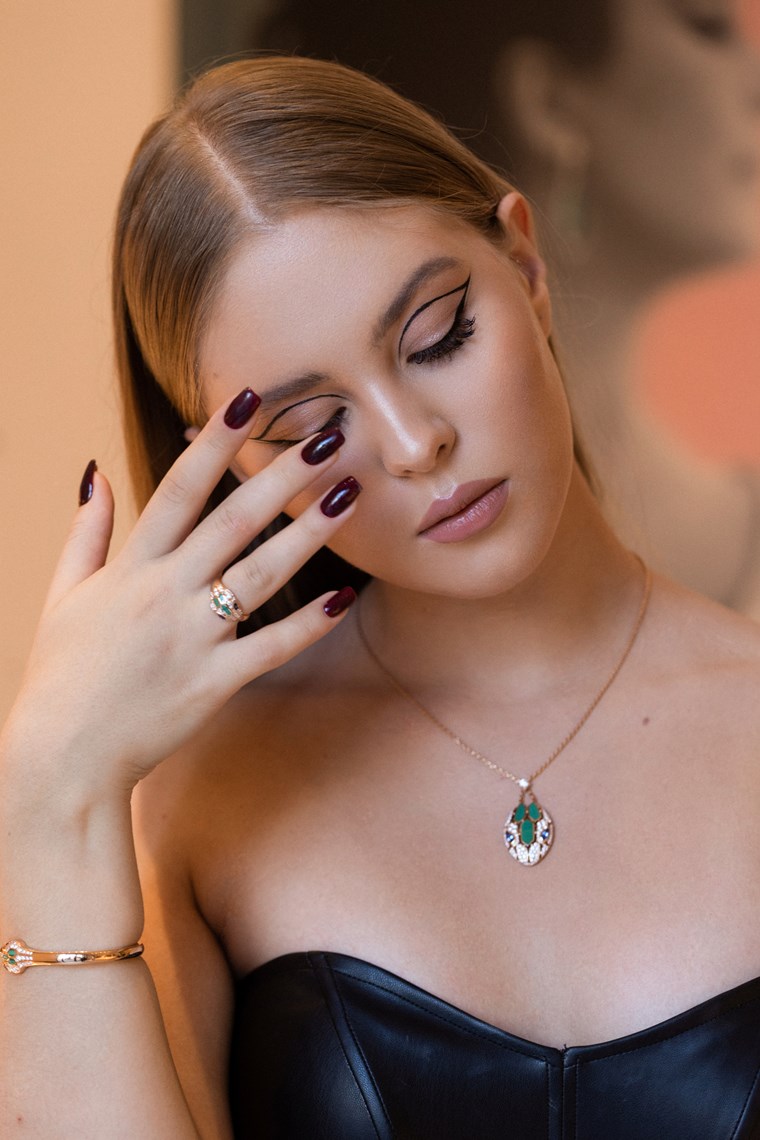 You've done collaborations with many high fashion brands. What's something that you haven't done already, but really want to?
That's true, I have worked with Chopard, BVLGARI, Fendi, Dolce & Gabbana, Versace, etc. Now the fashion industry is developing very quickly. I would really like to work with Olivier Rousteing, the current creative director of Balmain. Olivier is one of the most followed fashion designers in France, if not the most followed. He managed to make Balmain a revolutionary force in fashion.
What's your biggest professional success?
I think that my most significant success is playing the lead role in the film 'The Incident at Wall Street Hotel' with Oscar nominee Eric Roberts. We presented it at the Cannes Film Festival a year ago, during the pandemic. I walked the red carpet and it seemed this is the success I'll remember the most. I plan to continue working in the film industry and am currently considering several offers for main roles.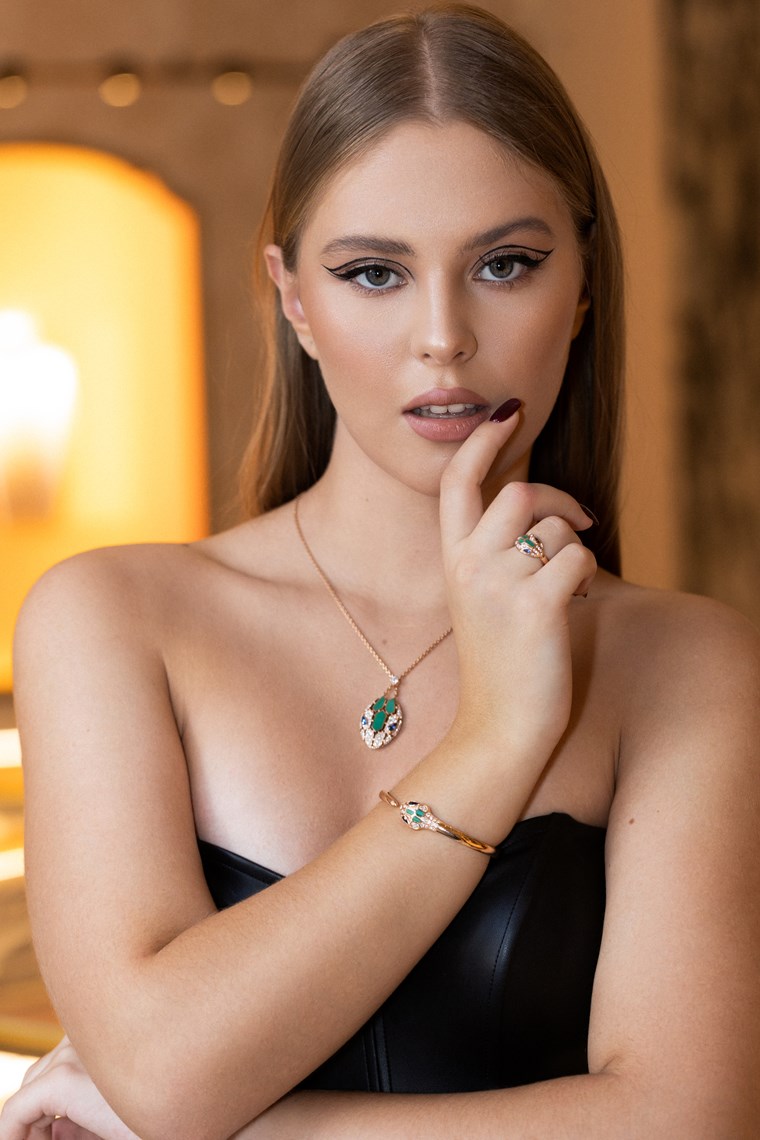 Do you agree that everything on social media has to be perfect or do you prefer the more realistic POV?
I prefer social media to be more realistic. Many users are trying to show their life as perfect, but in fact, it is an illusion. Subconsciously or consciously comparing your life with the lives of famous people prevents you from enjoying what you have. If you notice, I'm not an active user online. You won't find my first or last name on Instagram.
You've visited more than 30 countries so far. What's your favorite destination?
Even having visited more than 30 countries, I'm still in love with the city where I was born and spent my childhood - Odesa, Ukraine.
Describe the perfect fall #OOTD.
My perfect comfortable autumn look is high-waisted trousers, an oversized coat, a cap, big black glasses, and puddle boots.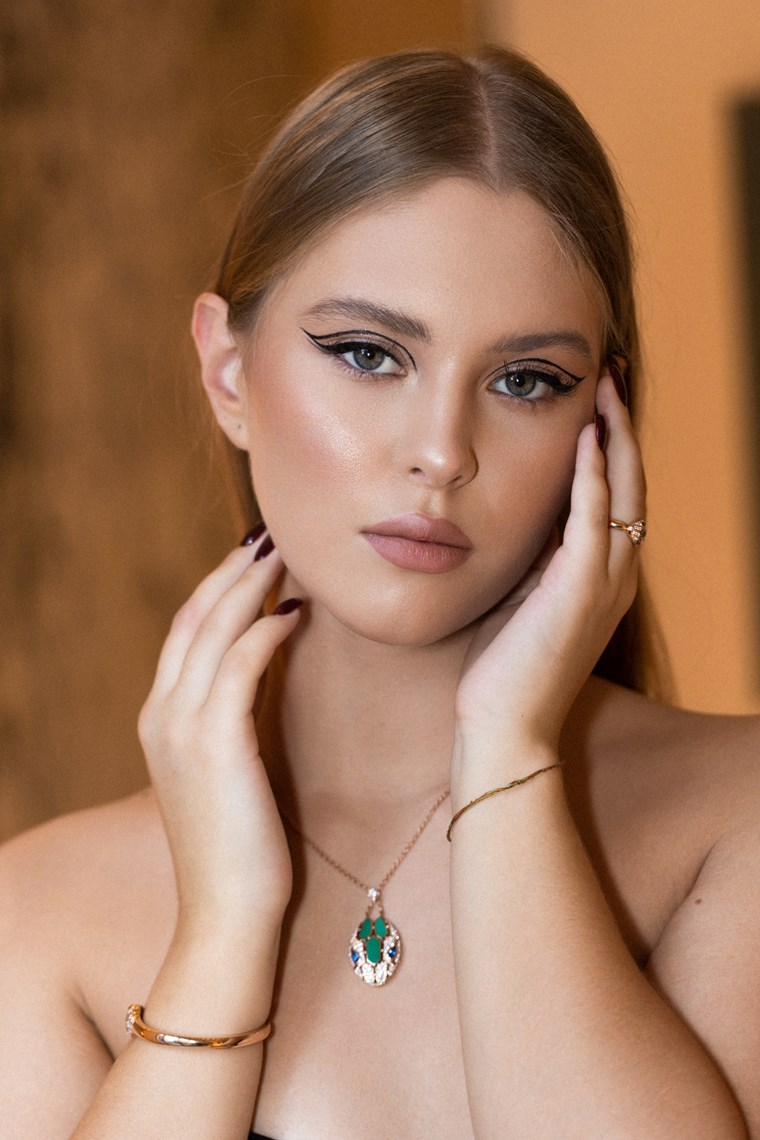 People define the modeling industry as a glamorous place to be. Is it like that all the time?
Absolutely not. The modeling world seems glamorous only from the outside, for those who are not involved. In reality, it's daily hard work, a lot of effort, and training. Endless moving from one city to another, auditions, photo shoots. Now I have to manage a career in modeling and study at the university. It's not easy. I try to be a diligent student, but at the same time, I do not want to give up the modeling business. Therefore, sometimes I have to sacrifice my sleep and hobbies. It is essential to truly love what you do.