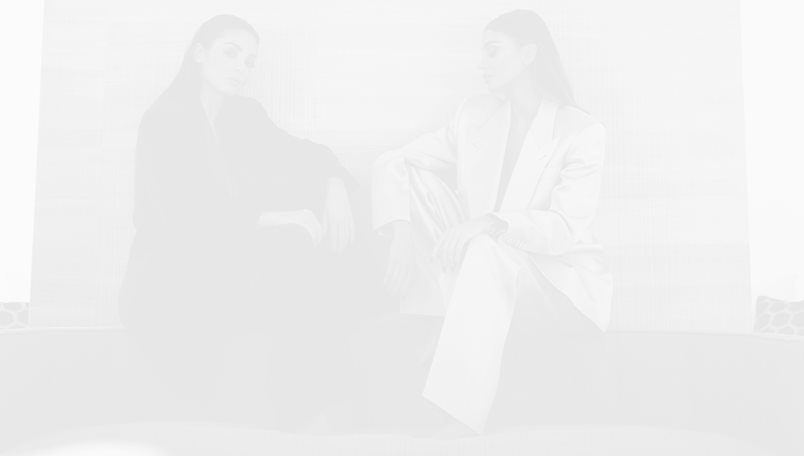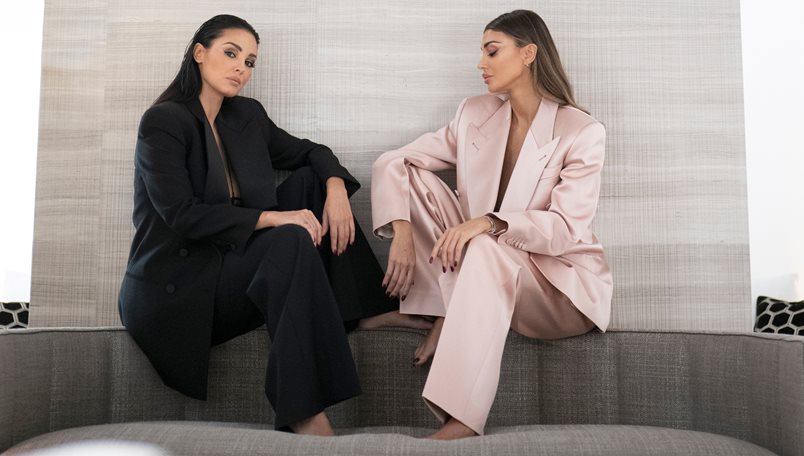 • Talent Manager: Lucia Nardelli • Producer: Gaetano Mariniello • Photographer: Elia Vaccaro • Make-up Artist: Isabel Sanges • Hair Stylist: Chiara Avola • Location: Suitespot Palazzo Cardelli Roma
Cristina and Maria Teresa Buccino are two breathtaking women, successful influencers, and entrepreneurs. Having their own personal successes in TV and interior design, the sisters joined forces and decided to take on the beauty industry. That's how MCD BeautyLife came to life.
Already enjoying great success, Cristina and Maria Teresa promise 'explosive' months ahead. What about their dreams, desires, and upcoming brand plans? Read in the interview for our latest digital cover.
Are you really as close as it seems?
Maria Teresa: Yes, we are very connected even though we have different characters. There has always been a balanced relationship between us. That's why we decided to get involved at work and launch our beauty brand MCD BeautyLife.
How would you describe each other?
Maria Teresa: Cristina is a girl with a big heart. She's good, very generous, but a real volcano at the same time. She would think twice before speaking or making hasty decisions.
Cristina: Maria Teresa is an extremely patient person but also stubborn. She wants to win everything, has a heart of gold, and is very selfless.
What are you currently working on?
Cristina: We are making beautiful projects on Instagram, we have shot advertising campaigns, and we are about to launch new products. It will be an explosive 2023.
How about your passions?
Cristina: I love traveling and getting to know new cultures. I'm very lucky, I work a lot abroad and if I can't travel for pleasure, there is some project that takes me far away. Very few people know that I'm an amateur photographer, I take pictures of everything that attracts my attention and gives me emotion. I love sport, I have been practicing kickboxing for years now. Another great passion is fashion. I like creating combinations by mixing various styles and brands. I wear masculine cut oversized suits with high heels and super-refined accessories.
Maria Teresa: My passion is drawing and design. When I can, I paint and furnish houses for all the people who ask me for advice. I studied to be an interior decorator, then the influencer part of life arrived and led me to thousand other projects.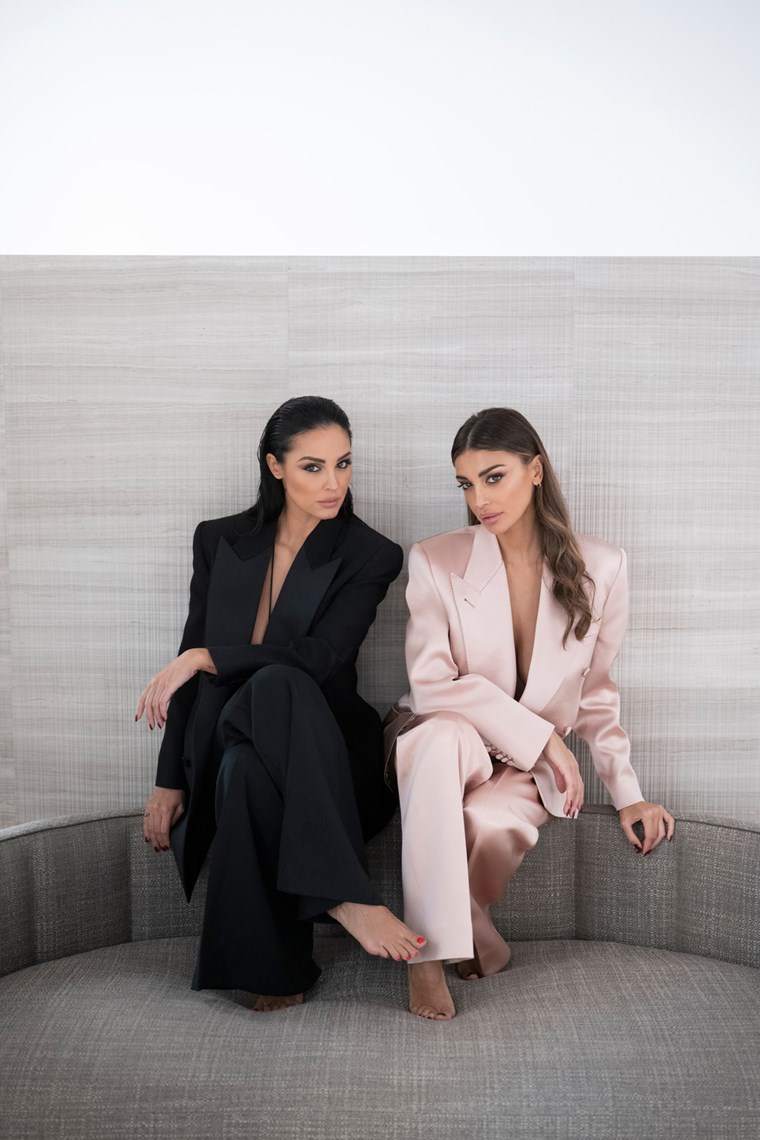 How did MCD BeautyLife happen?
Cristina: Maria Teresa and I have always been attracted by the beauty world. Companies have hired us to try and advertise their products, so we started studying and analyzing the market in search of the ideal products. A few years ago, during a trip to NYC, we said to each other: 'Why don't we create them?' We started designing the top 5 hydrogel masks, and our complete product collection was born.
What do you dream about?
Maria Teresa: I'm working hard to make our line even more captivating and cutting-edge. I dream of seeing our products all over the world. We are already working on it.
Cristina: I hope to work more and more. I have many projects in Paris and NYC, so fingers crossed.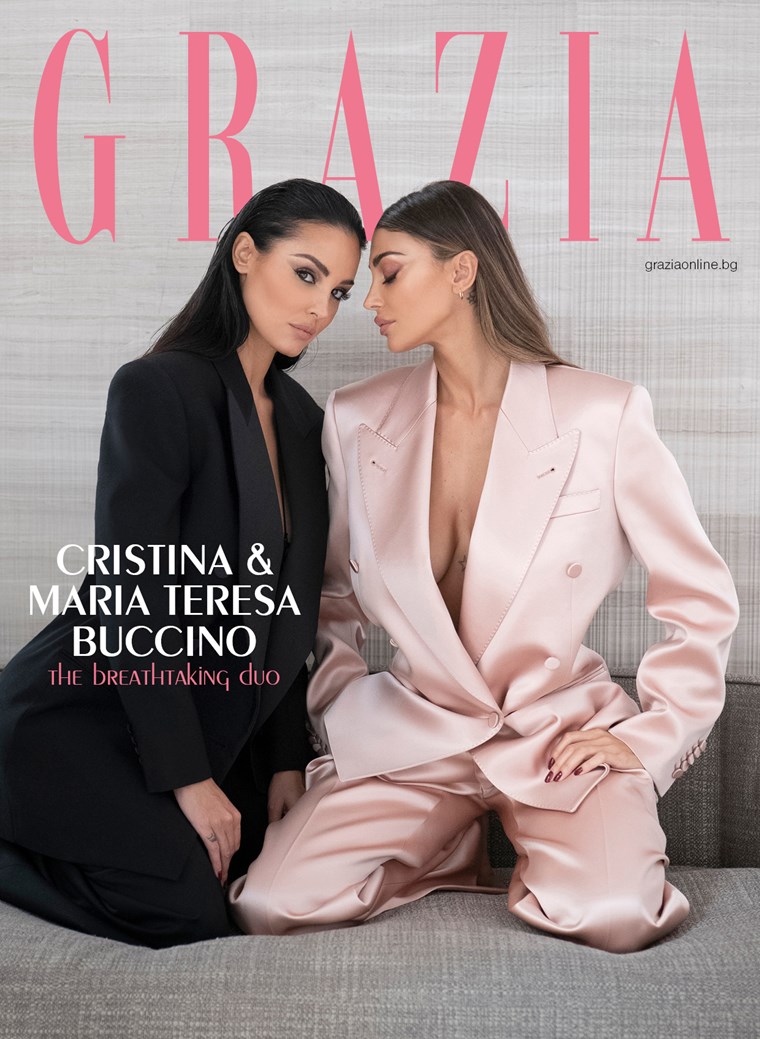 Cristina wears Gucci, Maria Teresa wears Yves Saint Laurent jacket, Chloé pants, Monot body top