 Photography: Constantine Van Horne
Makeup & Hair: Evgeniya Fedorova
PR: Mariia Borovenska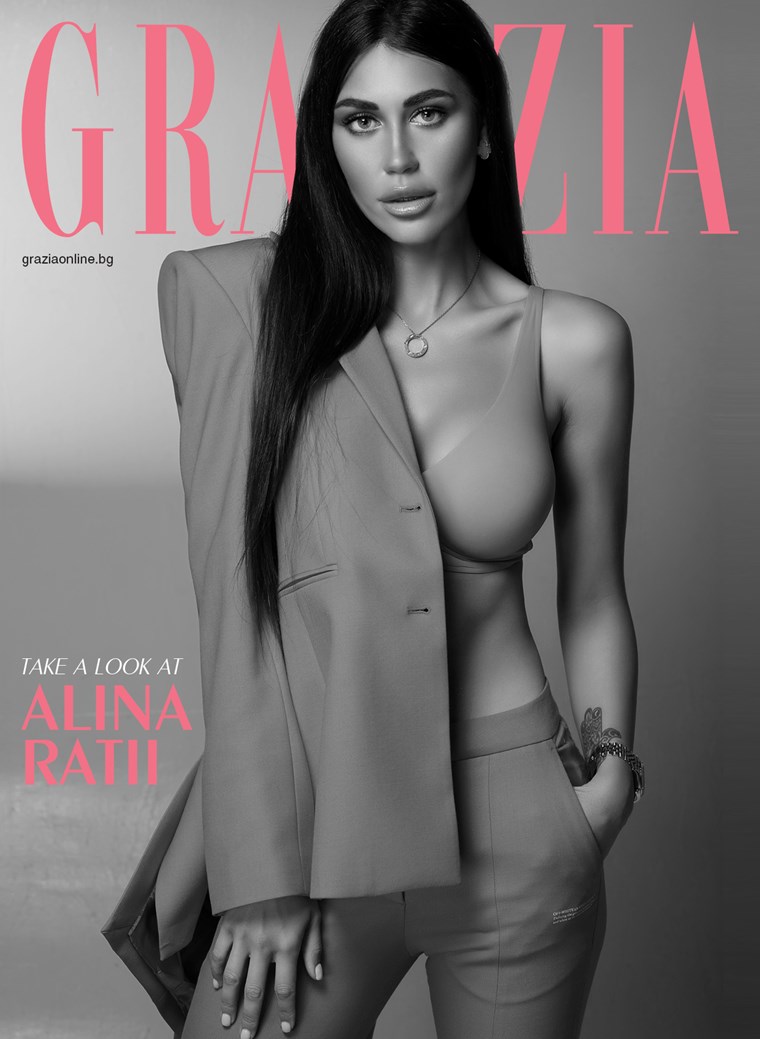 You have recently opened your own beauty salon. What is the most interesting and challenging part of your work?
I can see nothing difficult in any occupation if it brings you pleasure and enjoyment. Everything that I deal with, from modeling to opening a beauty parlor, I absolutely love and really wanted. When you enjoy doing something, success is guaranteed.
You are a native of Ukraine, but you can be called a person of the world. What motivated you to start a new life in a new country?
America has always been the place I wanted to live in and develop. It's a serious step, not an easy one to take. Unfortunately, a war broke out in my country so moving was a forced measure. I have lived in many countries but found my place here. By the ocean, I feel free and happy.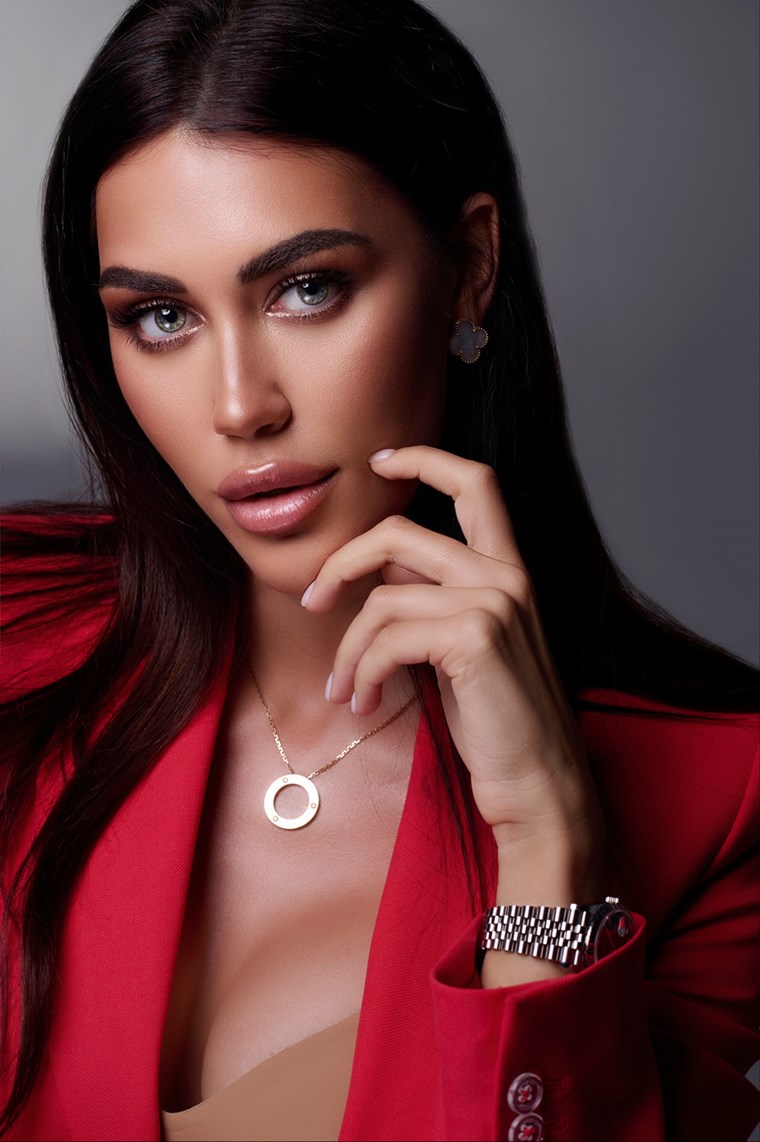 What it's like to be a beautiful woman in the modeling business?
Taking care of yourself on a daily basis is hard work, but if you have the desire and drive to always be the best version of yourself, it will be a joy. Observing my personal transformations and looking at myself in the past, that's what I enjoy.
Would you tell us more about your salon?
It is a small cosmetic studio where we offer facial and body treatments. We have beauty equipment for the body and highly effective massages for correcting body shape and burning excess fat.
How would you describe the modern-day girl who reflects the rhythm of the contemporary era?
For me, it's a girl who is always on the move, who always tries to run a few steps ahead of everyone else. The girl who is not afraid of the world and is completely open to it.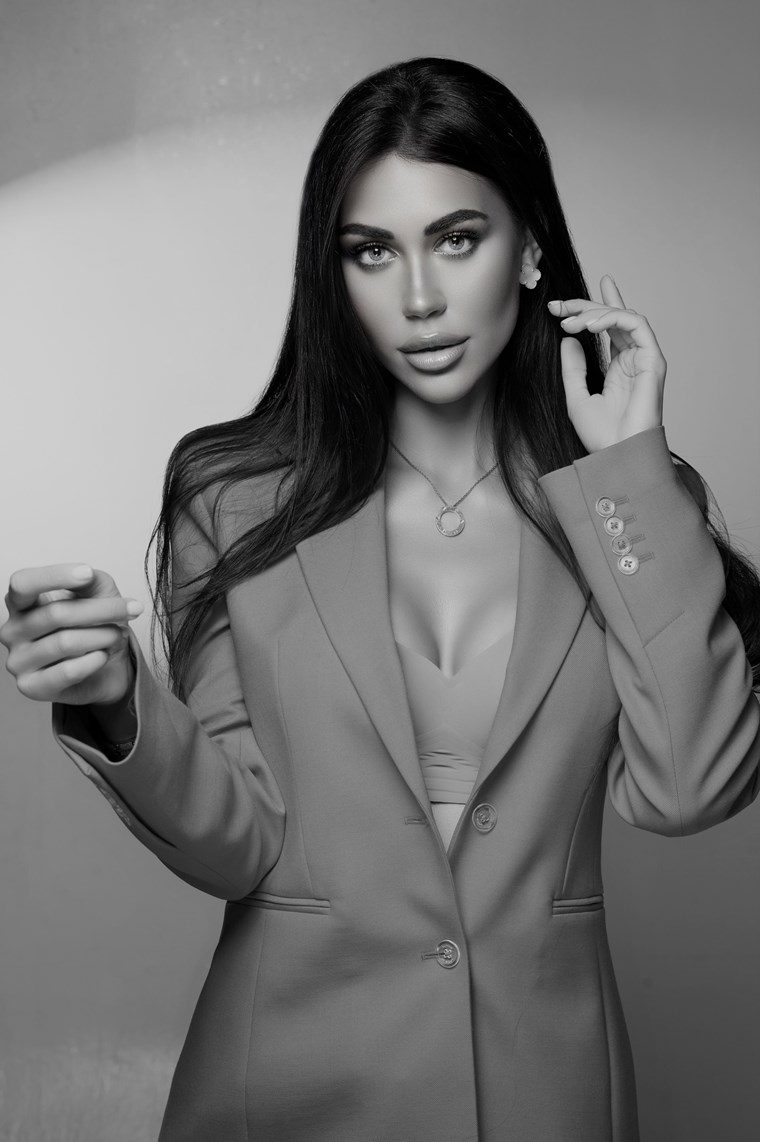 What helps you develop your femininity?
I love exploring different feminine practices, meditations, doing only what I like and enjoy. Connecting with new people. It all helps me develop my femininity and gather strength.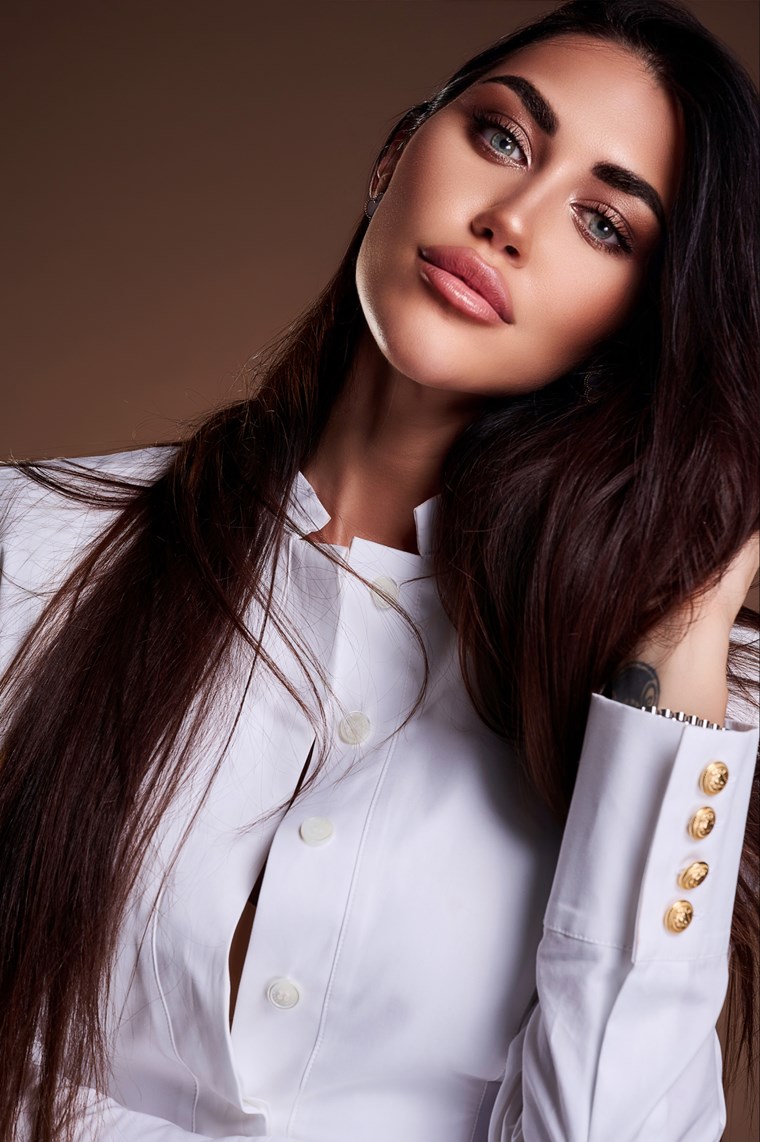 You travel a lot. Tell us about the 3 places you would like to return to.
I'm very fond of islands. Thailand is a place to relax not only with my body but also with my soul. St. Bart's Island - an incredible place with breathtaking scenery somewhere on the edge of the Earth. And, of course, the United States. It is a destination I will always return to again and again.
Do you have any power places that fill you up on energy?
During different periods of my life, such places vary. Sometimes I get satisfied just from being with my loved ones, being in the hustle and bustle. Sometimes I need a retreat away from the mundane bustle.
What inspires you the most?
Achievers, people from whom I can learn and gain knowledge.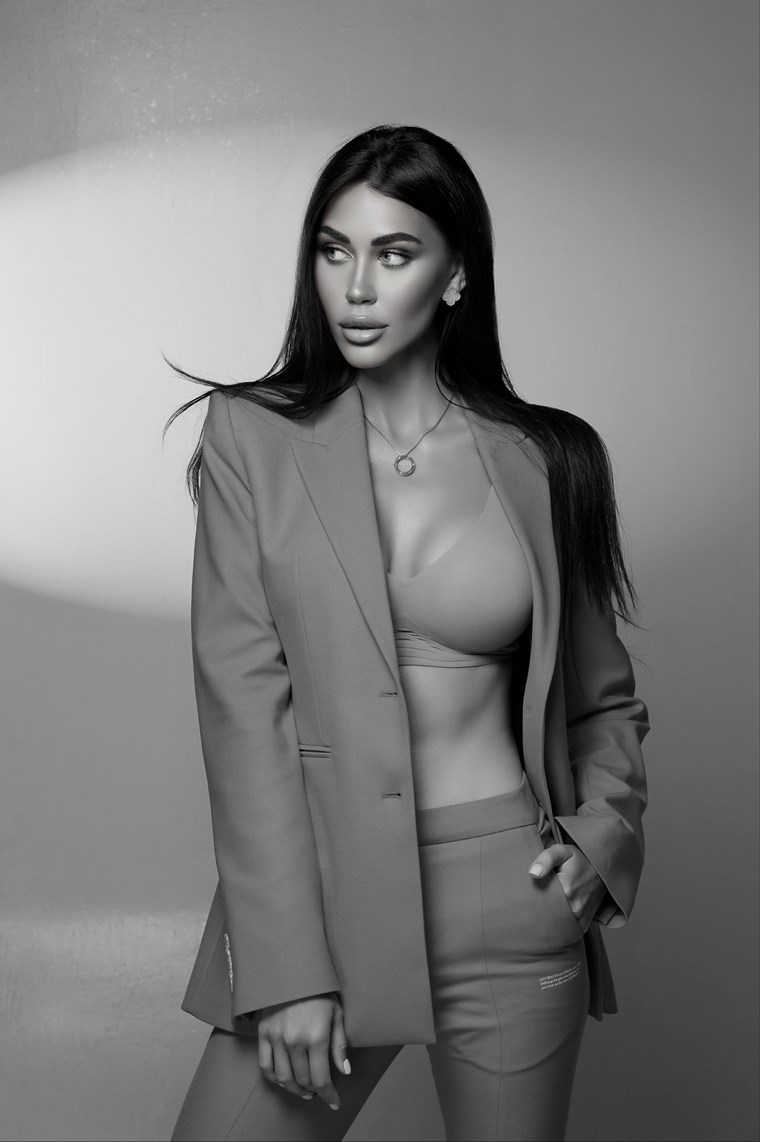 Can you share your top beauty secrets?
They are quite simple. A healthy diet, good sleep, sport. I regularly go to different SPA treatments, no matter how busy my schedule is. I always try to find time for that.
What's your take on life?
Find harmony with yourself. This is the most important and difficult thing we can achieve these days. Only when we stay in balance with ourselves, we can achieve everything we dream of.