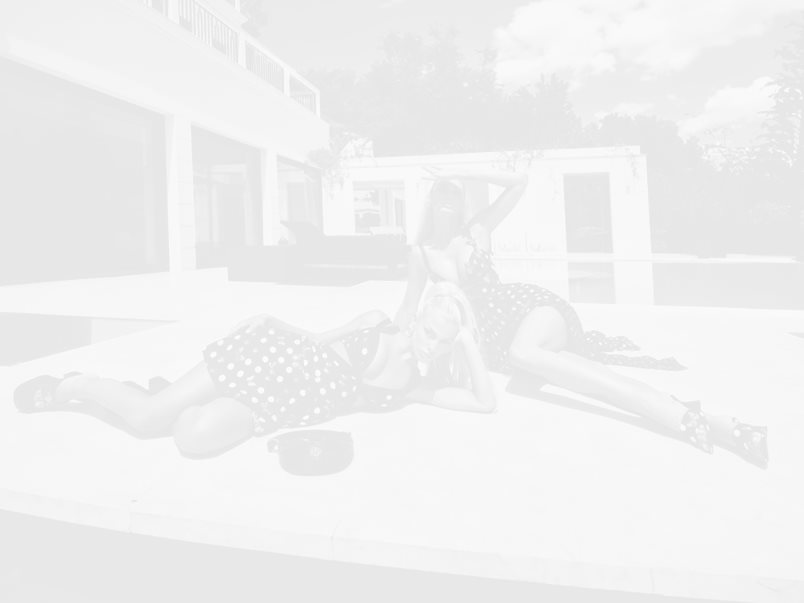 Photography: Margot & Robin
Models: Tika Camaj & Jessica Goicoechea
Styling: Gregory Russill
Location: Follow Me Network
Production: Eugenie Penichot
Hair: Ahmad Abou El Saad
Makeup: M L Beauty Studio
PR: Say Media
Wardrobe: Versace
She is one of the most famous and followed-around models. She has Balkan roots, but her life maneuvers between Miami and LA. She is Tika Camaj.
We find our new cover star in the South of France, where she will most likely spend her summer. She travels often with her partner David Silverman when she's not in the gym or practicing martial arts. Yes, you heard that right. This charming young lady has a black belt in taekwondo.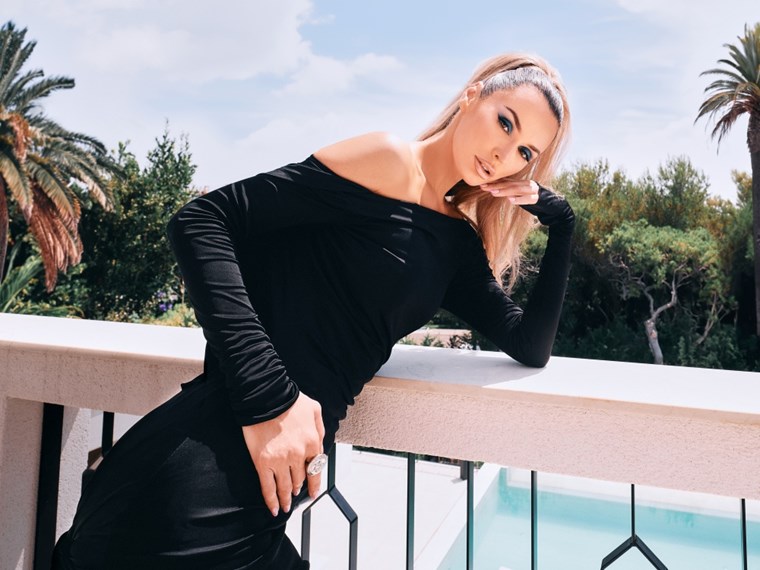 But right now, we pause her Dua Lipa playlist to talk about the success and to find out that the perfect summer dinner is in Ibiza, Saint-Tropez, or somewhere on the Amalfi Coast. Who are we to disagree?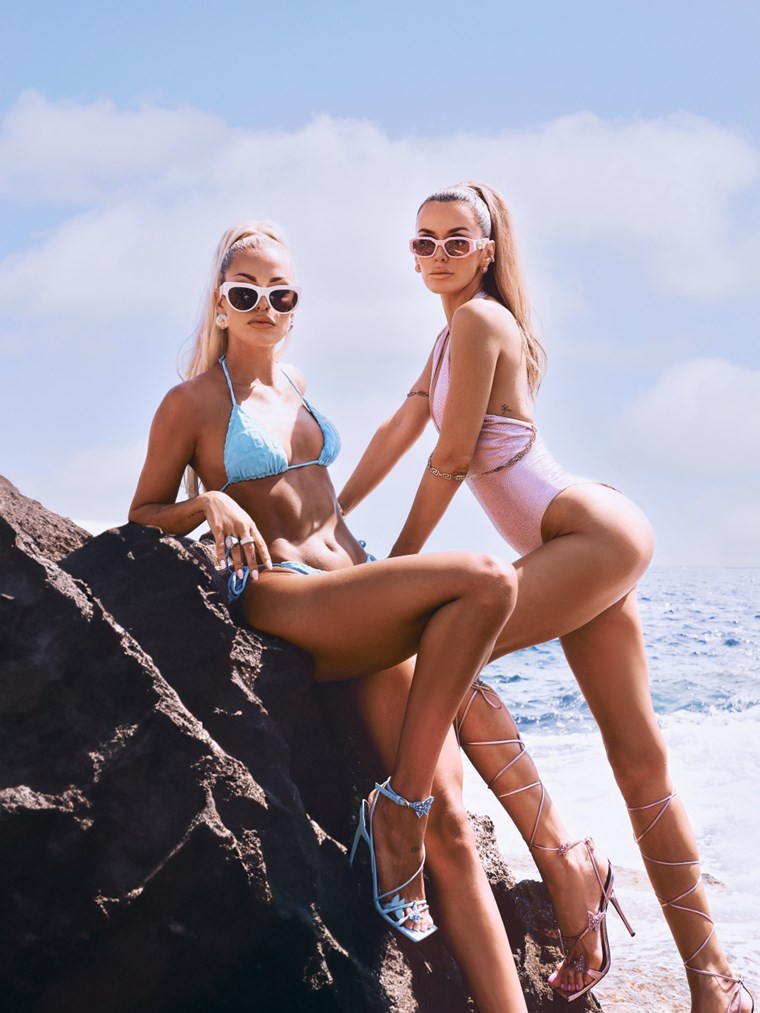 You grew up in Albania. Do you still have family there and what is your primal city of residence now?
I am Albanian. I was born and raised in Montenegro, but now I mostly spend time between Miami & LA in the winters and Europe in the summers.
You have dreamt about becoming a model from a very early age. Do you remember your first campaign and who picked you for it?
Yes, I've always dreamt of being a model. My first big job was the Victoria's Secret Model Show on CBS. After that, big brands like Carolina Herrera, Badgley Mischka, Naeem Khan, and Diesel started booking me.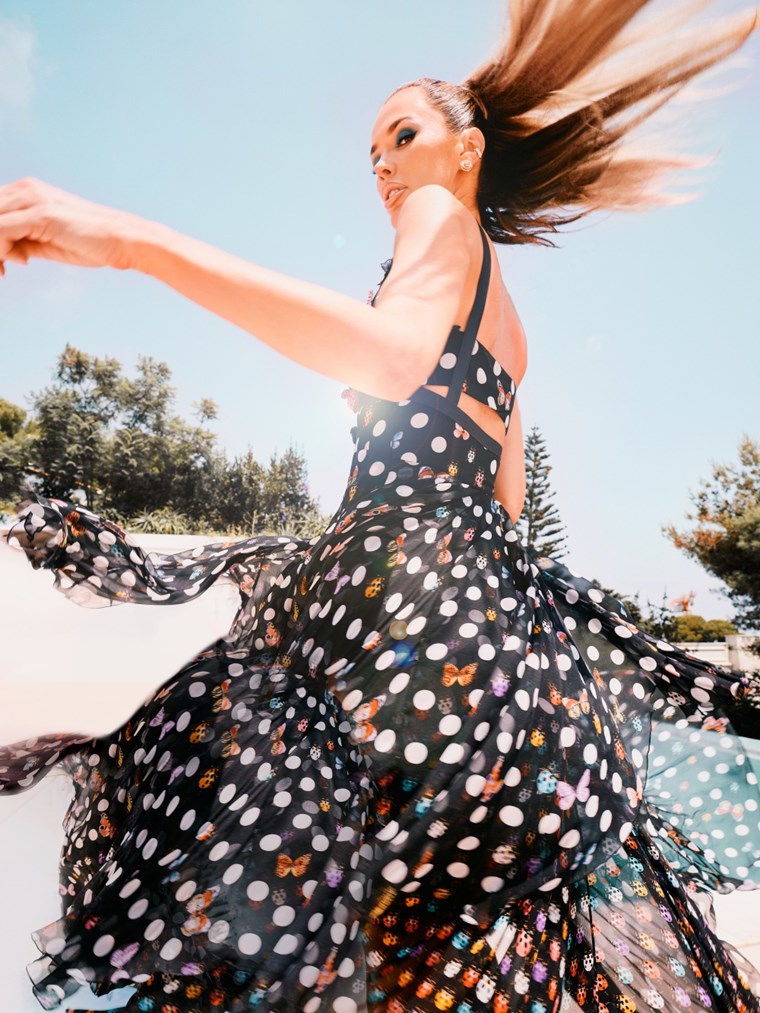 What does it take to become an internationally renowned model (share your experience)?
In my opinion, a lot of work and dedication. You constantly need to be active and put your name and brand out there. Even if you book a big job, you need to keep pushing beyond that. Like, that accomplishment was great, but what's next and how can I keep growing even more?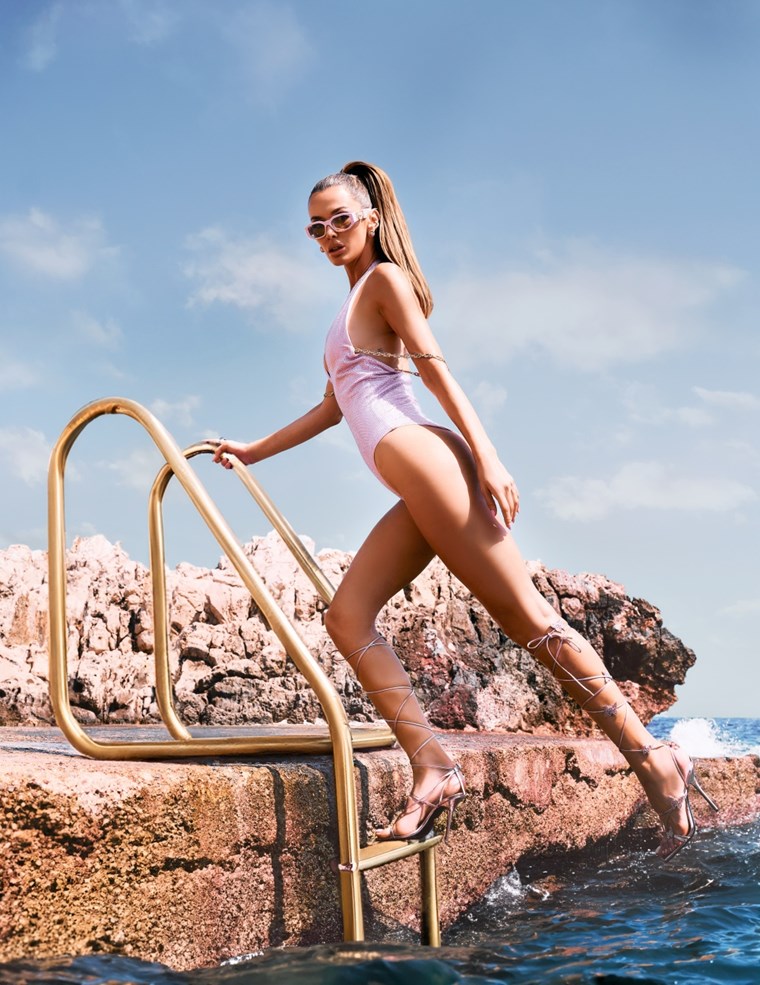 Share your approach in the field today compared to the times you started modeling…
I think my approach has changed in many ways. Social media is now a big factor in the modeling world. You need to stay active and create content, attend more events, enjoy networking. Once clients get a chance to meet and interact with you and see you're a self-driven person, they will want to work with you.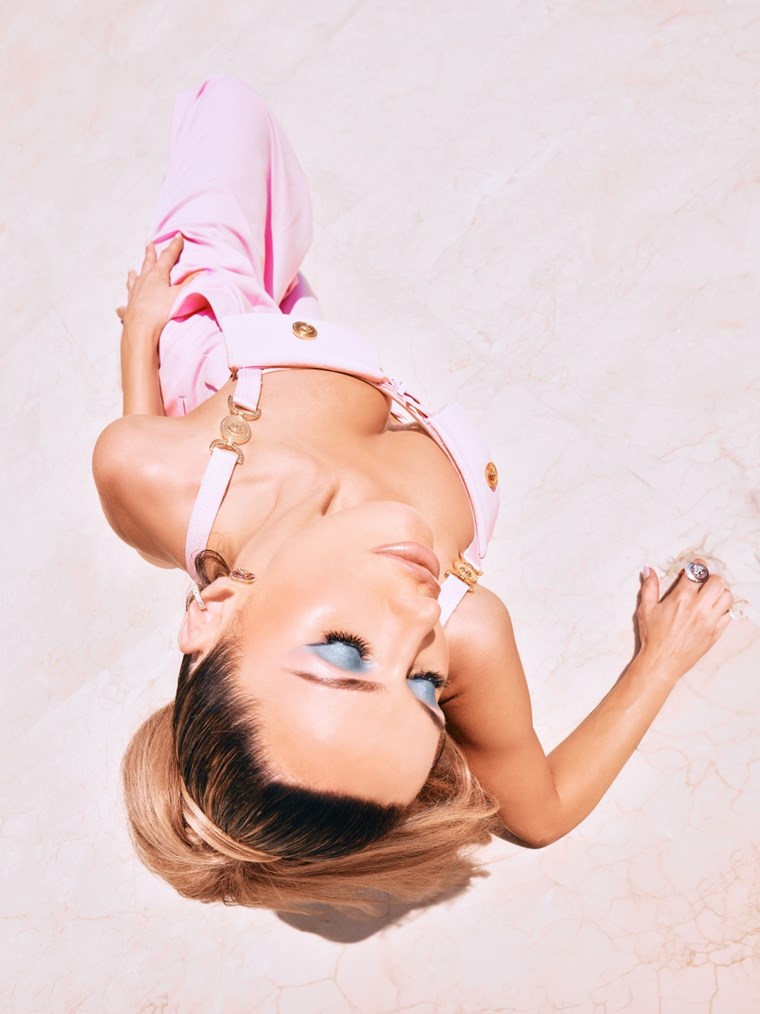 Which is your favorite runway/campaign show so far and why?
My favorite runway show to date has been Naeem Khan. I just love the level of detail and work he puts into his collections and shows.
Aside from modeling, you're a martial arts champion. Who introduced you to taekwondo and what made you pursue a career in that field too?
Yes, I'm a black belt in taekwondo. My father got me into martial arts – I appreciate that so much, because not only did it teach me discipline, but since I lost him at a young age, it's something that keeps him near to my heart.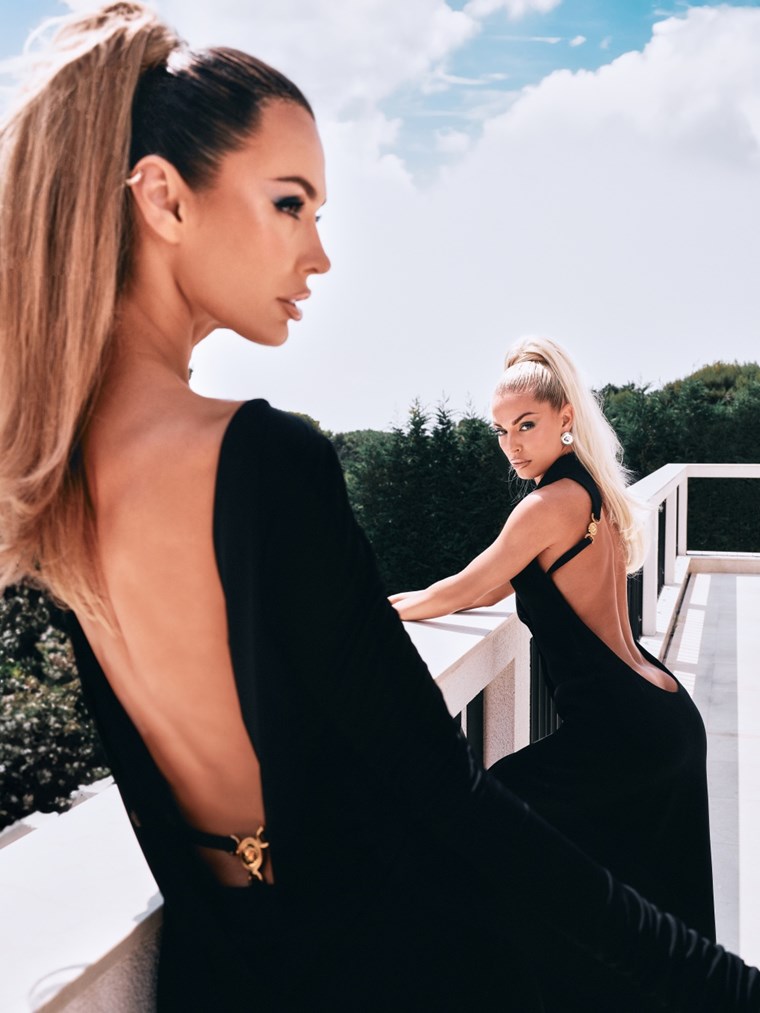 If you could go back in time, would you choose another life or another career?
I can honestly say that I wouldn't choose any other career. I've been able to meet so many amazing people and have visited so many cool places. My life is truly a dream come true!
What is still on your to-do list?
On my to-do list is to visit Japan, India and a few other places as well as having kids one day and raising a family of my own.
August is best for…
European summers.
In August I'm in...
South of France, usually.
What's on your playlist in August?
Anything Dua Lipa. She is also Albanian, so I'm proud of her talent and success.
What is the perfect dinner for a hot August night?
Casa Maca in Ibiza, Saint-Tropez, or somewhere on the Amalfi coast.
How do you unwind during that month?
Working out and staying active is super important with all the traveling we do.