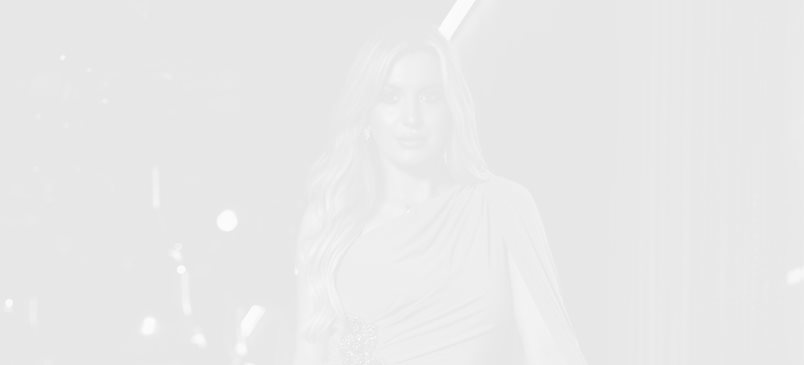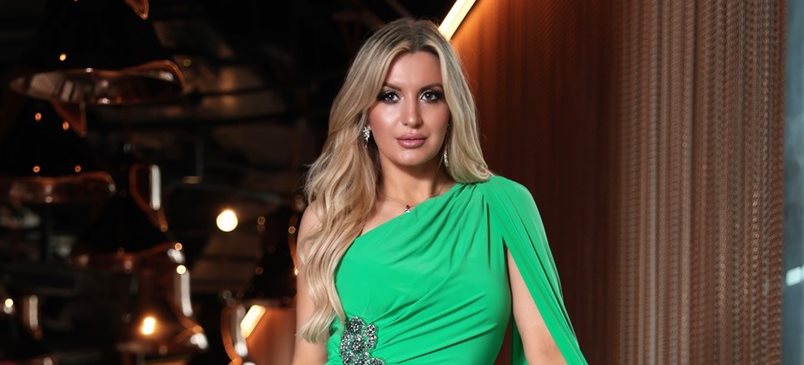 • Model: Victoria Valentine Brown • Photography: MarkXPhotos • Hair: Paco Latorre • Styling: Aidan Mattox & Adrianna Papell • Location: Nhow London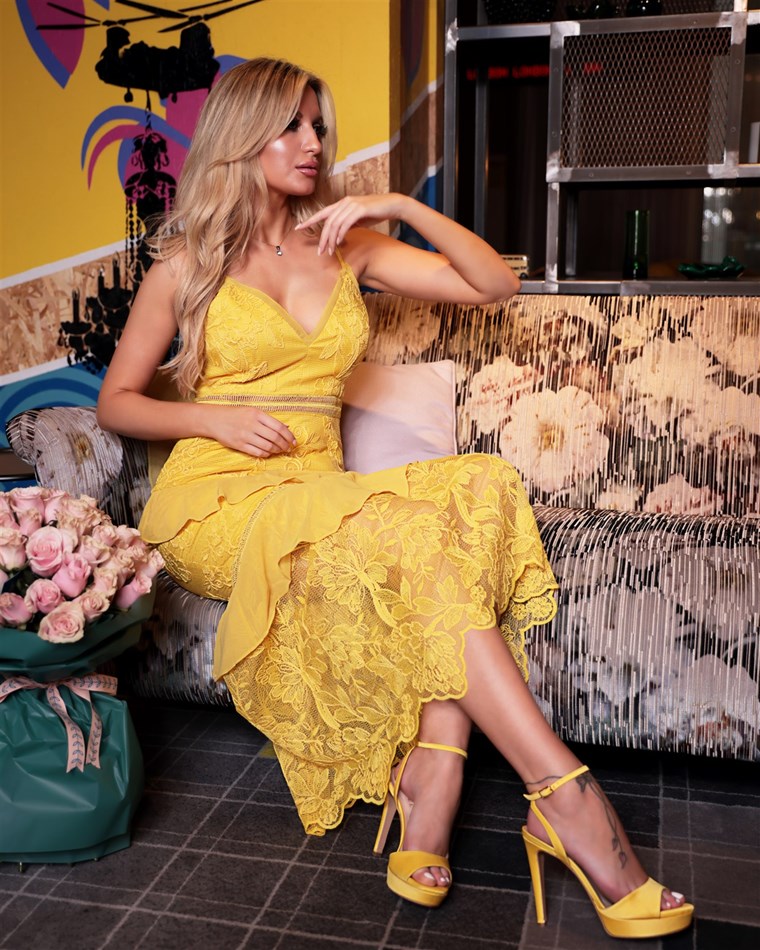 Aidan Mattox dress, Daniel Footwear shoes
Victoria, you are a strong and independent woman who has managed to build a successful modelling career. What inspired you?
I have always loved being in front of the camera. When I was younger me and my friends would dress up, do our makeup and pretend we are having a catwalk show, then take lots of pictures of each other. I've always been very natural in front of the camera and never missed an opportunity to have my picture taken. I would buy my favorite magazines and make a scrap book, which I used as inspiration to dress fashionably and be stylish. When I was 17 I signed to my first modelling agency, and it all went from there. I was a little shy as a teenager and modelling gave me that boost I needed, it made me feel confident. It's a challenging industry and there is a lot of competition. However it is so important to understand what your strengths and weaknesses are, and work hard on improving yourself rather than comparing yourself to other girls. I would always push myself to do better, I'm a real perfectionist. I have also learned that no one is perfect, and it's very important to embrace our flaws because they make us unique.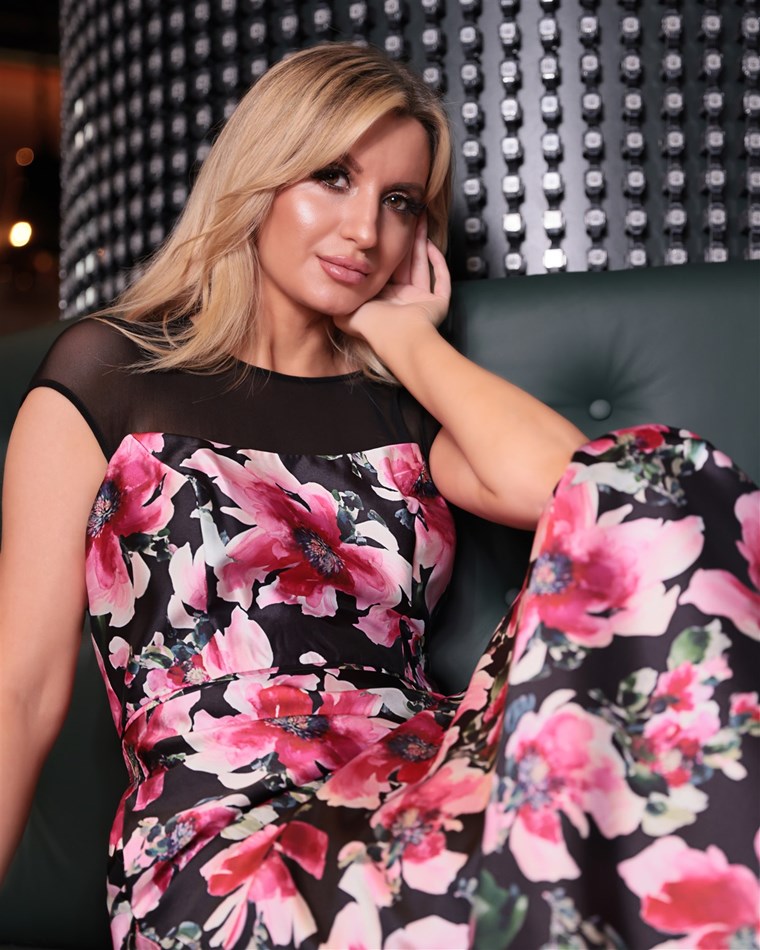 Adrianna Papell dress
Tell us what is the most difficult and interesting thing in your work.
Modelling is a very competitive job, you have to be disciplined and organized. It is essential to show up for a photoshoot or casting at the time you are scheduled to, even if you are tired or just don't feel like it. There is a lot of pressure to look good and maintain your figure, especially if you are a fitting model. Always looking good is difficult - polished fingernails, clean and fresh hair, good skin. However the most difficult thing for me, was rejection, but I learned to accept that it isn't personal - it just means your look didn't fit what the brand needed for that particular job. The most interesting and exciting thing about my work, I would say, is travelling abroad for photoshoots and campaigns, meeting other creatives in the industry. I also love attending red carpet events and premieres and working backstage at London Fashion Week. Throughout the years I have met some amazingly talented people and built real genuine friendships. For that I am truly grateful.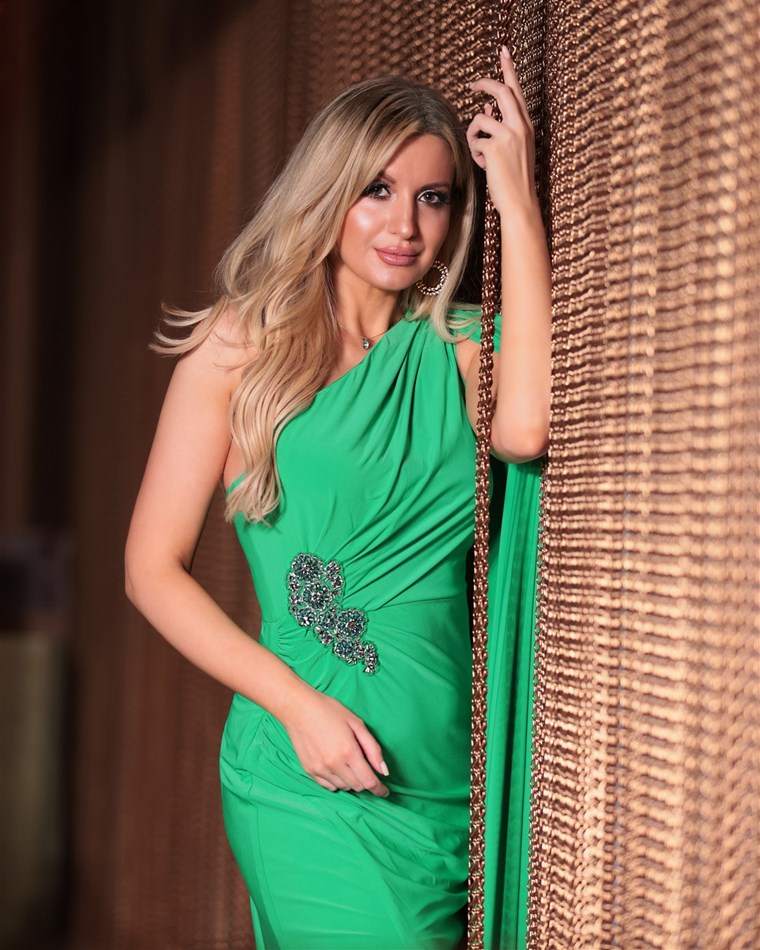 Adrianna Papell dress
How and where you've done this beautiful shoot for GRAZIA?
The photoshoot took place in the beautiful Nhow Hotel in London which attracted me as a venue with its unconventional contemporary style. I loved the colourful art and quirky interiors, which complimented the fashion and style of the shoot really well.
What do you think makes a woman truly beautiful?
I feel true beauty in a woman comes from within, it's not lost in time and it can't be defined only to physical appearance. It's the care, love, femininity, elegance, passion, strength and confidence what makes a woman truly beautiful. Exterior beauty eventually fades, the real one comes from the soul.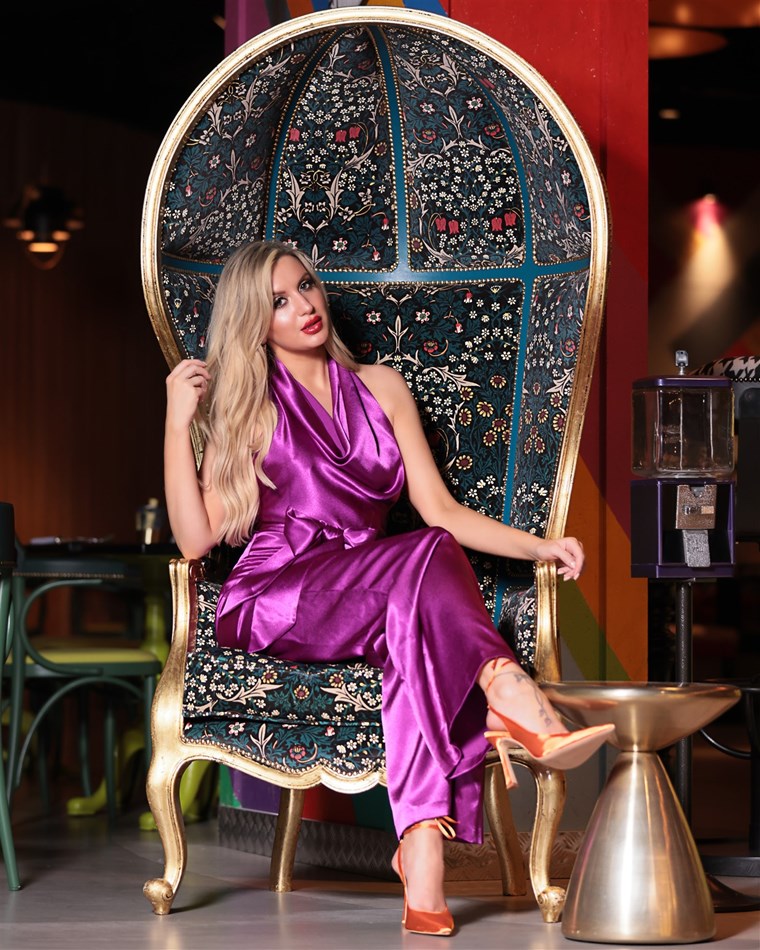 Jumpsuit Aidan Mattox, shoes Theea London
Tell us about your plans for 2021. What other projects would you like to participate in?
I am very lucky to have a job that I love and I feel extremely grateful for. So I look forward to more exciting opportunities in modeling but also as a content creator and influencer. I have been building my social media accounts for a little while so it would be nice to have more time to concentrate on them, especially Instagram. It's such a great platform for sharing beauty and style content and I would love if you guys check out my page and come say hello.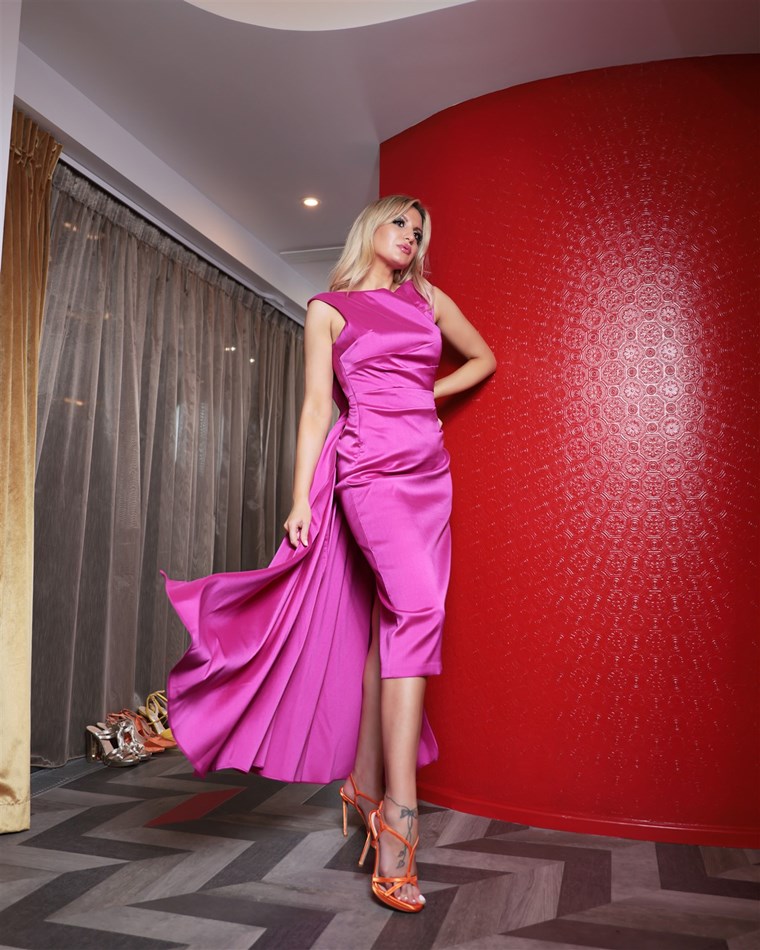 Aidan Mattox dress, Daniel Footwear shoes