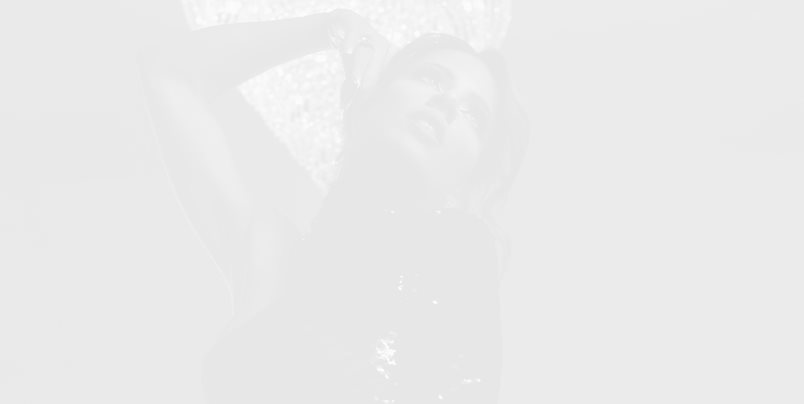 • Model: Jaimie Hilfiger • Photographer: Miranda Suess • Jewelry: IGAL DAHAN • Wardrobe: Glamourage Boutique
• Stylist: Alyssa Pagano • Makeup: Kassidy Brianna • Hair: Amy Sarinsky • Shoes: Christian Louboutin • PR agency: Say Media
Jaimie Hilfiger has her own definition of success which, unsurpisingly, involves a lot of hard work. A lot of hard work and realization that anything is possible if you believe in your dreams and you are ready to achieve them. No matter what.
What is it like growing up with a famous name?
Growing up Hilfiger certainly gives you a unique front-row look at the fashion world and a true appreciation of the beauty that creates the art of fashion. Since my first love has always been beauty over fashion, having a famous relative in the fashion world hasn't affected my identity in the beauty world. I'm very thankful to have established my name in the beauty industry all on my own.
Have you ever dreamt of being under the spotlight, or it's just how it turned out to be?
I grew up the only child of doting, hard-working parents. Raised just outside of New York City, I initially got into the industry when I was around seven years old. My mom used to take me into the city for casting calls. My first campaign came from Sears department store. After landing many additional campaigns I was able to continue to model throughout my childhood. When it was time for college, I was determined to earn an education so modeling took a backseat. I attended the University of Central Florida, where I obtained a Bachelor of Arts in Broadcast Media with a minor in Cinema Studies. It was here that I became involved with philanthropy work through the Ronald McDonald House, an organization I still continue to support. Still passionate about beauty and fashion, I made my way back to the Big Apple where I lived and worked as a model before taking the leap and moving to Hollywood. In the most recent years I have developed notable projects that have accelerated my career. I have been seen in national commercials, featured in many advertising campaigns, taken on many spokesmodel opportunities, and seen on the covers and in the pages of numerous magazines and entertainment weeklies. I have also contributed my fashion and beauty advice to many major media outlets and top fashion magazines.
Scrolling through your IG account, I saw a caption that got my attention – 'Be proud of your kind heart, not everyone has it'. Is it important to have it?
Of course. What's so beautiful about the industry I am in is that it lets you express your true self whether it be through modeling, designing, photography, etc. Being who you truly are is something I always want my daughter to feel free to do. When social media became a platform for model entrepreneurs like myself to share tidbits of their lives with their followers I decided right from the beginning that I wanted to be a positive light in this cyber world and for my young daughter. I wanted to be the kind of entrepreneur who makes other entrepreneurs want to step up their own games. That goes two ways. For one, I only wanted to share positive experiences on my platforms. I understand that life isn't always perfect but we rise by uplighting others. I wanted to make sure my platforms were pages viewers can come to when they want to see all of the beautiful and positive things that life has to offer. Also I chose to always use my voice in a supportive and positive way to others on social media. I teach my daughter when women support each other, incredible things happen. Always remember that empowered women, empower women.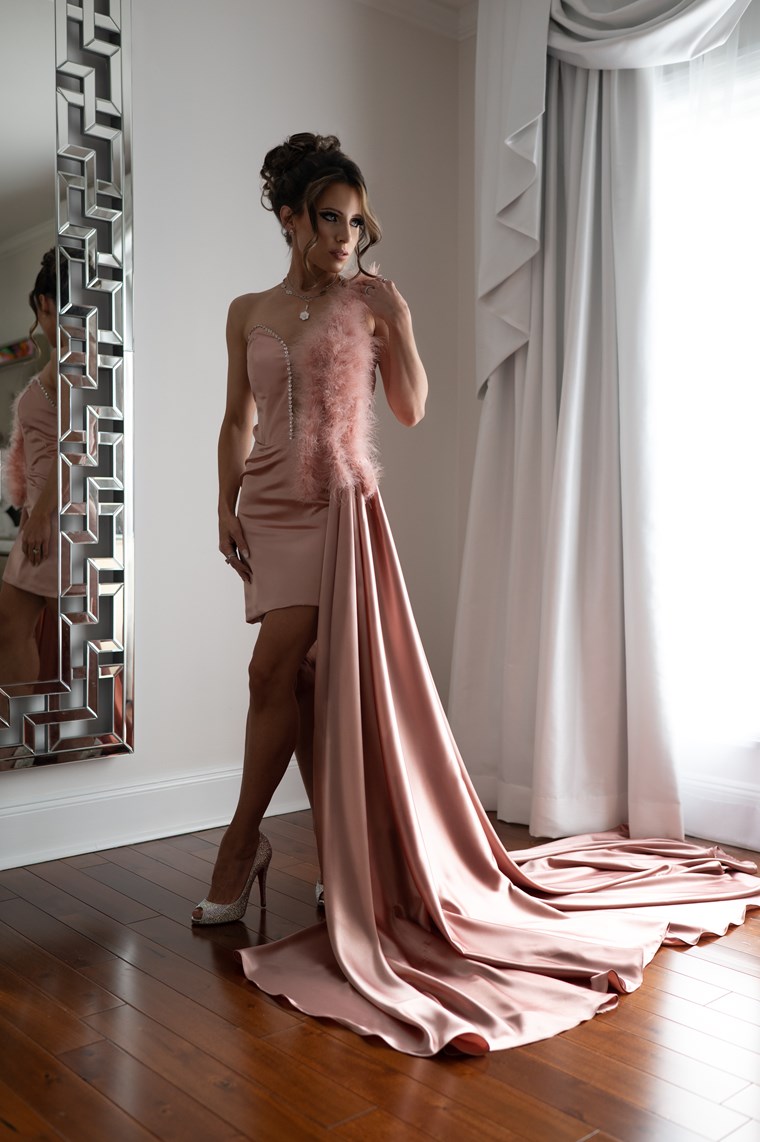 Even when you do, how to save it when you are famous, and many people are always looking at you, ready to throw hate?
Despite my diligence and singular desire to build a modeling career, my earliest endeavors were often met with rejection and hate. The biggest challenge that I have faced when I first reemerged into the modeling industry was that my slight stature made landing runway gigs difficult, but I was undaunted. Determined, I pivoted and was soon gracing magazine covers. As of today, I have appeared on over 40 of some of the biggest fashion magazine covers, nationally and internationally. If you want people to believe in you, first you have to believe in yourself.
Do you share many aspects of your personal life, or do you prefer to actually keep it personal?
I am so thankful for the lessons that I have learned along the way. I wouldn't be where I am today without the experience and knowledge that I have received in becoming self-made and I do love to share it with others. The greatest lessons I have learned are: 1. Do not loose sight of who you are and your own personal style - Many times people told me to change up my image and to stop being so glamorous all the time. After discussing this with my publicist, Lee Runchey she explained to me that being glamorous is who I am and it is what makes me recognizable. 2. Do not give up - If it's something you truly want then it's important not to give up and not to loose sight of your ultimate goal. I always say to not loose track of the north. It might not be fast, but with time and effort it will be worth it in the end. Keeping in mind these life lessons will help you succeed without sacrificing your individual spirit.
How does the perfect outfit look in your eyes?
I like to say that over the years, I have developed my own signature style. When I think about my personal style it falls into two categories, high end lounge wear and ultra glam. There is no in between for me. It's either really nice fitted leggings, matching top, and designer sneakers for a daytime look, a fresh-off-the-runway embellished Versace gown for evening wear or an event, or a Balmain dress or skirt set for business.
What's the best beauty tip you could give?
I have always had an intuition, a calling to help others cultivate confidence through an intentional approach to self-care. I love when friends and family members ask me my skincare recommendations because I always feel that I know what really works best.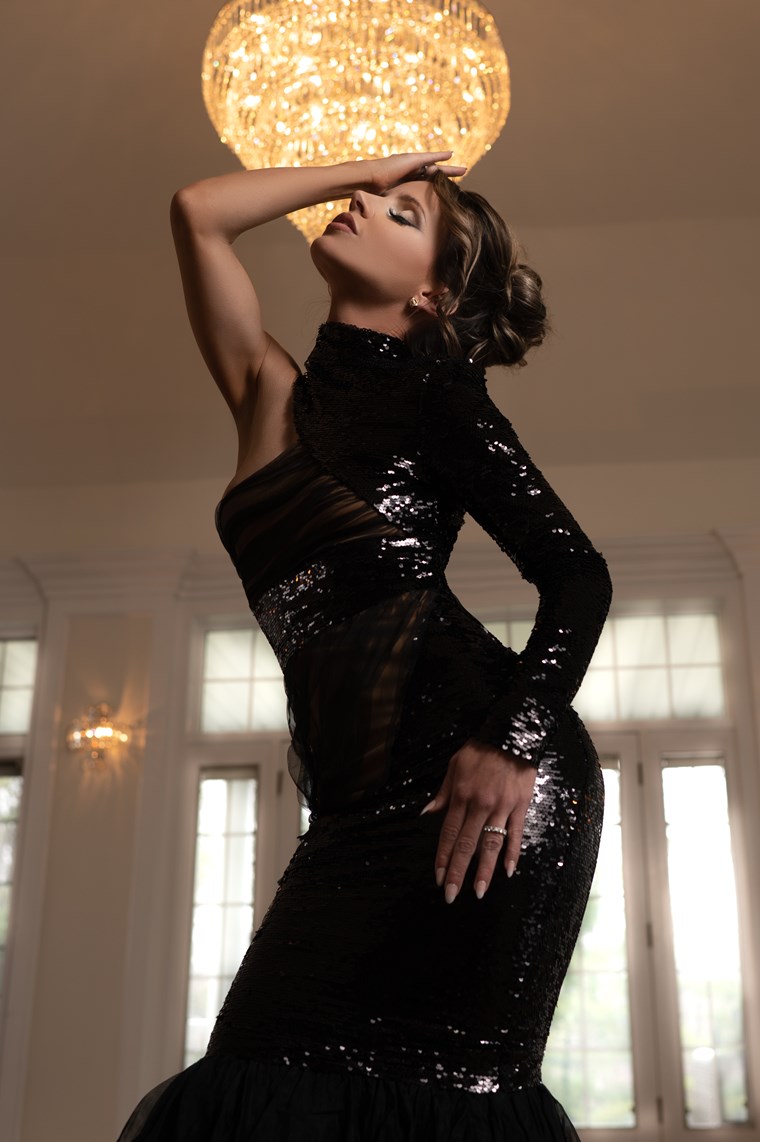 What's your defininiton of success?
Putting in the dedication to being a mom while also continuing with my career as a model and entrepreneur was always a balancing act that I worked on to master. Before really putting in the work to progress after taking some time off, I was hesitant on picking up where I left off because I didn't want to feel like I wasn't prioritizing raising my daughter Victoria. When Victoria was about a year and a half, I joined a couple of mom groups, and it was there that I was able to establish incredible support systems as other moms motivated me to continue my path as the self-made entrepreneur that I was born to be.
Is there anything you found out about yourself through the process of becoming who you are today?
Over the years, there are so many experiences that stand out for me and experiences that made me who I am. My big break came when I was scouted in Times Square and became Miss Howard (Stern) TV. Growing up I was always a huge Howard Stern fan and having the opportunity to become Miss Howard TV was an honor for me. This really catapulted my television career leading to numerous television appearances, including an E! Network series TV show. I have also appeared on over 40 magazine covers, nationally and internationally, and earned the International Model Award from the Hollywood F.A.M.E. association. Another moment that stands out in my career was being named "The Next Kim Kardashian" by Huffington Post and "The Next Paris Hilton" by Yahoo! News.
What's next?
This coming year brings so much hope to all of us for some many reasons. I hope to expand my beauty empire by introducing new products that help women look and feel their best. Beauty and skincare have always been my first love (over fashion) which people find surprising. If it doesn't challenge you, it won't change you. If you continue to make easy moves and decisions you will never be challenged. I am also going to continue modeling, acting, and helping others in the industry become self-made entrepreneurs. Look at taking on business challenges as adventures and keeping this in mind while traveling will draw incredible inspirations. We are all surrounded by beauty in our daily lives. Every day is a new inspiration.